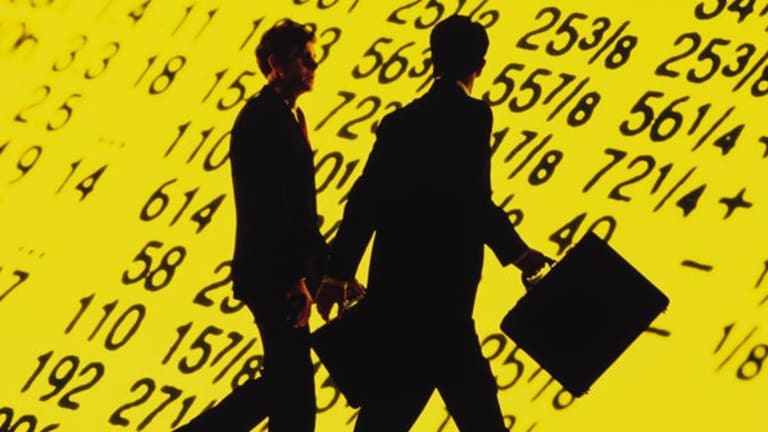 10 Best Cars For Spring Sightseeing
Cars with low mileage that let the light in are perfect for rising temperatures and gas prices.
Cars with low mileage that let the light in are perfect for rising temperatures and gas prices.
DETROIT (
) -- This spring's mix of 70- and 80-degree days in places usually contending with snow and high gas prices for travelers considering warm-weather road trips have drivers stuck in a seasonal slow lane.
A different car could help ease that congestion.
J.D. Power and Associates
and
LMC Automotive
are predicting total new vehicle sales for March will increase 7% from March 2011, to 1.08 million units. That would be the highest monthly volume in nearly two and a half years and would help increase total vehicle sales for the month to 1.37 million, or 6% more than last March.
This spring, however, not just any car will do. Through the first 18 days of March, compact and subcompact cars accounted for 23% of the vehicle market. That's the highest percentage since the "Cash For Clunkers" program began in 2009 and isn't entirely unexpected considering that the average price of a gallon of gas in the U.S. hovers around $3.87, or 30 cents more than it was a year ago.
If car buyers can somehow combine low fuel mileage with a good look at the blue skies and early hints of green around them, perhaps prices at the pump won't completely dampen their unseasonably warm spring days. We huddled with experts from automotive sites Kelley Blue Book, Edmunds and TrueCar to come up with a garage full of cars that give drivers not only a convertible top or panoramic sunroof to enjoy on a warm spring day, but fuel efficiency to make sure their spring drive isn't cut short stopping for gas. The following 10 vehicles fit the bill quite nicely:
2012 Porsche Boxster
Starting price:
$49,500
Top:
Electric soft-top convertible
MPG:
20 city, 29 highway, 24.5 combined
Along with the
Mazda
Miata, the Porsche Boxter is the two-seat drop-top dream of any driver who's ever wanted a little toy to tool around in for the season.
With 265 horsepower that takes it from 0 to 60 in 5.5 seconds and a top speed around 165 miles per hour, the Boxster is unquestionably zippy. But pedestrian throw-ins such as a garage door opener and CD audio system with MP3 hookups look a whole lot better when paired with some significant trunk space for weekend trips.
"Because of its mid-engine design, this two seater has generous trunk space in front and back so two people can pack as much stuff as they want for a sunny getaway," says Brandy Schaffels, senior editor at TrueCar. "With 29 miles per gallon highway, they can drive as far as they want without going broke paying for gas."
2012 Mazda MX-5 Miata
Starting price:
$23,470
Top:
Soft convertible or optional hardtop convertible
MPG:
22 city, 28 highway, 24 combined
The Miata has been a retiree's dream car for some time, but it's starting to outpace dream cars well beyond its price range. Its 167-horsepower, 2.0-liter, four-cylinder and five-speed manual transmission isn't going to win many drag races, but it's giving the Porsche Boxter a good run for the money.
"This zippy little convertible is a long-standing favorite with those who like to drive, and with good reason," Edmunds.com editor Warren Clarke says. "Handling is nimble and the ride is comfortable even on long hauls."
You don't go shopping for a Porsche Boxter and come home with a Miata, but that pony's about all that's separating these two vehicles. The two cars have similar acceleration (zero to 60 in 6.5 seconds for the Porsche, seven seconds for the Miata), similar ratings from
Consumer Reports
(90 for Porsche, 89 for Mazda) and similar customer satisfaction. The Miata's available hardtop that kicks the starting price up above $27,000 only closes the gap further.
What the Porsche does have that the Miata doesn't is engine, cooling, electrical system, power equipment and significant brake problems that add up to a lot of future costs over the life of the car. Boxter owners pay twice as much for that privilege, but at least they're getting a bit more trunk space out of the deal.
In the end, though, the folks at Kelley Blue Book note that the Miata's go-cart handling, world-class manual transmission and low entry price are the real draws. The MX-5 melds the best of classic rear-wheel-drive British roadsters with Japanese reliability and modern creature comforts.
2012 Volkswagen Jetta Sportwagen TDI
Starting price:
$25,540
Top:
Available panoramic sunroof
MPG:
30 city, 42 highway, 34 combined
Hmm. Superb fuel economy, comfortable seating for five, a smooth ride and nearly 70 cubic feet of maximum storage? That sounds like a road trip waiting to happen.
"Room for the entire family or up to 69 cubic feet of cargo with the rear seats folded," Schaffels says. "With the 2.0-liter turbodiesel engine that promises 42 miles per gallon, you can travel 600 miles on just one tank of diesel."
That panoramic sliding sunroof tacks a bit onto the starting price, but starts over the front seats and extends nearly into the wayback. With VW already loading up the TDI with throw-ins such as a 10-speaker touchscreen sound system with six-disc CD changer,
Sirius XM
(SIRI) - Get Report
satellite radio and an MP3 player attachment, the only thing missing is the destination.
2012 Mini Cooper Convertible
Starting price:
$25,650
Top:
Automatic soft-top convertible
MPG:
27 city, 35 highway, 30 combined
The sweet drop-top is a nice touch, but this 1.6-liter, 121-horsepower little dynamo didn't get its fun reputation just by sitting there and looking pretty.
The Mini convertible comes loaded with its Mini Connected entertainment center featuring a 6.5-inch high-definition display,
Apple
(AAPL) - Get Report
-designed Bluetooth interface and app for smartphone and iTunes connectivity and optional GPS. While's it's also hooked up with Sirius satellite radio,
Pandora
(P)
and HD radio, the most indulgent item built into the dash is an Openometer whose sole purpose is to count the number of minutes or hours your convertible top is down during your trip.
The Mini's wide stance, stability control and surprising speediness for a car its size make it an "absolute joy" for Kelley Blue Book's team, but distractions such as the open top, broad color palette, surrounding airbags and cockpit-style dashboard are what make up for the paltry six cubic feet of cargo space in the trunk.
"This is a Mini, so don't expect loads of cargo room," Edmunds.com's Clarke says. "If you're fine with that, what you get is a quick little drop-top that offers razor-sharp handling and excellent fuel economy."
2012 Toyota Prius V
Starting price:
$29,990
Top:
Available panoramic sunroof
MPG:
44 city, 40 highway, 42 combined
The popular hybrid's wagon version comes cheaper, with the base model starting at $26,400. If riders want that panoramic moonroof with electric sliding sunshades, they're going to have to splurge.
For the car buyer's trouble,
Toyota
(TM) - Get Report
also throws in LED headlights, integrated fog lights, alloy wheels, Toyota's Entune entertainment and navigation system, heated seats and a telescoping steering wheel with audio, climate, dynamic cruise and Bluetooth phone controls. The 34 cubic feet of potential cargo space also isn't shabby for those long spring outings.
"A wagon version of the popular Prius, the Prius V is far and away the ruler of its class when it comes to fuel economy," Edmunds.com's Clarke says. "Ride quality is quiet and comfortable, cargo capacity is generous and the cabin offers lots of room for passengers."
2012 Fiat 500 Convertible
Starting price:
$19,500
Top:
Automatic convertible soft top
MPG:
30 city, 38 highway, 33 combined
The 500c version of the
ciquecento
doesn't have a whole lot of power in its 1.4-liter, 101-horsepower engine, but it doesn't need a whole lot to push a mighty mite that's 200 pounds lighter than a Mini Cooper.
The pricier Abarth series offers 165 horsepower for travelers who want a little more spring in this season's ride, but all of the 500s get the job done when it comes to the view and to interior space. The 500 mimics the Italian original's manual canvas roof with an automatic retractable soft-top that stacks up on the trunk like a retracted set of blinds. That roof doesn't do wonders for rear visibility when it's down, but it is retractable at speeds up to 60 mph and lets a whole lot of sunshine in.
It's the second-smallest car on American roads behind the
Smart
ForTwo, but it still has 9.5 cubic inches of cargo space in the trunk and more than 30 cubic feet with the rear seats down. In both configurations, that's more storage than the Mini Cooper for less money. It's a whole lot pokier than the Mini, with a 0-to-60 of more than 12 seconds, but when you're cruising with the top down, how fast do you really want to get from Point A to Point B?
2012 Volkswagen Eos
Starting price:
$34,350
Top:
Automatic retractable hard top
MPG:
22 city, 30 highway, 25 combined
Combining 30 mpg efficiency, room for four and a hardtop convertible top that also features a big, wide sunroof, Kelley Blue Book counts the Eos among the most flexible open-air road trip cars available.
Volkswagen just loves pouring standard features into cars across its various lines, which is why the EOS and the Sportwagen are treated like
Audis
when it comes to perks. The Eos comes with front and rear LED lights standard, with retina-searing xenon headlights thrown in for good measure. Inside, the Eos gives away leather seats, dual climate control, heated seats, touchscreen sound system, satellite and HD Radio and Bluetooth connectivity, all with the price of admission.
It doesn't skimp under the hood, either. The same 2.0-liter, 200-horsepower engine is available in all models and gives this drop-top a whole lot of punch for a plaything. Unfortunately, the Eos doesn't leave room for much else. The nine cubic foot trunk is already down to Fiat proportions, but drop the top and your trunk space shrinks to five cubic feet. Pack light.
2012 Ford Mustang Convertible
Starting price:
$27,200
Top:
Automatic cloth convertible top
MPG:
19 city, 31 highway, 25 combined
This isn't the little convertible you drive out to a Sunday picnic; this is the convertible that blows the blanket and basket off that picnic car while beating it to some prime parkside real estate.
Muscle cars have been getting a lot more efficient of late, and
Ford's
(F) - Get Report
Mustang manages to pry 305 horsepower out of its V6 engine while still managing 31 highway miles to the gallon. That's pretty good, considering that and its ragtop are the two most alluring features the Mustang has to offer.
The trunk space is strictly adequate at 10 feet. The tech offerings are optional when they do exist, and even then include a backup sensor that's standard equipment on a Fiat and the
Microsoft
(MSFT) - Get Report
Sync entertainment and navigation system similar to standard equipment on much smaller cars. But none of that is the reason behind anybody buying a Mustang. You put a down payment on a Pony to feel the wind in your hair and the thunder from the engine. Nobody ever named a blues song
Fiat 500 Sally
, and Springsteen doesn't write songs about MP3 players and remote diagnostics systems. Just take your relatively low mileage, don't let 'em slow your Mustang down and join the rest of the broken heroes on their last-chance power drive.
2012 Audi Q5
Starting price:
$35,600
Top:
Available panoramic sunroof
MPG:
20 city, 27 highway, 22 combined
We're starting to drift out of the area where we can comfortably call these cars "efficient." For a vehicle of the Q5's space and heft, however, we'll make the exception.
"This fun-to-drive SUV was a pick in the 'Under $45,000' category in our 2012 Buying Guide," Edmunds.com's Clarke says. "Driving dynamics are rewarding, the cabin is gorgeous, the back seat is spacious and fuel economy
with the turbo inline-4 is impressive."
As mentioned, VW really likes to load up its vehicles with standard features, but it goes all out for its Audi luxury marque. The Q5's 18-inch wheels, automatic headlights, automatic wipers, roof rails, eight-way power front seats (with four-way lumbar adjustment), tilt-and-telescoping steering wheel and leather upholstery are the
yawners
in the group. Tri-zone climate control, a sliding and reclining 40/20/40 rear seat, a dash-mounted Multi Media Interface with 7-inch color screen and a 10-speaker sound system with CD/MP3 player, auxiliary audio jack and satellite radio are where the Q5 really starts to get interesting.
As for the panoramic roof, it's optional but it's stellar. The two-panel roof features a fixed rear panel over the passenger seats and a sliding front panel that tilts out and opens up like a standard model. A mesh wind deflector dampens the noise, but when the light gets too intense a power sunshade slides out to cast some shadow over the cabin. Not a shabby way to soak up the spring sun.
2013 Ford Flex
Starting price:
$33,225
Top:
Multipanel "vista roof"
MPG:
18 city, 25 highway, 20 combined
When you can't decide between a moonroof, a really big sunroof or just a bunch of portholes, don't be hasty. Just use them all.
This was Ford's approach to the sunroof question poised by its boxy, Mini-like Flex. When it finally decided to let some more sun in, Ford opted to give the Flex's SEL and Limited models and optional "Vista Roof" that offered a little bit of everything while never settling on any one solution.
The folks in the front-row seats get a standard moon roof. It tilts, it slides, no big whoop. In the middle row of seats, however, there are two square skylights cut above the passengers' heads just in case they ever wondered what it would be like to commute to work in one of the old submarines from Disney World's
20,000 Leagues Under the Sea
ride. Finally, above the third row, there's an expansive single skylight that stretches the width of the cabin and looks like something that would be installed in a
Jurassic Park
tour vehicle.
It's the kind of quirkiness that relegated the Flex to the weird art-school stepbrother of the buttoned-down Explorer when it came to sales, but endeared it to fans and critics. Edmunds drove it for 70,000 miles as a test car and enjoyed the entire ride. Besides the three rows, it offers automatic headlights, fog lights, a 60/40 split second-row seat with power assist for third-row access and a six-speaker sound system, all standard. Upgrades include heated mirrors and seats, the Microsoft Sync entertainment and navigation system, HD radio, a vista sunroof, sliding captain's chairs in the second row and a refrigerator in an optional second-row console.
"If you need a king-sized road trip vehicle, the Flex is a winning selection," says Edmunds.com's Clarke. "With three rows of seating, it accommodates seven in comfort."
The only problem is the Flex's full 83 cubic feet of cargo space. Not only is it smaller than that of most minivans and large crossovers, but it requires sacrificing that third row to get it. Still, if drivers are willing to roam springtime America while the warm weather stays, they may as well do it beneath the skylights of a safari-inspired crossover.
-- Written by Jason Notte in Boston.
>To submit a news tip, email:
.
RELATED STORIES:
>>Five Best Cars For Your New Year's Resolutions
>>10 Used Cars To Check Out Before Buying New
>>Airstream CEO Shares Secret of Resurgence
Follow
TheStreet
on
and become a fan on
Jason Notte is a reporter for TheStreet. His writing has appeared in The New York Times, The Huffington Post, Esquire.com, Time Out New York, the Boston Herald, the Boston Phoenix, the Metro newspaper and the Colorado Springs Independent. He previously served as the political and global affairs editor for Metro U.S., layout editor for Boston Now, assistant news editor for the Herald News of West Paterson, N.J., editor of Go Out! Magazine in Hoboken, N.J., and copy editor and lifestyle editor at the Jersey Journal in Jersey City, N.J.