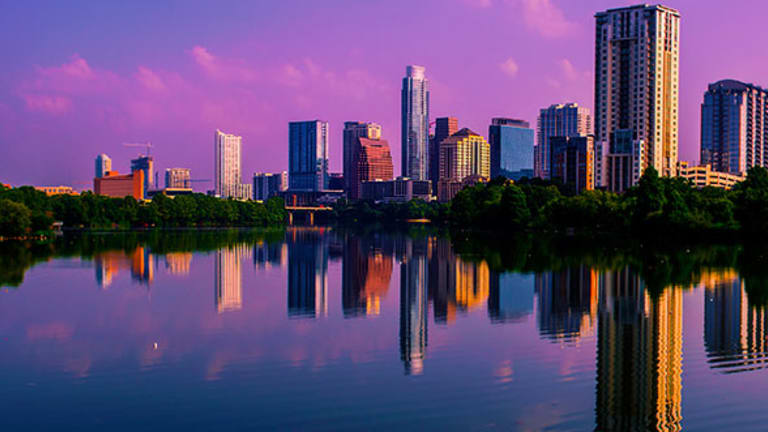 10 Best And Most Underrated Spots For Buying A Vacation Home
The recovering housing market is making the search for a vacation home tougher than it's been in recent years, but there are still places offering a discount.
NEW YORK (MainStreet) -- With home sales booming and housing prices rising, it takes a savvy buyer to purchase a vacation home in the middle of the summer.
It takes a particularly adept homebuyer to find a discount in a vacation destination.
According to the National Association of Realtors, existing home sales in May were up 9.2% from a year ago. However, the $228,700 median home price is up 7.9% over that same span. The supply of those existing homes sits at 2.29 million, but that's only enough for 5.1 months, with a six-month supply considered ideal. With interest rates for a 30-year, fixed-rate mortgage again climbing above 4%, the buyer's market that followed the housing crisis is slipping away.
However, there are still a few hidden gems left out there for buyers looking to snag a vacation home before the market completely tilts toward sellers. With help from the folks at franchised real estate firm ERA Real Estate and rental listers at TripAdvisor Vacation Rentals, we came up with ten locations where vacation rentals are in demand, but the market for vacation homes hasn't quite overheated:

Kingsland, Ga.
It isn't what Kingsland is, but rather what it's near, that makes it an ideal vacation spot. Located on the Georgia coast three miles from the Florida state line, Kingsland is a half hour from Jacksonville and an hour and a half from Savannah.
It's a coastal town that isn't exactly overloaded with things to do, but white sandy beaches, swamp boat tours, kayaking, fishing and sailing are all within reach.
"Being minutes from the Jacksonville airport, Kingsland and nearby St. Mary's and Woodbine have easy access to all the shopping and entertainment that can be desired," says ERA Kings Bay Realty broker Nancy Stasinis. "With prices averaging around $134,700 for a single-family, the area is hard to pass up."

Lake Arrowhead, Calif.
Drought has not been kind to Lake Arrowhead. The lake level is down a bit, but the dry conditions in San Bernadino National Forest have put it at particular risk for wildfires.
However, Arrowhead Lake is still a huge tourist draw that brings in more than 4 million visitors each year. The outlet shops, boutiques, restaurants, summer concert series, Oktoberfest, car shows, Antique Wooden Boat Show, bike races and other events keep packing folks in, while the $241,000 average home price here makes cabins and condos affordable by California standards. However, the average selling price of $406,000 for the 247 properties recently sold here suggest there's quite a bit of width on that pricing spectrum.

Kennewick, Was.
Looking at Washington's Tri-Cities of Kennewick, Pasco and Richland in the Southeast corner of the state, they may seem fairly isolated and not exactly teeming with activity.
The former may be true, but the latter is surprisingly inaccurate. Yes, they're located near the Hanford nuclear weapons production site that's basically a giant sarcophagus for nuclear waste (featured prominently on the Tri-Cities tourism site), but there are far less radioactive cultural institutions dotting the local landscape. Located along the Columbia, Yakima and Snake rivers, the Tri-Cities are home to the Sacagawea heritage trail and several museums and interpretive centers. Mostly, however, folks who travel to the Tri-Cities or nearby Walla Walla come for the area's more than 150 wineries -- occasionally squeezing in a round of golf in between tasting-room visits. With 300+ days of sunshine (which get particularly warm around this time of year), the Tri-Cities and Kennewick are perfect for those who live the outdoors.
"Kennewick's natural attractions and exceptional sunshine provide a variety of recreational activities for local families," says ERA Sun River broker Kris Houston. "Whether you're looking for active days filled with biking, fishing and hiking or more leisurely days spent exploring a vineyard, Kennewick has vacationers covered to the fullest. And with average home prices currently around $215,000, it's an affordable option for many."

Great Smoky Mountains, N.C.
Ranked among the Top 5 vacation rental locations in the United States by TripAdvisor users, the Great Smoky Mountains on the North Carolina side lack Dollywood and the attractions of their Tennessee counterparts. However, the view is just as gorgeous.
New England will forever claim fall as its own, but anyone who's seen the foliage in the Smokies secretly believes he's getting the same -- if not better -- color without the Norman Rockwell scenery or the Northeast prices. If you're looking to make a habit of the hiking, biking, fishing and outright relaxing this area has to offer, the $139,000 average sale prices of homes in Bryson City are a fine start. That price jumps to $161,500 if you want a spot near Lake Junaluska and a whopping $181,000 for a view in gorgeous Maggie Valley, but folks who can do without the nearly $200,000 prices and amenities of Waynesville can score a home with fine scenery of its own for an average of $143,000 in Canton.

Nashville, Tenn.
We aren't exactly sure how the spiritual home of country music is considered off of the beaten path, but the home of the Music City Center -- a huge convention center with a big public space for art and music -- the Country Music Hall of Fame, the 18,000-square-foot Johnny Cash Museum and Musicians Hall of Fame and Museum -- is surprisingly affordable.
Even without the rich music history, which we can't imagine stripping from this place, its music venues, restaurants, barbecue, museums, parks and 2,700 acres of walking and bike trails make it a vacation destination. We just didn't realize it would be such an affordable one.
"Some like the modern city center while others are drawn to the nearby countryside. From music to sports teams and so much more - and median single-family home prices around $235,000 - it's easy to see why so many people from around the country and world choose to make Nashville and Middle Tennessee their new home," says to Casey Brown, broker with Reliant Realty ERA Powered. "And if you're looking to bring your business with you to your second home, Nashville's favorable business taxes are high on everyone's list."

Austin, Texas
South By Southwest, Austin City limits, University of Texas football, barbecue, records, movies, music: Why don't people vacation in Austin?
There isn't anything we can say about Austin that a Duplass brothers film or Daniel Johnston song hasn't, but we'll note that a rental property shouldn't be considered so much a "vacation home" as it is a pied-à-terre in a really cool town. Realtor.com puts the average selling price of a home in Austin at $223,400, which is just under the national average and fairly exceptional for all you're getting in return.

Amelia Island, Fla.
Let's just say it: after the housing crisis that devastated both Florida and Jacksonville, in particular, it's a lot easier to get a vacation house in some of its more attractive destinations.
Part of the Sea Islands chain that stretches from South Carolina to Northern Florida, Amelia Island is rich with both history and attractions. The Spanish first arrived in the late 1500s, but control of the island passed from the Spanish to the English, to the Spanish again, to a rag-tag collection of rebels and privateers, to the Spanish and, finally, to the U.S. in the early 1800s. It's now home to seven golf courses, a jazz festival, a shrimp festival, a film festival and 13 miles of gorgeous beaches. You can drive the 30 miles to Jacksonville, but that seems to defeat the purpose of setting up a vacation home here.
"Amelia Island is truly a precious gem, referred to by locals simply as 'Amelia,'" said Steve Simmons, broker at ERA Fernandina Beach Realty. "The island's beauty is enhanced by its natural boundaries, which provide a perfect setting for two upscale resort communities that coexist with our historical downtown waterfront community of Fernandina Beach. With average prices just under $314,800 for a single-family home, Amelia Island offers attainable luxury for many and is quickly flourishing."

Haines City, Fla.
It's the last Florida entry, we swear, but there are bargains to be found in the central part of the state as well.
Haines City is basically a metaphor for this neck of Florida. Once just a collection of orange groves, the town gained momentum in the '70s and '80s when Ringling Brothers, Barnum and Bailey Circus opted to set up its Circus World theme park here. When that folded in 1986 after never being profitable, it was replaced by a theme park called Boardwalk and Baseball, which lasted all of three years. The land later became a large retail facility that was just shy of an outlet mall.
Now, Haines City is basically a sleepy little burgh that gets by on its proximity to Walt Disney World, SeaWorld and the Legoland park built on the former Cypress Gardens site where waterskiing performers used to make human pyramids amid a backdrop of palm and mangrove trees. However, if all of that sounds appealing to you and you're willing to live in hurricane alley, you're in luck. According to Realtor.com, the average home here is listed for more than $164,000, but typically sells for about $120,000. Given that Haines City is basically a bedroom for theme parks, that low buy-in could work out well for vacation home owners and renters alike.

Lake Norman, N.C.
So you want to be on a lakefront without being too far from a city? Well, if you can't hack a Minneapolis winter, Lake Norman is likely your best bet.
Just 15 miles from downtown Charlotte, this 34-mile man-made lake dates back to the late 1950s and early 1960s -- when the Cowans Ford Dam backed up the Catawaba River. Now home to a yacht club and jet boat races, Lake Norman is a recreational lake straight out of a midcentury Mad Men-era fever dream.
"Lake Norman boasts more than 520 miles of stunning shorelines that provide local residents with the opportunity to improve their water sport skills or to simple relax with family," says Scott Wilkinson, a broker at ERA Wilkinson. "With an average price of about $446,300 for a single-family home, Lake Norman is a perfect place to make memories for generations to come."

Catskill Region, N.Y.
Most of the lodges are closed and the adult summer camp days depicted in Dirty Dancing are long gone, but another generation comes up to the Catskills for different reasons entirely.
Whether you want to head to the Museum at Bethel Woods or Bethel Woods Center For The Arts on the old Woodstock music festival site, take zipline tours, sample the local wines, visit the fruit farms, hike the low mountain ranges or find peace at a Buddhist monastery, the Catskills have become a place to find your center without having to learn the Fox Trot. Teeming with campsites, historic sites and outdoor activities, the Catskills are still a great place to escape the city and be at peace -- as evidenced by the travelers who named it TripAdvisor's top destination for vacation rentals. With the folks at Realtor.com placing the average selling price of a home here at little more than $219,000, it's within reach in more ways than one.