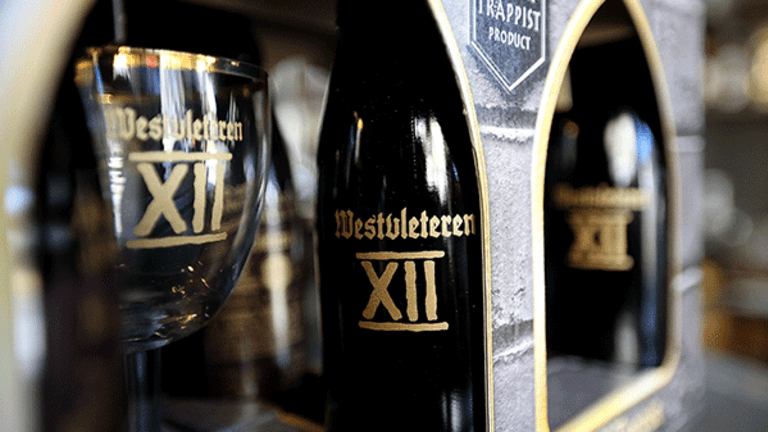 Editors' pick: Originally published Oct. 3.
We have one thing to say to beer lovers who haven't yet been to Belgium: go.
If you just shouted back at the screen "Yeah? You pay for it, pal," we have an alternative for you.
We took a long trip to Belgium earlier this year and remain astounded by what we saw in that cradle of beer culture. As opposed to the taprooms filled with U.S. craft beer in Amsterdam -- which we flew into -- Belgium's beer culture remains fairly insular and locally focused.
Brewing there dates back to as early as the 12th Century. Monks at its oldest Trappist brewing monastery, Brasserie De Rochefort, have been at it since the late 1500s. It has nearly 200 breweries in a country roughly the size of Maryland, and they're everywhere. In Brussels, Brasserie Cantillon is tucked among narrow streets and vacant city lots. In Bruges, you can follow your nose from the canal until you reach the scent of boiling wort wafting from the De Halve Maan brewery and beer museum.
However, as we discovered in our attempts to pick up certain Trappist beers that were either too far away or that released their beers at logistically difficult times, sometimes you have to game the system -- even in Belgium. Along the streets of Brussels just outside of the Grand Place, bottle shops sell aged vintages of limited-release and seasonal beers alongside rare Trappist offerings. The monks don't approve of reselling their beer, primarily because it funds their monastery and uses their labor to make a profit they'll never see. However, when going to the abbey itself isn't an option, sometimes you go against the monks' wishes (sorry, brothers).
However, while those kind of purchases will only get you disapproving glares, second-hand sales by private parties here are just outright illegal. We've already this, but doesn't stop sellers from getting high resale prices on the black market. We cruised the offerings of online beer resale chop My Beer Cellar and found just 10 examples of the fine Belgian offerings fetching big bucks in the secondary market:
This article is commentary by an independent contributor. At the time of publication, the author held no positions in the stocks mentioned.