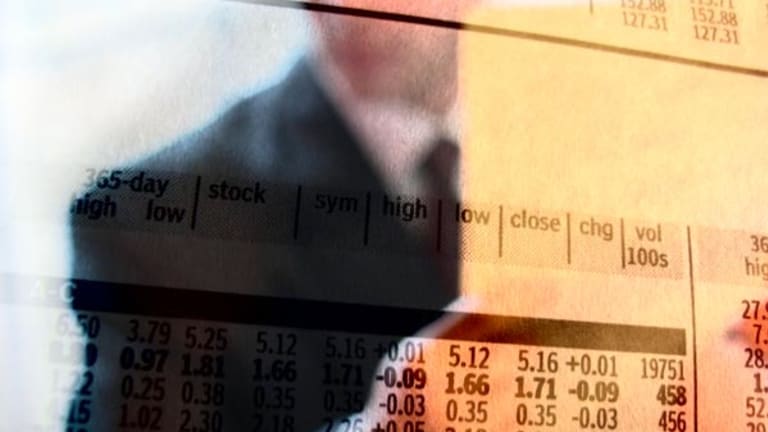 10 'American' Products That Aren't American
American products have to do more than wave a flag to earn their stripes. Right, Budweiser and American Girl?
NEW YORK (
) -- What does being "American" mean in the marketplace?
If you're a U.S. consumer, it's apparently a huge incentive. According to a 2010 survey by Adweek Media and Harris, 61% of Americans say they are more likely to buy a product when an ad says it's "Made in America." That includes 75% of Americans 55 and over, 66% of those 45 to 54 and 61% of those 35 to 44.
It also indicates a premium those same Americans are willing to pay for those products. After toys from China entered the country in 2007 laden with toxic levels of lead, pesticides and chemicals, a Gallup poll found that 82% of Americans would rather spend more money on a toy if it were made in the United States. That percentage jumped to 94% when survey participants were asked if they'd pay extra for food produced in the U.S. to avoid Chinese imports.
That consumer patriotism is great and all, but does it do any good when buyers are given conflicting messages about what is and isn't made in this country? Does a beer can draped in the colors of the American flag necessarily indicate an American brewer? Does a truck rambling through the rugged American landscape as a song about "our country" plays in the background necessarily indicate an "American-made" vehicle?
Does the presence of the word "American" in the product's name or in its producer's core marketing agenda make that product "American"?
Any good, American skeptic knows the answer. Putting on a topcoat of red, white and blue and hiding behind a heavy layer of jingoism can't hide a product's true identity. That made it pretty easy to put together this checklist of 10 "American" products that have dual citizenship at best or are hiding their true colors at worst:
Budweiser
Anheuser-Busch InBev
(BUD) - Get Anheuser-Busch InBev SA/NV Report
really wants you to believe that the only way to get something more American into a beer can is to brew it with grain grown on the battlefields at Lexington and Concord and water piped from the Reflecting Pool on the National Mall.
The company spent more than $1 billion on its NFL sponsorship alone and has plowed $239 million more into Super Bowl ads over the past decade. Its Clydesdales are American commercial icons and Budweiser's red, white and blue cans send a not-so-subtle message that despite the brewery's German roots, it's American to the last drop.
That facade came crashing down in 2008, when Brazilian-Belgian brewing company InBev took over Anheuser-Busch for $52 billion. Though the company still has a dozen breweries in the U.S., there have been a whole lot of layoffs stateside in an attempt to make the brewer a leaner, more cosmopolitan international player.
Budweiser, Bud Light and Michelob are still feature players in the stable, but now they're sharing shelf space with brewery mates such as Boddington's, Lowenbrau, Hoegaarden, Spaten and Labatt.
Bud's not even the brewer's only big gun anymore, as it made clear by airing a
Stella Artois ad featuring Adrien Brody
during the Super Bowl a few years ago. It still throws around that "King of Beers" title here in the states, but its recent relegation to third place among U.S. beer brands indicates that crown is slipping. Don't blame Bud for talking tough and acting aggressively on football Sundays; when the game's over, it goes home to multinational masters that consider it their American Beck's.
Coors
What is the only thing worse that playing "American" while not being produced by an American company anymore? Putting on that costume while being produced by
two
foreign brewing juggernauts.
Such is the case for Coors, which stopped being solely a Rocky Mountain resident in 2005 when it merged with Canadian megabrewer Molson. That lumped the Coors brands in with a stable that includes the Molson products, England's Carling and Dutch-derived Grolsch. Still, it needed a little something extra to compete in the American marketplace.
This is where Coors' branches on the family tree get complicated. SABMiller -- formed in 2002 when South African Breweries bought U.S.-based Miller Brewing -- teamed with
MolsonCoors
(TAP) - Get Molson Coors Beverage Company Class B Report
to market both companies' beers in the U.S. under the MillerCoors joint venture.
While it's nice that Coors Light recently took the No. 2 spot in the American market from Budweiser, saying it's the No. 2 American beer brand is a bit of an oversimplification. At this point, Coors in the U.S. is equal parts American, Canadian, British and South African. You'd have to dig down through the beer ranks to Yuengling or
Boston Brewing
(SAM) - Get Boston Beer Company, Inc. Class A Report
-- with a combined U.S. market share of little more than 2% to MillerCoors' 29% -- before you found a truly "American" beer.
Chevrolet Silverado
You're right, John Mellencamp,
. Just make sure you're including all of North America in that grouping.
The Chevy Silverado and its doppelganger, the GMC Sierra, have all the makings of a big, durable, contractor-friendly, all-American truck. It's just that last adjective that
General Motors
(GM) - Get General Motors Company Report
still has a bit of trouble with. Sure, some of the trucks are assembled at plants in Flint, Mich., and Fort Wayne, Ind., but a sizable number are also made in Silao, Mexico.
Even those made north of the border aren't quite "American." Auto pricing site Cars.com booted the Silverado and Sierra out of the Top 10 of its
American-Made Index
after its pieces slipped below the list's cutoff of 75% domestically produced content to only 61%.
That's no knock on the Silverado's quality, just a reminder that it takes a global village to raise a Chevy pickup.
Ford F-150
Didn't think you were going to get away that easily, did you,
Ford
(F) - Get Ford Motor Company Report
?
No, Ford didn't take any of the U.S. government's bailout money and doesn't assemble any of its U.S.-sold F-150s beyond U.S. borders. That doesn't mean that a big chunk of the F-150 isn't made elsewhere.
The F-150 may roll off the lines in Kansas City, Mo., and Dearborn, Mich., but only 60% of its parts are made in the U.S. That's actually a great statement on the F-150's quality and demand, considering that 90% of its parts were made in the U.S. before volume increased nearly 11% in the past year alone. Unfortunately, the F-150's popularity forced Ford to outsource parts and cut costs.
If you're looking for something a bit more American, however, Cars.com says the San Antonio, Texas-built
Toyota
(TM) - Get Toyota Motor Corp. Report
Tundra has the most American-made parts of any truck on the market while keeping assembly line jobs in-house.
Rawlings baseballs
As American as mom, baseball and apple pie? Not so fast, baseball.
St. Louis, Mo.-based Rawlings has been the official baseball supplier of Major League Baseball since 1977, but hasn't sewn a single stitch into cowhide stateside during that time. Well before Rawlings was called up to the majors, the company had outsourced its production to other spots in the northern hemisphere.
Though founded in St. Louis all the way back in 1887, Rawlings moved its baseball manufacturing plant to Puerto Rico in 1969. That was followed by a move to Haiti shortly thereafter. Finally, the company settled down in Costa Rica, where it has been sending its cowhide, cores and twine ever since. Now part of
Jarden
(JAH)
-- the same folks who own the Crock-Pot, Mr. Coffee, Oster, Rival and Sunbeam brands -- Rawlings is just a small cog in a really big conglomerate.
It just happens to have the misfortune of providing a key element of the national pastime from the warm tropical confines of another nation entirely.
Levi's
Wear them to the fall of your totalitarian government, name drop them in your protest songs, but just don't call Levi's blue jeans Yankee made. Nothing could be further from the truth.
The Levi Strauss & Co. bears little resemblance to the little outfit that cropped up in San Francisco during the late 1800s, outfitted the American counterculture in the mid-20th century and became the symbol of all things American by the time the Berlin Wall came down in 1989. By that time, the company itself was crumbling under pressure from cheaper overseas manufacturers and started shutting down its U.S. manufacturing operations.
Those "American" blue jeans started coming with "made in" tags as diverse as a soul-searching exchange student's passport stamps. They're made it Japan, Lesotho, Mexico, Cambodia, Turkmenistan, the Philippines and a whole lot of other places far beyond U.S. borders.
The company still maintains a headquarters in San Francisco, but other outposts in Belgium and Singapore as well as manufacturing facilities spread throughout the globe indicate Levi's American identity hangs by a thread, if it hasn't frayed away completely.
American Girl dolls
Hey kid, wanna buy a $100 doll?
Don't worry, they're totally educational, have huge boutique stores and restaurants that you can spend hundreds more dollars in and are nothing like that morally reprehensible Barbie.
Mattel
(MAT) - Get Mattel, Inc. Report
should know, as it's owned American Girl since 1998 and has made American Girl and Barbie products in China since roughly that time.
Not that American Girl dolls were all that American before Mattel got involved. The original dolls were made in Germany and weren't made any less pricey by the switch. But quibbling over the doll's price or manufacturing location is of little interest to American Girl, which views its mission as retelling American history through the eyes of pieces of plastic molded into the shape of 9-year-old girls and outfitted like audio-animatronic rejects from Walt Disney World's Hall of Presidents.
Actual American girls should consider themselves fortunate for the experience. After all, who can give a less biased view of the messy intricacies of American history than a smiling, disconnected friend from a foreign country?
Craftsman tools
Sears
(SHLD)
may be in trouble now with hundreds of stores facing closure and the fate of the entire company very much in doubt, but it's been through bad times before.
Consider the case of its trademark Craftsman tool brand. Before you could just snap them up at any
Ace Hardware
, Craftsman was one of Sears' big draws and its finest example of durable American products.
That little fable was all well and good until 2004, when a class-action suit accused Craftsman of not living up to its "Made in the USA" label. The suit accused Sears of using metal parts from Austria, Denmark, China, India and Mexico in its Craftsman products. That's a big no-no when the Federal Trade Commission says goods can be called American-made only if they're made entirely in the U.S. or made in the U.S. with an overwhelming majority of U.S.-made parts.
The claimants lost not because they were wrong, but because they failed to prove any injury from the mislabeling. While a whole lot of Craftsman products are still made in the U.S., some Craftsman products are now labeled "Made in China."
Schwinn bicycles
Whether it's the classic beach cruiser or the traditional 10-speed, that Schwinn you're seeing at
Wal-Mart
(WMT) - Get Walmart Inc. Report
or
Target
(TGT) - Get Target Corporation Report
hasn't been a consistent American classic for more than 20 years.
After feeling the pinch from competitors such as
Trek
and
Specialized
and losing the ability to make bikes at a competitive cost, Schwinn originally sent all its manufacturing overseas in 1991. It went bankrupt a year later, but resurfaced in 1993 as a boutique outfit making lightweight bikes.
Schwinn's last bankruptcy in 2001 sealed its fate in the U.S. Schwinn was sold to Pacific Cycle. Pacific, in turn, was bought by
Dorel Industries
, a Canadian company that also makes furniture and baby products. The Schwinn bikes consumers see today are built in Taiwan and China and have little in common with the company's history -- besides a nameplate.
In today's bicycle industry, though, being foreign-made is about the most American thing a large bicycle manufacturer can do. The National Bicycle Dealers Association says 99.5% of bikes sold in the United States are mass-market imports from Asian countries.
Chuck Taylor All-Stars
For a simple canvas shoe, the Chuck Taylor All Star is a huge piece of American iconography.
First produced in 1917, the shoes took salesman Chuck Taylor's name in 1923. The humble Chucks were born as a basketball sneaker and were a favorite of NBA legend "Dr. J" Julius Erving, but had a personality far beyond what straight-laced jock society could handle.
As soon as Joey Ramone started wearing them to shows in the late '70s, they broke out of the gym and popped up at punk shows, vert ramps, streetlamp freestyle battles and Seattle coffee shops. Chuck Taylors weren't all-American because they were emblazoned with flags or worn by only fine, establishment-friendly Americans, but because they were accessible to all Americans.
But "Kurt Cobain wore them" wasn't quite the marketing draw Converse honchos imagined. In 2003, Converse sold out to
Nike
(NKE) - Get NIKE, Inc. Class B Report
for a cool $305 million. Nike moved production of Chucks and other Converse sneakers to Asia shortly thereafter.
-- Written by Jason Notte in Boston.
>To contact the writer of this article, click here:
Jason Notte
.
RELATED STORIES:
>>11 Cute Costumes For Corporate Giants
>>10 Companies That Need Super Bowl Ads
>>5 Industries In Peril In 2012
Follow TheStreet.com on
and become a fan on
Jason Notte is a reporter for TheStreet. His writing has appeared in The New York Times, The Huffington Post, Esquire.com, Time Out New York, the Boston Herald, the Boston Phoenix, the Metro newspaper and the Colorado Springs Independent. He previously served as the political and global affairs editor for Metro U.S., layout editor for Boston Now, assistant news editor for the Herald News of West Paterson, N.J., editor of Go Out! Magazine in Hoboken, N.J., and copy editor and lifestyle editor at the Jersey Journal in Jersey City, N.J.