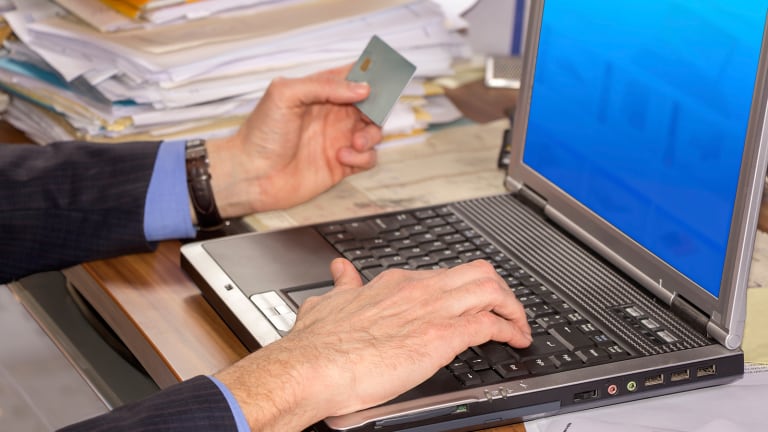 'Omnishopping' May Be More Prevalent Than You Think
The overwhelming majority of American shoppers use both digital and brick-and-mortar research in buying a product, a new report found.
More than 80% of American shoppers use digital means to support their brick-and-mortar retail purchases and vice versa, according to a recent survey on what's called "omnishopping."
Surveying more than 10,000 people globally, commerce marketing platform Criteo SA (CRTO) - Get Criteo SA Sponsored ADR Report found that while 69% of American shoppers prefer all online shopping, an even higher percentage—74%—said they like shopping in stores when they have the time.
When both options are available, consumers adopt hybrid approaches to shopping, which Criteo calls omnishopping. These approaches include showrooming, or seeing something in a store and then subsequently buying it from the retailer's e-commerce platform and its opposite, webrooming, or researching online first and then buying in stores.
Omnishopping also entails store pick-up of online purchases and buying something on mobile while inside the store. Finally, there's "scan & scram," which means a consumer sees a product in one store but buys it from another retailer online.
The most frequent means of cross channel purchasing is webrooming, according to Criteo. Twenty-four percent of shoppers say they regularly browse products online and then buy them in a physical store, and 66% say they do so on occasion. Store pickup is a close second, with 17% of respondents saying they use the option regularly and 61% on occasion.
Moreover, fewer consumers are influenced by ads--especially print--as much as they are by brands and retailers themselves, Criteo found. Nearly half of all surveyed shoppers say the product websites and word-of-mouth from friends are more influential resources for buying something than most forms of advertising.
When shoppers are online, they are more than 70% likely to make impulse purchases in apparel and more than 50% in consumer electronics. But impulse buying is even more likely in physical retail, with 81% of respondents saying they will sometimes or frequently make unplanned purchases in stores for apparel and 60% for electronics.
What does this mean for retailers when it comes to reaching shoppers? Ramping up usage of targeted ads, say Criteo, unsurprisingly. The Paris-based tech firm is a competitor of Google Ads in retargeting, or using browser cookie data to bring potential customers to a site.
But beyond savvy online advertisements, retailers must figure out how to use offline purchase data to inform their online content, according to CEO Eric Eichmann.
"Their marketing dollars need to perform a lot better than they are today," he told TheStreet ahead of the report release.
"They need to keep you in the ecosystem, so when you go to the store and you purchase something, maybe you should be getting an ad from Macy's (M) - Get Macy's Inc Report saying, 'What about these complimentary products?'"
More of What's Trending on TheStreet:
Editors' pick: Originally published Oct. 12.