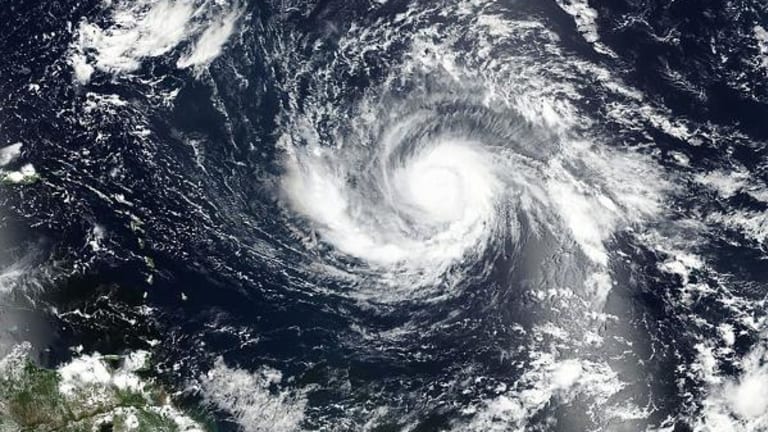 'Huge Damage' From Hurricane Irma Already Ravaging St. Martin
The French government says communication with St. Martin is down.
The French interior minister said four of the government's "most solid" buildings have been destroyed on St. Martin in the West Indies, according to a report from AFP.
Hurricane Irma is the most powerful Atlantic hurricane on record with maximum sustained wind speeds of more than 185 mph. The category 5 storm hit St. Martin overnight, leaving the island without electricity since around 1 a.m. ET. Communication between Paris and St. Martin is said to be down.
St. Martin is home to about 80,000 people, many of whom have "underestimated" the storm's power, according to the interior minister.
Nearby French island of St. Barthélemy was also hit overnight, leaving the local fire station under three feet of water, according to a report in The Guardian. The French government has put both islands on high alert.
The National Hurricane Center currently predicts Irma will move through the Caribbean northwest toward Florida, likely making landfall in the state some time late Sunday, Sept. 10, or early Monday, Sept. 11. The eye of Hurricane Irma passed over St. Martin and is headed for Anguilla now, according to the NHC's most recent report at 8 a.m.
More of What's Trending on TheStreet: