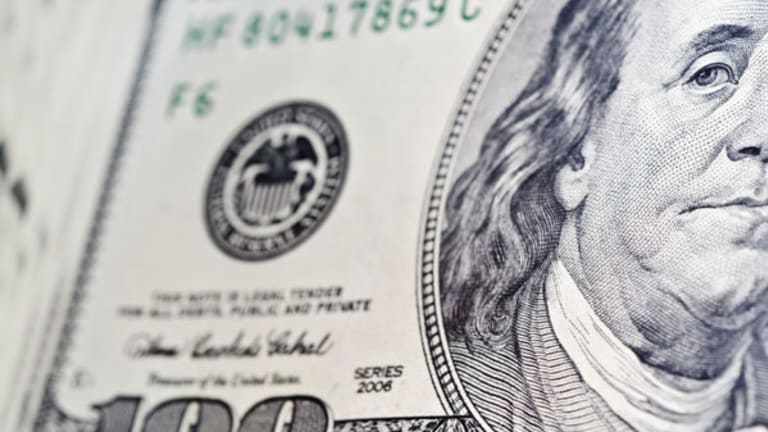 Stocks With Key Insider Buying, Selling
These stocks, including Microsoft and American Apparel, are being bought or sold by key insiders.
WINDERMERE, Florida (Stockpickr) -- Corporate insiders can sell stock for a various reasons that have nothing to do with a company's outlook: planned sales, portfolio diversification, to raise money to buy something else, due to the exercising of grants or warrants -- or just to simply lock in profits.
All of these reasons are valid, but that doesn't mean you should ignore an insider sale. I think it's best to consider where the stock is when a key insider is selling and how much of the insider's entire stake is being liquidated. Also, it's useful to consider where the market is when at the time of the sale. If insiders are selling in droves across the board after a big market advance, then it could be a serious red flag. Another red flag can be found when a number of key insiders are selling stock in a specific company.
Recently, corporate insiders have been selling stock at
, and there hasn't been much notable buying. Some of the companies that saw
these past few weeks were
Microsoft
(MSFT)
,
Marriott International
(MAR)
and
Allergan
(AGN)
.
>>Also:
9 Insider Sales Raising Eyebrows
The selling at Microsoft was coming from the top two company executives:
and Steve Ballmer. Both men quickly
at a recent shareholder meeting, saying that the selling was simply for tax planning, in the case of Ballmer, and to raise money for his charity, in the case of Gates. I will let you decide if their reasons for selling are legit. Again, consider some of the things I mentioned above when determining whether the sales should raise a red flag.
I do understand the frustration of Microsoft shareholders with Bill Gates. Running a large charity organization as Gates is doing is a noble thing, but I guess my take is why not just remove yourself from the company instead of flooding the market with stock every time you need to embark on the next great cause.
The recent
has been occurring across the board in a number of different sectors, and it's happening right after the market has made a big advance off of the August lows. This doesn't mean that the market is going to drop like a stone from current levels, but it is a warning sign. Market players should continue to monitor insider activity going forward. If the selling continues to pick up and there continues to be a lack of buying, then it could mean that the smart money doesn't see much value in holding their stock into the future. If they don't see any value, then why should you?
>>Also:
5 Stocks Insiders Predict Will Outperform
Now that we have covered insider selling, let
's consider the importance of
. When CEOs or other key insiders at a company are buying their stock, shouldn't you consider doing the same? After all, they're usually the people in the best position to know where their business is heading or if their stock is undervalued. Considering that right now insiders are selling at record levels, any key insider that is buying is bucking the current trend. In my opinion, this is significant, because it demonstrates that any key insider buying right now truly sees a value proposition in owning his or her stock.
With this in mind, let's take a look at a number of stocks that
key insiders are buying or selling.
>>Also:
Cramer's Christmas-Isn't-Canceled Retail Stocks
One company at which a key insider has been buying a large amount of stock is
American Apparel
(APP)
, a vertically-integrated manufacturer, distributor and retailer of branded fashion basic apparel. This stock has been a serial underperformer in 2010, with shares down 55%. From a fundamental perspective, the company just reported a weak third quarter that saw net sales come in at $134.5 million, a decrease of 10.5% from the third quarter of 2009.
The company has some serious debt issues as well and just recently warned that it might not be in compliance with a covenant required by an important lender beginning next year. The situation is so bad that that for the third quarter in a row, American Apparel warned investors that if its lenders call in their loans and the firm can't find other places to borrow from, then the company might have a problem continuing as a going concern.
>>Also:
Clearly, things are dire here for American Apparel, but things must not be too bad since the company's xhairman and CEO, Dov Charney, has been snapping up stock. On Nov. 15, Charney bought 1.2 million shares at $1.22 each, for a total purchase of around $1.4 million. On Nov. 16, he bought an additional 302,969 shares at $1.26 each, for a total purchase of around $381,700. These two purchases increased Charney's total holdings in the company from 38.11 million to 39.6 million, or by 4%. This is cleary a speculative stock with a lot of risk, but the CEO is voting with his dollars that he sees value.
>>Also:
6 Stocks Bullish Insiders Are Buying Like Crazy
From a technical standpoint, the stock just broke above its 50-day moving average of $1.22 on above average daily volume. A reasonable target here if the trend continues up could be the 200-day moving average of $1.96 a share. Again, this is a risky play, but with great risk comes great reward, and the CEO is making some notable buys.
Another stock with some notable insider buying is
Central European Enterprises
(CETV)
, a media firm that operates broadcasting, Internet and television content in seven Central and Eastern European countries with an aggregate population of approximately 97 million people. So far in 2010, this stock has been laggard with shares off 10.7%.
>>Also:
Cramer's Mobile Net Stock Buys
On Nov. 15, Central European Enterprises' CFO David Sach bought 27,500 shares at $21.77 each, for a total value of around $598,700. What I really like about this purchase is that it increases Sach's total holdings from 1,000 shares to 28,500 shares, or by 2750%.
However, the president and CEO for Central European, Adrian Sarbu, also sold some stock recently. On Nov. 4, Sarbu sold 29,783 shares at a price of $23.97 each, for a total value of $713,898. My take here is that the buying from the CFO far outweighs the selling from the CEO. Sarbu's stock sale represented only a 1% decrease in his total holdings, taking his stake down from 2.93 million to 2.9 million. That's barely worth mentioning since he very likely sold stock for one of the many valid reasons I mentioned above and not because he thinks it's overvalued. If his sale had represented a bigger portion of his overall stake, then I would have canceled out the CFO purchase. could mean it's a good time to follow the CFO into the stock here at support.
>>Also:
5 Undervalued, Unloved Technology Stocks
From a technical standpoint, shares of CETV are below both the 50-day and 200-day moving averages, which isn't a great sign if you're bullish on this stock. However, the stock is now trading very close to some major support at around $19 to $21 a share. Since June, every time the stock has traded down to those levels, it has found support and headed higher. This
Some decent insider buying can also be found in
NiSource
(NI)
, an energy holding company whose subsidiaries provide natural gas, electricity and other products and services to approximately 3.8 million customers located within a corridor that runs from the Gulf Coast through the Midwest to New England. This stock is looking pretty good year-to-date, with shares up 10.9%.
On Nov. 5, a NiSource director Wallace Nutter purchased 30,000 shares at $17.58 each, for a total value of $527,400. Nutter increased his overall stake in the company from 30,000 shares to 60,000 shares with this purchase. On Nov. 17, another director, Marty Kittrell, bought 2,000 shares at $17.12 each, for a total value of $34,240. Kittrell increased his overall stake from 6,000 shares to 8,000 shares with this purchase. Whenever I see more than one insider at a company buying stock, I take a strong look at the name.
>>Also:
10 Cheapest Energy Stocks as Oil Spikes
From a technical standpoint, I would watch for a clean breakout above $17.70 to $18 a share on NiSource. Those areas have marked significant overhead resistance on the stock for the past six months. If NiSource can finally take out those levels, then it should set the stock up for new
and potentially a new trend that could send this name much higher.
One final stock that the insiders are buying up big is
Saul Centers
(BFS)
. This company operates a real estate investment trust (REIT). The company's principal business activity is the ownership, management and development of income-producing properties. This stock has been a gigantic winner year-to-date with shares up a whopping 31%.
What I absolutely love about Saul Centers is despite the big run-up in the stock, the company's CEO, B. Francis Saul II, is buying shares in a big way. On Nov. 16, Saul snapped up 24,000 shares at $43.55 a share, for a total value of about $1 million. This purchase raises Saul's stake from 6.42 million to 6.68 million, or by 4%.
>>Also:
During the last three months, Saul has purchased a total of $7.45 million worth of stock in Sual Centers. This is nothing to sneeze at when you consider that insider activity on Wall Street of late has trended towards big selling.
From a technical standpoint, watch for a breakout in Saul Centers above $45 a share. A move above that level would be significant because it would send the shares to new 52-week highs.
To see more key insider buying and selling activity in stocks such as
NVR
(NVR)
,
McAfee
( MFE) and
OpenTable
(OPEN)
, check out the
portfolio on Stockpickr.
-- Written by Roberto Pedone in Winderemere, Fla.
RELATED LINKS:
>>3 Stocks With Rising Analyst Expectations
>>4 Stocks Setting Up to Break Out
>>Dividend Stocks: Intel, ADP, Wendy's
Follow Stockpickr on
and become a fan on
Facebook.
At the time of publication, author had no positions in stocks mentioned.
Roberto Pedone, based out of Windermere, Fla., is an independent trader who focuses on stocks, options, futures, commodities and currencies. He is also an outside contributor to Beconequity.com and maintains the website Maddmoney.net, which he sold to Blue Wave Advisors in 2008. Roberto studied International Business at The Milwaukee School of Engineering, and he spent a year overseas studying business in Lubeck, Germany.