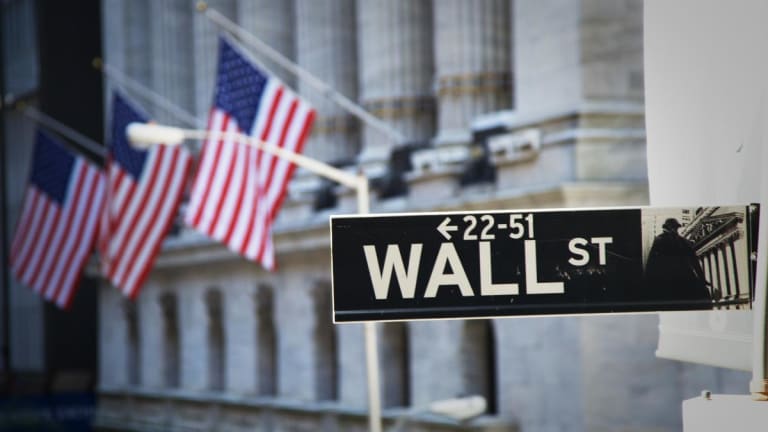 Stocks to Buy, Stocks to Dump in This Volatile Market
Common sense says get more defensive.
Get Some
Much will be made of this morning's equity market selloff. There will be calls made on both sides. Bulls will state their case. Bears will make theirs. Financial TV will be full of them, and a lot of them, you and I know will be full of something else. You all have common sense. You all know that we may have opinion, but we don't know. None of us know. Discipline in a dangerous market is your most important tool. Beware of talking heads spouting what they've been told to say by someone else. Guide yourself through the use of price targets, and panic points. Then respect those points if and when reached. Act.
Diversification. Everyone speaks as if they understand this. Being well diversified means a lot more than just covering the bases by spreading the wealth among sectors. It means spreading the wealth along the lines of hard assets, debt securities and cash as well. Hard assets are things such as precious metals, real estate, and even art. No paper gold doesn't really count as gold. Sorry, sport.
Back To Equities
As this volatile market will almost certainly give several of our favorite long positions a serious haircut, there will be some spots to be picked. Opportunity will present itself, perhaps in names a trader missed when markets were moving the other way, perhaps in a group unfairly punished in a broad selloff.
So we think... what's toxic right now? China. Trade. The Industrials. Materials. Net Interest Margins. The Banks. Common sense says get more defensive. The Utilities. Telecoms. Staples. Cash. You knew that already. Hopefully, you at least started leaning in those directions as the market started to tread it's way into quicksand three weeks ago.
Inelastic Demand
Maybe the most defensive sector remains Health Care. People get sick. People seek health and well being. The political atmosphere was harsh for this sector for a good while. That seems to have abated as other priorities have gripped both major parties. As Health Care has been leading the markets, Pharma will lead health care, my opinion. I am long...
1) Abbott Labs (ABT) - Get Abbott Laboratories Report . Well managed firm. Freestyle Libre glucose monitoring system not fully priced. Within last week's earnings, Diagnostics is very hot at a reported 46% growth. This will enable the firm to develop it's pipeline on it's own timetable.
2) Amgen (AMGN) - Get Amgen Inc. Report . Express Scripts (ESRX) has decided to cover AMGN's expensive Amovig drug, a now FDA approved drug supposedly proven to reduce days lost to sever migraine headaches on a monthly basis.
3) Pfizer (PFE) - Get Pfizer Inc. Report . Solid results of overall survival data from the Phase 3 PALOMA-3 trial evaluating the combination of IBRANCE (palbociclib) and AstraZeneca's (AZN) - Get Astrazeneca PLC Sponsored ADR Report FASLODEX (fulvestrant) in women suffering with metastatic breast cancer. Also solid dividend play.
4) I would not mind entering Merck (MRK) - Get Merck & Co., Inc. Report , recently showing phase three progress in head and neck squamous cell carcinoma. If this group is punished with everything else today, I will seek a discount to add to these long positions.
5) One that really got away for me was the insurer, UnitedHealth (UNH) - Get UnitedHealth Group Incorporated Report . Well, it did not exactly get away. I sold it too early. Way too early. It's been on the slide of late, despite great earnings last week, and increased guidance on full year earnings. If I get a chance to buy this in the mid-250's, and my trigger finger won't be itchy for very long.
Oh ...
Miss out on the cannabis trade? Today may be your day. If you do go there... remember, incremental entry, gang. No big plunges. That's also part of your discipline. Canopy Growth (CGC) - Get Canopy Growth Corporation Report  as best in class ? Aurora Cannabis (ACBFF) , as best risk/reward?
(Abbott, Amgen and UnitedHealth are holdings in Jim Cramer's Action Alerts PLUS member club. Want to be alerted before Jim Cramer buys or sells ABT, AMGN or UNH? Learn more now.)
PODCAST: What to Watch This Week
At the time of publication, Stephen Guilfoyle was Long AMGN, ABT, PFE equity.