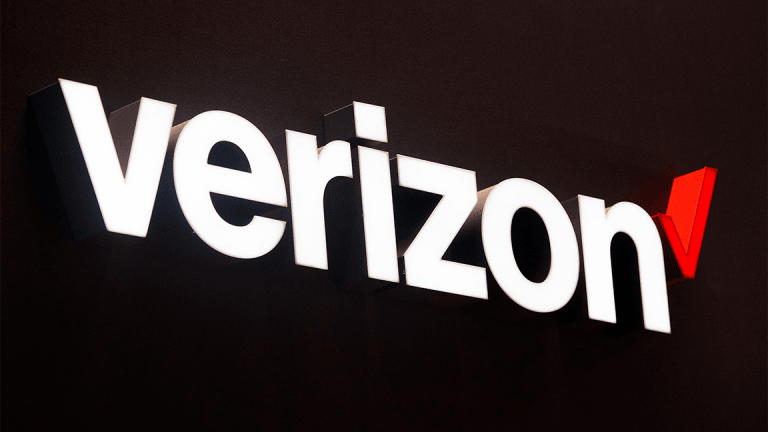 Stocks Like Verizon Play Well When People Are Concerned
Verizon only gave up 1.2% in Wednesday's carnage, and quite frankly still looks technically sound.
Run for your life. Maybe that's extreme. What a trader can do is run to Verizon Communications Inc. (VZ) - Get Verizon Communications Inc. Report . Yes, the S&P 500 gave up 3.3% on Wednesday. Yes, the brand-new Communications Services sector broadly backtracked nearly 4%. Verizon is a telecom, among other things. Telecoms, back when they existed as a sector, were considered defensive in nature. Defensive names and bond proxies, known for their dividend yields, don't usually play well in the sandbox with rising bond yields. However, as already mentioned here, they do when people are becoming concerned.
Psst... people are concerned.
Oh, this stock will not save you from a broad market meltdown. The adviser who tells you what will probably, should be avoided. Yet, Verizon only gave up 1.2% in Wednesday's carnage, and quite frankly still looks technically sound.
Yes, I am long the name. I have considered this one to be "best in class" in its industry for some time. Make no mistake. This is a value stock with significant cash flow but a significant debt load. Like I say, "No sure thing." However, it does pay you 4.4% to own the shares, and it does have a somewhat captive customer base for its core business line.
My thought is that while you won't get rich in this one, it might be a good core position for investors worried about capital preservation who want to be paid something for their time. Bingo.
Forget about Relative Strength and the daily moving average convergence divergence (MACD), though in this case they both look OK. Money flow? Meh.
I want you to see two things.
First, my Pitchfork model displays a stock the performance of which fits snugly within my lower chamber and suggests that this stock remains on trend.
Second, I want you to see the cup-and-handle formation that I tried to crudely draw on my chart for you. I am not always so sharp at spotting this formation, but this is as clear as a ringing bell. Given the depth of the cup, my bet is that I eventually can sell my stake in Verizon above $60. The Pitchfork backs up the cup and handle in this case. One note of caution - this name regularly has relied upon the 50-day simple moving average (SMA) as a guide. Something you shouldn't lose focus on.
Well, you're still on this side of the dirt, and you hung in with me this far. I'd say that you're two and oh. Your children are counting on you. That is all you need today. No room for fear. You, my elite friends, were born for this. Now go. Win.
At the time of publication, Stephen Guilfoyle was Long VZ equity.