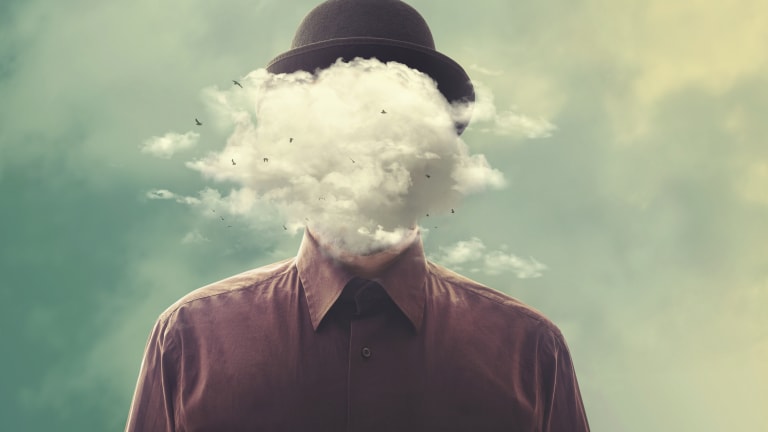 Apple Is Blowing Minds Again by How It's Using Its Cash
Bitcoin takes a backseat on Wednesday. Here are more important things: the death march for Sears and Apple using its cash to keep rivals at bay.
Bitcoin takes a backseat on Wednesday. Here are more important things: the death march for Sears and Apple using its cash to keep rivals at bay.
More time to think: Slept on what I wrote about Sears (SHLD) on Tuesday evening. In case you missed it, Sears announced it was pushing out a debt maturity from 2018 to 2019. For a company that is bleeding cash, this news is a HUGE negative, an indication of how the dying retailer's holiday season is fairing. It's a huge negative on how the company views its 2018 potential. All in, it's a huge sign that Sears could be hanging "going out-of-business" signs in many more stores in 2018. Sears stock tanked almost 6% on Tuesday as the plans were likely leaked (this stuff is always leaked) -- it would be shocking if the stock doesn't dive again Wednesday. Here is the reality on Sears as we look toward 2018: The company is running out of money, customers and time. Early 2018 will likely see more stories of suppliers cutting bait with Sears over fears of not getting paid. That will send Sears off on a losing PR campaign that will attempt to reassure suppliers, while it continues to burn through cash and lose more business. More store closings will be announced. The vicious cycle will spin even harder and Sears will file for a reorganization in 2018. Ugly.
Look what Apple is doing: Unsure why nobody is talking about this, but they should be: Over the course of one week mighty Apple (AAPL) - Get Report has spent a reported $400 million to acquire music tech company Shazam, while Wednesday brings news that Apple has invested $390 million in laser chipmaker Finisar (FNSR) - Get Report . In effect, Apple has signaled a few things to the market. First, it will need help to engineer the next groundbreaking product. This doesn't mean Apple is done innovating, it means Apple realizes that to stay ahead of strengthening rivals it must use its biggest advantage -- its balance sheet. Can't wait until Apple buys Salesforce (CRM) - Get Report to take on Microsoft (MSFT) - Get Report and Amazon (AMZN) - Get Report in the cloud. Another aspect is that tech valuations may not yet be frothy despite a year of big gains for FAANG (Facebook (FB) - Get Report , Apple, Amazon, Netflix (NFLX) - Get Report and Alphabet (GOOGL) - Get Report ) and various robust valuations on tech IPOs. From a pure investing standpoint, these are favorable signals. Thanks Apple! Surely, Apple investor Warren Buffett is happy about all of these things. 
To receive the FREE "Morning Jolt" daily newsletter, click here.
Around the horn, because it's hump day: Here are some rapid fire thoughts on stocks, markets and whatever. After dropping over 20% from mid-September to early November and going sideways for about a month afterward, Tesla (TSLA) - Get Report has risen over 10% since Dec. 5 pointed out TheStreet's Eric Jhonsa. This may be why Tesla bulls are back. With all due respect to the Nvidia (NVDA) - Get Report bitcoin tie-in, the graphics chipmaker continues to prove it's way more than just a bitcoin play. Nvidia said Wednesday it's teaming up with heavy equipment maker Komatsu to create artificial intelligence construction fields. All about worker safety ... and fewer health-related lawsuits.
What's Hot
Bitcoin, Naturally
When a reality TV star talks about people buying homes in bitcoin, it's time to move to cash and vacate to Bermuda.
Apple, Microsoft, Alphabet, Nvidia and Facebook are holdings in Jim Cramer'sAction Alerts PLUS Charitable Trust Portfolio. Want to be alerted before Cramer buys or sells these stocks? Learn more now.]
More of What's Trending on TheStreet: