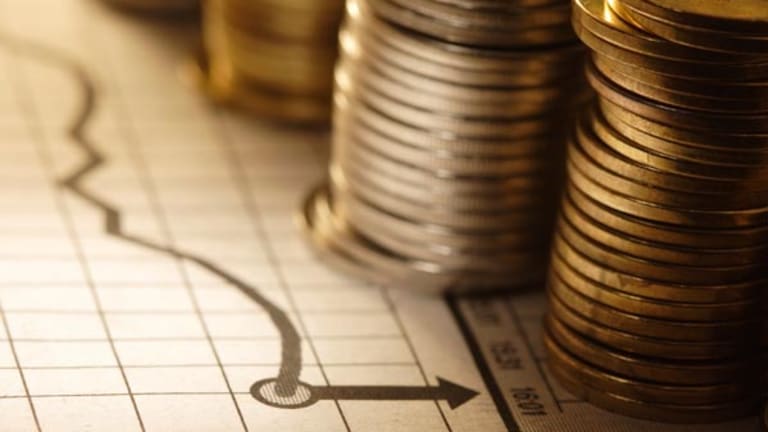 Stock Upgrades, Downgrades From TheStreet.com Ratings
Celanese upgraded; 1-800-Flowers, IHOP and USG all downgraded; coverage initiated on Western Union.
Each weekday, TheStreet.com Ratings updates its ratings on the stocks it covers. The proprietary ratings model projects a stock's total return potential over a 12-month period, including both price appreciation and dividends. Buy, hold or sell ratings designate how the Ratings group expects these stocks to perform against a general benchmark of the equities market and interest rates.
While the ratings model is quantitative, it uses both subjective and objective elements. For instance, subjective elements include expected equities market returns, future interest rates, implied industry outlook and company earnings forecasts. Objective elements include volatility of past operating revenue, financial strength and company cash flows.
Gift retailer
1-800-Flowers.com
(FLWS) - Get Free Report
has been downgraded to hold. The company has an impressive record of growth in revenue and earnings per share. The performance of its stock has been solid. However, cash flow from its operations has been weak overall. 1-800-Flowers posted a narrower first-quarter loss of $5.8 million, or 9 cents a share, compared with $7.4 million, or 11 cents a share, a year ago. Revenue increased 6% to $145.8 million. The company has demonstrated a pattern of improving EPS growth over the past two years and this trend should continue. Net operating cash flow has declined 2.75% from the year ago. 1-800-Flowers had been rated buy since August.
IHOP
undefined
, which operates a family restaurant chain, has been downgraded to hold. Although the company enjoys revenue growth, reasonable valuation levels and a solid stock price performance, it has also been marked by deteriorating net income, generally poor debt management and disappointing return on equity. The company recently reported a third-quarter loss of $11.6 million, or 69 cents a share, compared with earnings of $11.3 million, or 62 cents a share, a year ago. The results include expenses related to the company's acquisition of
Applebee's
(APPB)
. Revenue increased 4% to $91.4 million. IHOP had been rated buy since October 2005.
TheStreet.com Ratings has initiated coverage with a sell rating on
Western Union
(WU) - Get Free Report
, which provides money transfer and bill payment services. Among the troubled areas the company is facing, one of the most important has been unimpressive growth in net income. Western Union recently reported that third-quarter income fell 16.2% from a year ago to $216.3 million, or 28 cents a share, below the IT Services industry average. Revenue rose 10% to $1.26 billion. Regardless of the rise in share value over the previous year, TheStreet.com Ratings believes that the risks involved in investing in this stock do not compensate for any future upside potential. Western Union had been rated buy since October 2005.
USG
(USG)
, which makes building materials, has been downgraded to sell. The company's weaknesses can be seen in multiple areas, such as its unimpressive increase in net income, poor profit margins, generally disappointing historical stock performance and feeble EPS growth. USG recently saw third-quarter earnings sink 95% to $7 million, or 7 cents a share. This company has reported somewhat volatile earnings recently and it is likely to report a decline in earnings in the coming year. Sales sank 10% to $1.34 billion. The company's stock's price has tumbled 26.7% over the last year, and while this makes it cheaper than most other stocks in its industry, it is still not a good buy right now. USG had been rated hold since April.
Celanese
(CE) - Get Free Report
, which produces and sells industrial chemicals, has been upgraded to buy. The company's strengths can be seen in multiple areas, such as growth in revenue and EPS, increases in net income, a solid stock price performance and notable return on equity. These factors should outweigh the company's low profit margins. Third-quarter income increased 19% over a year ago to $126 million, or 76 cents a share. Revenue increased 7% to $1.57 billion. Celanese's stock has surged 106.27% over the past year. The stock's sharp rise over the last year has driven it to a level that is relatively expensive compared to the rest of its industry, but TheStreet.com Ratings believes the company's other strengths justify these higher prices. Celanese had been rated hold since August.
Additional ratings changes are listed below.