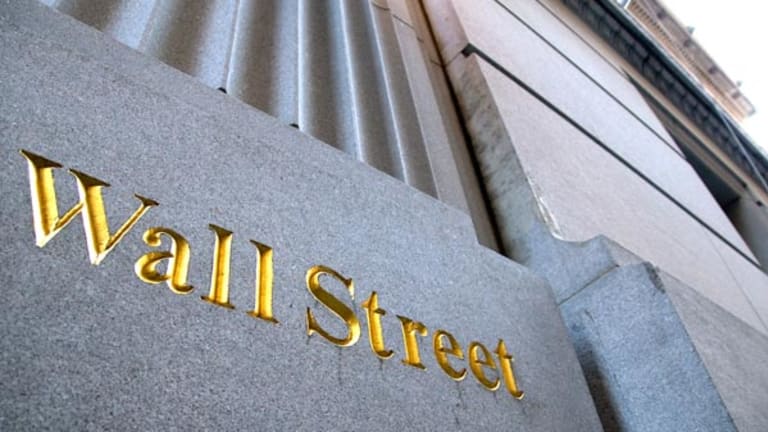 Stock Upgrades, Downgrades From TheStreet.com Ratings
Ceridian, Nuveen, King Pharmaceuticals and ASE Test all downgraded; ACCO Brands upgraded.
Each weekday, TheStreet.com Ratings updates its ratings on the stocks it covers. The proprietary ratings model projects a stock's total return potential over a 12-month period, including both price appreciation and dividends. Buy, hold or sell ratings designate how the Ratings group expects these stocks to perform against a general benchmark of the equities market and interest rates.
While the ratings model is quantitative, it uses both subjective and objective elements. For instance, subjective elements include expected equities market returns, future interest rates, implied industry outlook and company earnings forecasts. Objective elements include volatility of past operating revenue, financial strength and company cash flows.
Ceridian
(CEN) - Get Free Report
provides information services to the human resource, transportation and retail markets in the U.S., Canada and the U.K. It has been downgraded to a hold from a buy as TheStreet.com Ratings expect limited upside potential in light of its recent agreement to be acquired by private equity firm Thomas H. Lee Partners and Fidelity National Financial.
Ongoing housing turmoil is having an adverse impact on the job market, as demonstrated by the fact that the U.S. sustained its first net decline in jobs in four years in August. Decreased employment levels could adversely impact Ceridian's human resource solutions business, which accounts for 63% of its total revenue. In addition, the company caters to various government agencies and any significant changes or a decline in contracts could have an unfavorable impact on its business. Ceridian had been rated a buy since September 2005.
Nuveen Investments
undefined
provides asset management and related research for affluent, high-net-worth individuals and institutional investors. The company has been downgraded to a hold from a buy. The company has consistently increased its assets-under-management, which grew 15.2% to $171.60 billion in the second quarter compared with the same period last year. However, a pending buyout limits the stock's upside potential.
In June, Nuveen's board agreed to an all-cash buyout offer from private equity group Madison Dearborn Partners. The company's stockholders will receive $65.00 per share in cash, a premium of 20% over the stock's closing price on June 19, and a 26% premium to the 90-day average closing price of $51.56. This acquisition is subject to shareholder and regulatory approvals and is expected to be completed by the end of fiscal year 2007. Nuveen had been rated a buy since September 2005.
King Pharmaceuticals
(KG)
makes prescription pharmaceutical products, primarily cardiovascular/metabolic, neuroscience and hospital/acute care products. It has been downgraded to a hold from a buy. The company's strengths include revenue growth of 8.6% in the second quarter compared with the same period last year, outpacing the industry average of 6.7%. Its debt-to-equity ratio of 0.16 is lower than that of the industry average, implying that there has been very successful management of debt.
However, the company has reported somewhat volatile earnings recently, and EPS declined by 43.5% in the second quarter compared with the same period last year. Net operating cash flow decreased 17.83% to $144.64 million over the same time frame, and its stock price has dipped by 28.54% in the last 12 months. King Pharmaceuticals had been rated a buy since May 2007.
ACCO Brands
undefined
designs, manufactures and markets branded office products. It has been upgraded to a hold from a sale. The company's net income swung to a profit of $4.5 million in the second quarter from a loss of $9.80 million in the same period last year.
The company's revenue increased by 0.5% over the same time frame, although that trailed the industry average of 8.4%. As a counter to these strengths, TheStreet.com Ratings find weaknesses including generally poor debt management, weak operating cash flow and poor profit margins. ACCO had been rated a sell since coverage was initiated in September 2006.
ASE Test Limited
undefined
provides semiconductor testing services. It has been downgraded to a hold from a buy.
ASE Inc.
(ASX) - Get Free Report
, the majority shareholder of ASE Test, recently agreed to acquire the remaining shares of ASE Test, which ASE Inc. does not own directly or indirectly. As per the agreement, ASE Inc. would pay $14.78 in cash for each share of ASTSF, and since the former holds a 51% stake in the latter, shareholder approval for the acquisition appears likely.
ASE Test's stock price has already reached the offer level, which will most likely limit the upside potential of the stock. ASE Test Limited had been rated a buy since August 2006.
Additional ratings changes are listed below.