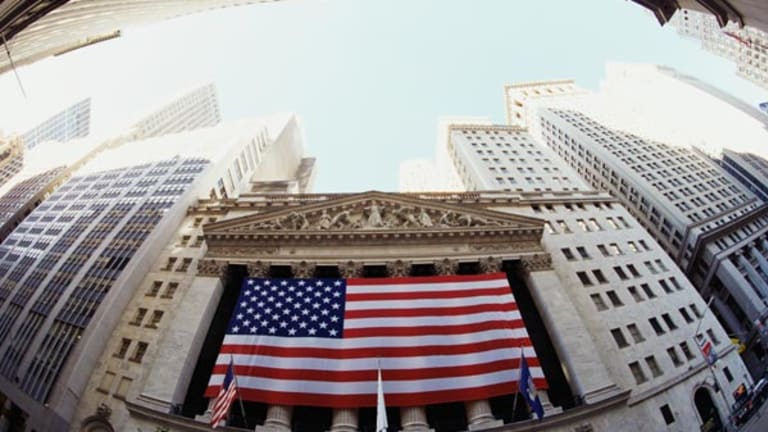 Stock Upgrades, Downgrades from TheStreet.com Ratings
Fairfax Financial upgraded; bebe. Thomson and Jamba downgraded; rating initiated on InnerWorkings.
Each weekday, TheStreet.com Ratings updates its ratings on the stocks it covers. The proprietary ratings model projects a stock's total return potential over a 12-month period, including both price appreciation and dividends. Buy, hold or sell ratings designate how the Ratings group expects these stocks to perform against a general benchmark of the equities market and interest rates.
While the ratings model is quantitative, it uses both subjective and objective elements. For instance, subjective elements include expected equities market returns, future interest rates, implied industry outlook and company earnings forecasts. Objective elements include volatility of past operating revenue, financial strength and company cash flows.
Women's clothing retailer
bebe stores
(BEBE)
has been downgraded to a hold. While the company has enjoyed revenue growth and expanding profit margins, net income growth has been unimpressive and both the stock price performance and return on equity have been disappointing. bebe stores recently said fiscal year fourth-quarter income slipped 10% to $19.7 million, or 21 cents a share. Sales climbed 7% to $162.7 million, higher than the industry average of 5.8%. Same-store sales, or sales at stores open at least a year, fell 5.7% for the quarter. The company's current return on equity has slightly decreased from the same quarter one year prior. bebe had been rated a buy since January.
Thomson
( TOC), an information company, has been downgraded to a hold. The company has an impressive record of EPS growth, and revenue and net income have also been increasing. However, operating cash flow has been weak and profit margins have been poor. Thomson recently said second-quarter profit more than doubled over a year ago to $377 million, or 58 cents a share, significantly exceeding that of the media industry. Sales totaled $1.81 billion, up from $1.63 billion a year ago, but came in below the industry average of 14.4%. Shares have already risen in the past year, but TheStreet.com Ratings believes there is currently no conclusive evidence that warrants the purchase or sale of this stock. Thomson had been rated a buy since September 2005.
Jamba
(JMBA) - Get Jamba, Inc. Report
, which operates as a retailer of blended-to-order fruit smoothies through its subsidiary Jamba Juice Company, has been downgraded to a sell. The company's weaknesses can be seen in several areas, including its generally disappointing stock performance, poor profit margins and feeble EPS growth.
Last month Jamba said second-quarter net income plummeted 93% from a year ago to $2.3 million, or 4 cents a share. Revenue climbed 14% to $89.6 million and same-store sales fell 3.5%. Gross profit margin is rather low at 22.30%, but it has increased significantly from the same period last year. Despite the mixed results of the gross profit margin, Jamba's net profit margin of 2.60% compares favorably to the industry average. Jamba was initiated with a hold rating in April.
Fairfax Financial Holdings
( FFH), an insurance company, has been upgraded to a buy. The company maintains a largely solid financial position, with solid stock price performance and notable return on equity. This is expected to outweigh Fairfax Financial's subpar growth in net income.
Fairfax Financial's share price has jumped 76.7% over the past year, exceeding the broader market. EPS declined by 26.5% from a year ago in the most recent quarter. This company has not demonstrated a clear trend in earnings over the past two years, making it difficult to accurately predict earnings for the coming year. Revenue fell by 13.7% from a year ago. Fairfax Financial had been rated a hold since May 2006.
InnerWorkings
(INWK) - Get InnerWorkings, Inc. Report
, which provides print procurement products, has been initiated with a sell rating due to weaknesses in several areas, such as its premium valuation and poor profit margins. The company's gross profit margin of 25.6%, while up from a year ago, is nevertheless lower than desirable. Its net profit margin of 5.7% trails the industry average. InnerWorkings' return on equity is also significantly below that of the industry average.
The company reported significant earnings per share improvement in the most recent quarter, with second-quarter earnings of 8 cents a share, up from 4 cents a share a year ago.
Additional ratings changes are listed below.