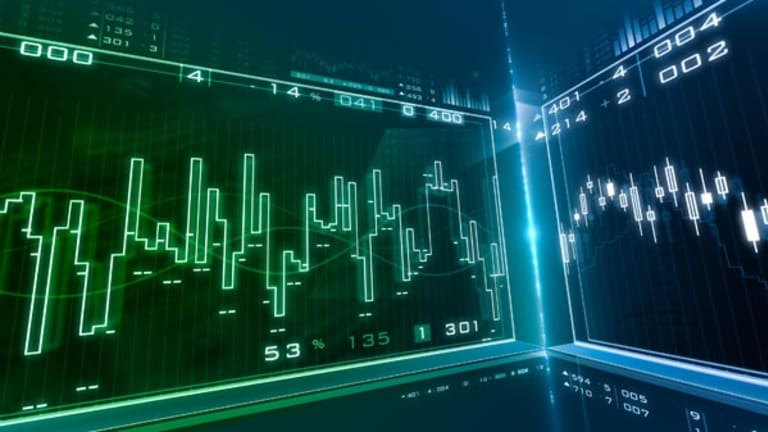 Stock Upgrades, Downgrades From TheStreet.com Ratings
Carrizo, Lan Airlines and Albany Molecular upgraded; Crucell and Exide Technologies downgraded.
Each weekday, TheStreet.com Ratings updates its ratings on the stocks it covers. The proprietary ratings model projects a stock's total return potential over a 12-month period, including both price appreciation and dividends. Buy, hold or sell ratings designate how the Ratings group expects these stocks to perform against a general benchmark of the equities market and interest rates.
While the ratings model is quantitative, it uses both subjective and objective elements. For instance, subjective elements include expected equities market returns, future interest rates, implied industry outlook and company earnings forecasts. Objective elements include volatility of past operating revenue, financial strength and company cash flows.
Carrizo Oil & Gas
(CRZO) - Get Free Report
, an energy company, has been upgraded to buy. The company has experienced growth in revenue and earnings per share, as well as expanding profit margins, good cash flow from operations, and an increase in net income. TheStreet.com Ratings believes these strengths should outweigh Carrizo's generally poor debt management.
Last month, Carrizo said second-quarter income more than tripled from a year earlier to $8.1 million, or 31 cents a share, while revenue doubled to $32.9 million. Excluding items, the company earned $6.2 million, or 23 cents a share. Wall Street expected a profit of 20 cents a share on revenue of $31.9 million. Carrizo Oil & Gas had been rated hold since June.
Crucell N.V.
( CRXL), a biopharmaceutical company, has been downgraded to sell. Among the negative factors leading to the downgrade was the generally disappointing performance of the company's stock. Crucell's net loss narrowed in the second quarter over the year-earlier period, but still underperformed the biotechnology industry average.
Year-over-year revenue growth of 82% exceeded the industry average of 12.8%. Excluding the acquisitions of SBL and BPC US, Crucell's revenue grew 42%, mainly driven by the introduction of Quinvaxem and increased sales of travel vaccines. Crucell N.V. had been rated hold since September 2006.
Chilean air carrier
Lan Airlines S.A.
undefined
has been upgraded to hold. The company has shown impressive growth in net income and earnings per share and its stock price performance has been solid. However, the company's profit margins have been poor overall. It has demonstrated a pattern of positive earnings-per-share growth over the past two years and this trend is expected to continue.
In July, the company said second-quarter net income had increased 159% from a year ago to $42.6 million. The year-ago quarter included a one-time severance charge. Revenue climbed 11.5% to $769.6 million. Passenger revenue was up, driven by a 29.7% increase in traffic, but the impact on earnings was partly offset by an 8.5% decrease in yield, or the amount of revenue an airline collects for every mile a passenger travels. Lan Airlines had been rated sell since June.
Albany Molecular Research
(AMRI)
, a drug discovery and development company, has been upgraded to buy. The company enjoys a largely solid financial position with reasonable debt levels, compelling growth in net income and revenue, expanding profit margins and good cash flow from operations. While the company may harbor some minor weaknesses, they are not expected to have a significant impact on results.
Albany Molecular Research recently said that second-quarter revenue increased 8% to $49.4 million. The company reported income of $4.6 million, or 14 cents a share, compared with a net loss of $353,000, or a penny a share a year ago. Excluding a charge of $2.2 million, or 7 cents a share, adjusted net income in the second quarter of 2006 was $1.9 million, or 6 cents a share. The company had been rated sell since May.
Exide Technologies
(XIDE)
, which makes lead acid batteries, has been downgraded to sell. The company's weaknesses include its generally weak debt management, poor profit margins and weak operating cash flow. In August, Exide reported a fiscal first-quarter net loss of $35.7 million, or 59 cents a share, compared with a net loss of $37.9 million or $1.48 a share, a year ago.
The most recent quarter included a nonrecurring, after-tax loss on the early extinguishment of debt of $21.3 million, or 35 cents a share. Consolidated net sales for the quarter increased 11.6% to $762.4 million. Exide's debt-to-equity ratio is very high at 2.50 and currently higher than the industry average. Gross profit margin is rather low at 19% and has decreased from a year ago. Exide Technologies has been rated hold since April.
Additional ratings changes are listed below.