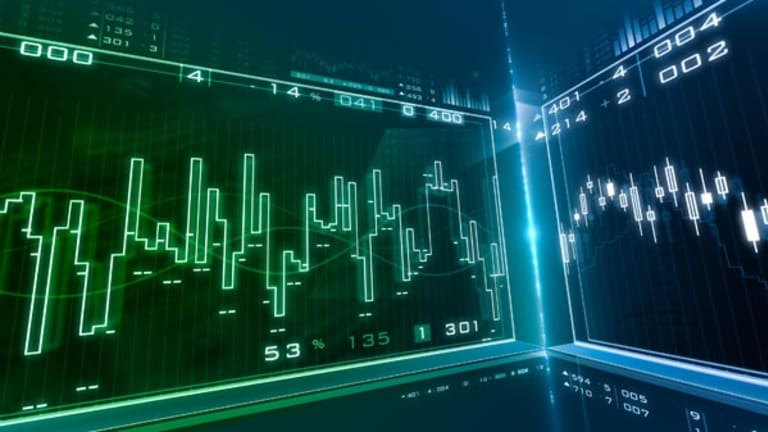 Stock Upgrades, Downgrades From TheStreet.com Ratings
Brooke, Vocus are upgraded; APAC, Newport and Stein Mart downgraded.
Each weekday, TheStreet.com Ratings updates its ratings on the stocks it covers. The proprietary ratings model projects a stock's total return potential over a 12-month period, including both price appreciation and dividends. Buy, hold or sell ratings designate how the Ratings group expects these stocks to perform against a general benchmark of the equities market and interest rates.
While the ratings model is quantitative, it uses both subjective and objective elements. For instance, subjective elements include expected equities market returns, future interest rates, implied industry outlook and company earnings forecasts. Objective elements include volatility of past operating revenue, financial strength and company cash flows.
APAC Customer Services
(APAC)
has been downgraded to sell from hold. The company provides customer care services to businesses in various industries, including health care, communications and publishing. APAC's net operating cash flow has decreased significantly over the past fiscal year. TheStreet.com Ratings also considers the company's 18.2% gross profit margin to be rather low. APAC had been rated a hold since May 2007.
High-tech manufacturer
Newport
(NEWP)
has been downgraded to hold from buy. The company makes lasers and photonics for use in scientific research, life sciences, aerospace and defense. The company's earnings fell 13.3% in the first quarter of fiscal 2007 compared with the year-earlier period. Newport's debt-to-equity ratio is higher than the industry average. The company's stock price has fallen 8.7% in the past 12 months. Newport had been rated a hold since October 2006.
Fashion retailer
Stein Mart
(SMRT)
has been downgraded to a hold from a buy. The company's return on equity is currently just 12.7%, less than half the industry average of 29.6%. Net operating cash flow fell nearly $3.1 million in the most recent quarter compared with the same quarter a year ago. Stein Mart's stock price has tumbled 15.5% in the past 12 months. SMRT had been rated a hold since April 2007.
Insurance broker
Brooke
undefined
has been upgraded to a buy from a hold. The company's strengths can be seen in multiple areas, such as its robust revenue growth, compelling rise in net income, good cash flow from operations and growth in earnings per share. Brooke's stock price has shot up 21.3% in the past year, and TheStreet.com Ratings believes it still has more upside potential. BXXX had been rated a hold since April 2007.
Vocus
(VOCS)
has been upgraded to hold from sell. The company provides software for public relations management. The company's revenue was up 52.5% in the first quarter of fiscal 2007 compared with the year-earlier period. Vocus has a debt-to-equity ratio of just 0.01 and seems to have the ability to avoid short-term cash problems. VOCS had been rated a sell since January 2007.
Some recent rating changes are highlighted below.