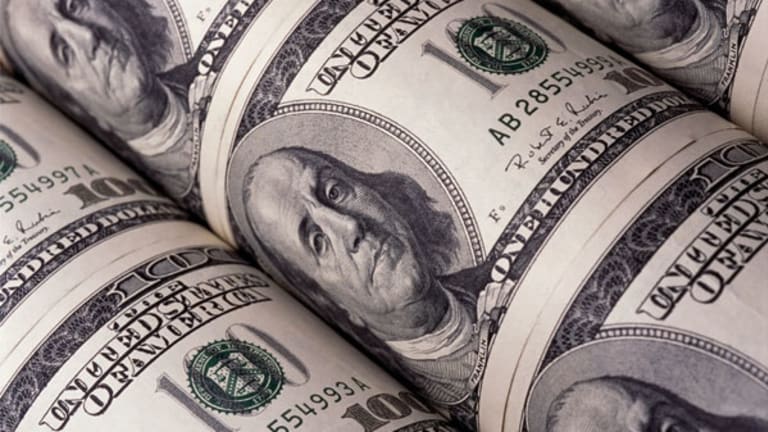 Publish date:
Stock Market Today - Greece Talks Break Down, Collateral Damage Spreads
Also: Puerto Rico adds to the toxic mix for the markets as its governor said it cannot pay its debt worth about $75 billion.
Also: Puerto Rico adds to the toxic mix for the markets as its governor said it cannot pay its debt worth about $75 billion.
NEW YORK ( TheStreet) -- Good grief Greece!
Greek banks are closed (until July 6) and cash machines have been unplugged (although as of tomorrow withdrawals will be limited to 60 euros a day) as talks between Greece and its creditors have broken down and the country appears to be heading over the cliff. Greece owed the International Monetary Fund 1.6 billion euros ($1.8 billion) by the end of June. The country will go into default if it doesn't make these payments and that would then begin the path of the country's exit from the euro. A surprise? Not really...
Obviously, the tape overseas is a sea of red and U.S. equity futures are looking to open over 1% lower.
The collateral damage is spreading to Spain, Portugal, and Italy where their cost of debt is moving higher in sympathy.
Oh, and the Shanghai Composite continues to implode, down 3.3% today and now 20% below its June 12 high.
Today's earnings calendar is light and Apollo Education (APOL) is set to report this afternoon.
Today's economic calendar is also light:
Pending Home Sales Month over Month (10:00 a.m.): 1.0% expected
Dallas Fed Manufacturing Activity (10:30 a.m.): -16.0% expected
Happy trading (and buckle up)!
Greece imposed capital controls to prevent capital flight on Monday, sending European stock markets sharply lower in the morning. Banks are expected to be closed all week, and there is a daily 60 euro ($66) limit on cash withdrawals from cash machines, which will reopen on Tuesday. Foreign tourists can withdraw as much as their banks in their respective countries allow. The euro weakened by nearly 2% to the dollar in morning trading in Asia.
Puerto Rico added to the toxic mix for the markets, when its governor stated that it cannot pay its debt worth around $75 billion. Hedge funds will heavily influence market activity on Monday, Jim Cramer writes.
Italy, Portugal and Spain saw their 10-year bond yields rising sharply after the Greek decision over the weekend to call a referendum on the eurozone bailout and following the imposition of capital controls. This was the first major sign of contagion from Greece to the rest of the periphery eurozone countries since the 2012 "whatever it takes" statement by European Central Bank head Mario Draghi.
The People's Bank of China (PBOC) cut its benchmark interest rate by a quarter of a percentage point and the reserve requirement ratio (RRR) by half a percentage point over the weekend, but the Shanghai Composite index still fell by more than 3% on Monday.
New York's banking regulator, the Department of Financial Services, is investigating suspected manipulation of U.S. interest rate swaps, the Financial Times reports. On Friday, the German regulator, BaFin, said that Deutsche Bank (DB) had been involved in the Isdafix benchmark manipulation scandal. Barclays (BCS) was fined $115 million by the Commodity Futures Trading Commission last month for trying to manipulate the benchmark.