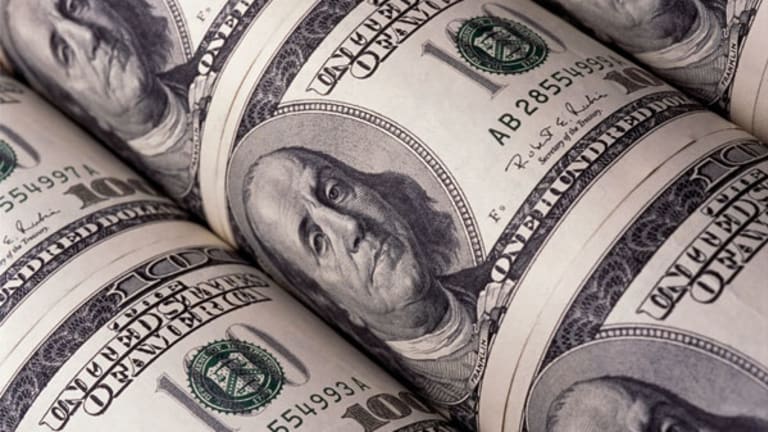 Stock Market Today - Futures, Oil Gain Following Three-Day Weekend
Yahoo! shares were gaining pre-market following reports that Microsoft was meeting with potential investors interested in buying the tech and media company.
NEW YORK (TheStreet) -- U.S. futures were rising Monday morning following the three-day weekend, with the S&P 500, Nasdaq and Dow Jones Industrial Average all increasing 0.2%-$0.3%.
European markets are closed Monday in observance of Easter Monday, while Asian markets closed the day mixed with the Han Seng and Shanghai Composite both ending the day in the red. The Nikkei in Japan rose 0.08% on the day.
Higher crude prices should help U.S. markets rally off the decline the indices experienced last week. Brent crude futures for May delivery were climbing $0.09 to $40.53 while West Texas Crude for May delivery was rising $0.23 to $39.69. The commodity was having a strong run up until it reached resistance in the $41-per-barrel area.
On Friday, the U.S. Commerce Department updated its fourth-quarter gross domestic product data, showing that the economic indicator rose at an annualized rate of 1.4% vs. the 1% pace that was originally reported. Relatively strong consumer spending helped bolster economic growth during the holiday season.
In entertainment news, the latest superhero film offering from Time Warner (TWX) movie studio Warner Bros., "Batman v Superman: Dawn of Justice", had a historically strong opening weekend, pulling in $170.1 million at the box office. The film had the best March opening ever and ranked as the sixth-best opening box office weekend of all time.
In political news, Bernie Sanders also had a strong weekend, sweeping Democratic primaries in Hawaii, Alaska, and Washington State on Saturday.
The Occulus Rift's virtual reality headset is slated to go on sale today. The Facebook(FB)-owned company already sold out pre-orders for the $599 edition of the headset. (Facebook is a holding of Action Alerts PLUS.)
Yahoo! (YHOO) shares were gaining premarket following a Reuters story over the weekend saying that Microsoft (MSFT) executives were meeting with potential investors interested in buying the tech and media company. Microsoft has had a long-standing partnership with Yahoo! and is looking to bolster the troubled company, according toReuters.
Acadia Pharmaceuticals (ACAD) was climbing premarket after Food and Drug Administration staff members said that the company's Parkinson's disease treatment was effective in treating the psychosis associated with the degenerative neural disease.
Finally, the Barron's cover story this weekend focused on a spike in prices in luxury second homes, and the hottest markets to buy $1 million-plus single-family houses.
"The top spots on our list this year go to Austin, Texas, where a softening luxury housing market offers a buying opportunity; Lake Geneva, Wis., where a long-moribund market suddenly turned lively; and Park City, Utah, where a major investment by Vail Resorts is likely to take this ski and film retreat to new heights in the coming years," wrote contributors Richard C. Morais and David Schutt.
"In contrast, Palm Beach, Fla., and Hanalei, Hawaii, bring up the bottom of our list. Palm Beach is overheated after another 20% median price increase, to $3.79 million. And Hanalei-which we ranked first last year, arguing that a 4.2% median-price drop offered a rare opportunity to find a dream second home-responded rather too enthusiastically to our advice. In 2015, Hanalei's median price jumped 102%, to $2.92 million," Morais and Schutt wrote.