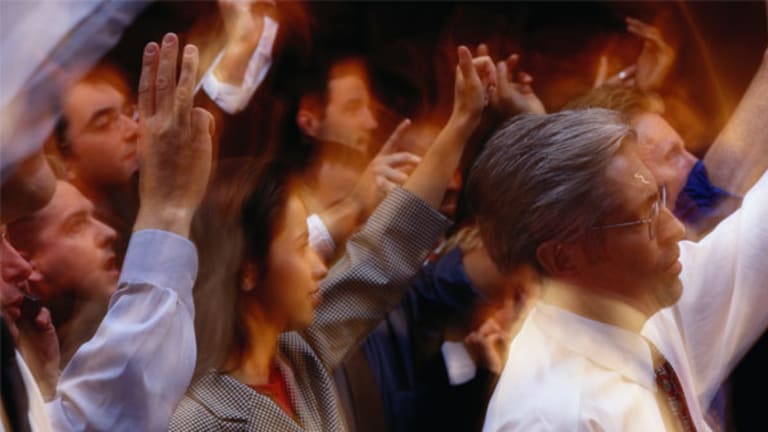 Stock Market Today - Deutsche Bank Cutting 35,000 Jobs, Leaving 10 Countries
Also: Chinese PM Li Keqiang said the country needs 6.53% growth over the next five years to be a 'moderately prosperous' economy. Shell profit slides, takes $8 billion hit.
NEW YORK (TheStreet) -- Deutsche Bank (DB) is to cut 9,000 jobs and exit 10 countries in a deep overhaul of its business, the Financial Times writes. The German lender also plans to cut the number of consultants advising it by 6,000 and will shed another 15,000 staff with the sale of its Postbank subsidiary. A Wall Street Journal report put the total number of job cuts at 35,000. Deutsche Bank posted a loss of 6 billion euros ($6.54 billion) in the third quarter, less than the 6.2 billion euros it had flagged earlier but still much higher than the 92 million euros loss in the same period last year.