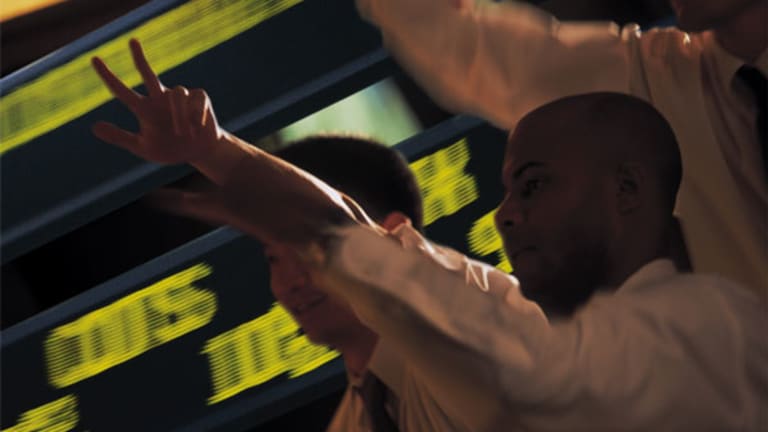 Stock Market Today - Clock Ticking on Greece
Talks between Greece, European creditors resumed in Brussels, outcome uncertain. Vivendi became the biggest shareholder in Telecom Italia, increasing stake to 15%. Molycorp officially filed for Chapter 11.
NEW YORK ( TheStreet) -- U.S. equity index futures looked stronger this morning, along with the price of crude oil and the dollar.
LAST CHANCE! That's what Greece's creditors say today, as the last day of the emergency summit is underway and both sides seem still far apart. The creditors have planned to propose their own final deal for Greece to decide whether to take it or leave it. Greece is due to repay the International Monetary Fund 1.6 billion euros ($1.8 billion) in debt by Tuesday. The clock is ticking and Greece looks to be playing with fire.
It's the end of the world as we know it for Molycorp (MCP) shareholders as the company officially filed for Chapter 11 bankruptcy protection. This marks an ignominious fall from grace from the company's $6 billion market cap valuation back in 2011.
Notable earnings reports today include the former Growth Seeker holding Methode Electronics (MEI), Commercial Metals (CMC), Accenture (ACN), Barnes & Noble (BKS), Micron Technology (MU), Synnex (SNX), and Nike (NKE).
At 8:30 a.m. we get the Personal Income report for May, with consensus at 0.5%, and the initial jobless claims, with estimates at 273,000.
At 9:45 a.m. the preliminary June Markit U.S. Composite PMI report is released, as well as the June 21 Bloomberg Consumer Comfort report.
At 10:30 a.m. we see the EIA natural-gas storage change and at 11 a.m. the Kansas City Fed Manufacturing Activity report for June will be released, with estimates calling for -9.
Happy trading!