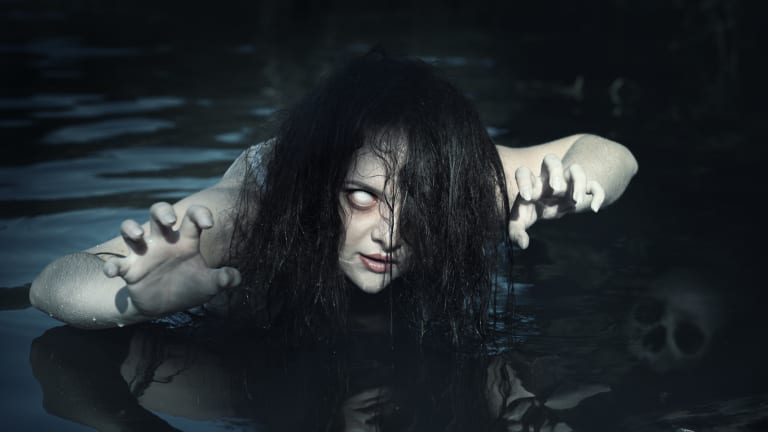 Global Stock Markets Have Lost Their Minds and It's Becoming Pretty Disturbing
Global stock markets have morphed into unstoppable beasts of epic proportions. Investors are ignoring any form of risk in the attempt to chase performance and make a ton of money.
If you'd like to receive the daily "Morning Jolt" newsletter, please register here.
Investors have lost their darn minds. 
How else could a rational person interpret things right now? We awake to another morning of global stock market records despite a host of valid concerns, such as the rising possibility the U.S. blows away North Korea this year and the Federal Reserve being just days away from reaffirming its balance sheet unwind intentions. Just look at these bullet points on the market that all talking heads will be using Monday:
The Stoxx Europe 600 reached its highest level since Aug. 8 on Monday, Sept. 18, with the rally being rather emphatic. Within the index, 18 out of 19 sectors advanced with 524 Stoxx 600 components gaining vs. 61 declining. That's hot, baby.
The MSCI Asia Pacific ex-Japan Index added 1% to trade close to its highest level since December 2007. Yes, you read that right -- the highest since the easy money-making old days in 2007.
All of this euphoria has led to this disturbing tidbit: The Fear & Greed Index, as compiled by CNN Money using several market indicators, has crossed into "Extreme Greed" territory. While yours truly is no rocket scientist like Tesla Inc.'s TSLA Elon Musk, common sense says stocks are gearing up for a fiery 10% pullback sometime before year end. It's probable that the shift in Fed policy, coupled with further inaction by the Trump administration, will be the fire-starters. Happy Monday! 
What's Smoking Hot
Sorry, Disney
Walt Disney Co.  (DIS) CEO Bob Iger probably cringed while watching the Emmy's on Sunday night. The winners go a long way to explaining the sea change in media that is increasingly tripping up Disney (and probably explains why they are starting their own Netflix rival). 
Hulu LLC's "The Handmaid's Tale" won the top prize at Sunday's Emmy Awards indicating a turning point for streaming services, as TheStreet's Lisa Botter reported. 
"The Handmaid's Tale," the adaptation of Margaret Atwood's classic dystopian novel, took home five awards including Best Drama Series, Best Actress in a Dramatic series for Elisabeth Moss and Best Supporting Actress for Ann Dowd.
Hulu's win for best dramatic series marks the first time a show produced by a streaming service has won the evening's most coveted prize. Again, sea change here people. 
Netflix Inc.  (NFLX) took home the award for outstanding supporting actor in a drama series for John Lithgow's portrayal of Winston Churchill in "The Crown." The streaming service also won the Emmy for best writing in a comedy series, with Aziz Ansari and Lena Waithe picking up the statue for "Master of None."
Netflix also picked up the award for writing for a limited series, movie or drama with Charlie Brooker taking home the statue for "Black Mirror: San Junipero."
Equifax's Board Is Way Too Cushy
What gives.
Rick Smith, the CEO of Equifax Inc. (EFX) , the credit reporting agency under fire for potentially exposing the private information of 143 million Americans to hackers, has benefited during his tenure from a long relationship with the majority of the company's independent directors, TheStreet's Laura Berman and Anders Keitz reported. The long relationship raises the question of whether the board was providing the right checks and balances on Smith and his executive team.
Smith has served as chairman and CEO for nearly 12 years. He's also a member of the advisory board of venture capital-backed DocuSign Inc., valued at $3 billion in its last fundraising round, according to BoardEx, a relationship mapping service of TheStreet.
Equifax's board, excluding Smith, has an average tenure of 9.2 years, above the average director tenure of 8.7 years. Seven of Equifax's 10 independent directors have exceeded that average tenure. The director with the longest tenure is Phil Humann, who's served on Equifax's board since 1992. Humann, a former CEO of SunTrust Banks Inc. , has had similarly long experience on the boards of Coca-Cola European Partners PLC and Haverty Furniture Cos. 
More of What's Trending on TheStreet: