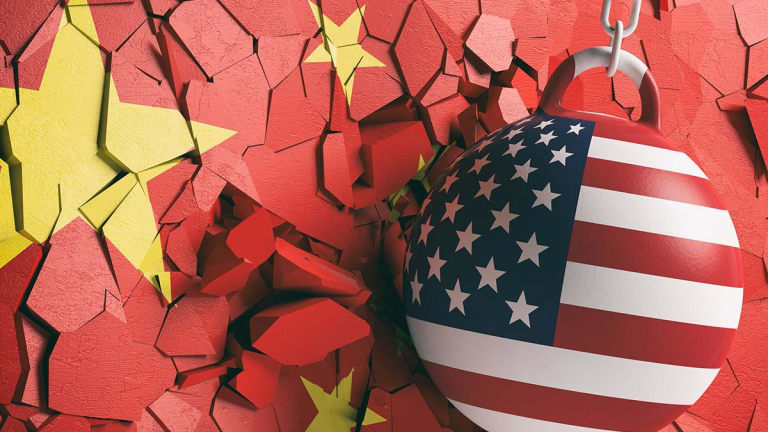 Stock Futures Slump After Report of 'No Progress' in U.S.-China Trade Talks
Deputy level discussions earlier this week failed to resolve any key issues, published report says.
Stock futures fell sharply late Wednesday after a published report said there had been 'no progress' in U.S.-China trade talks.
The South China Morning Post reported that discussions earlier this week between lower level delegations had produced no movement on key issues - forced technology transfers and state subsidies for the U.S. and a freeze on tariff increases for the Chinese.
The top-level Chinese delegation traveling to the U.S. for meetings Thursday is now slated to leave Washington one day early, according to the report.
Dow futures fell 1.07%, S&P 500 futures dropped 1.14% and Nasdaq composite futures dropped 1.45%.
Stocks closed higher in the regular session Wednesday on reports the Chinese were open to a partial deal in the trade negotiations.