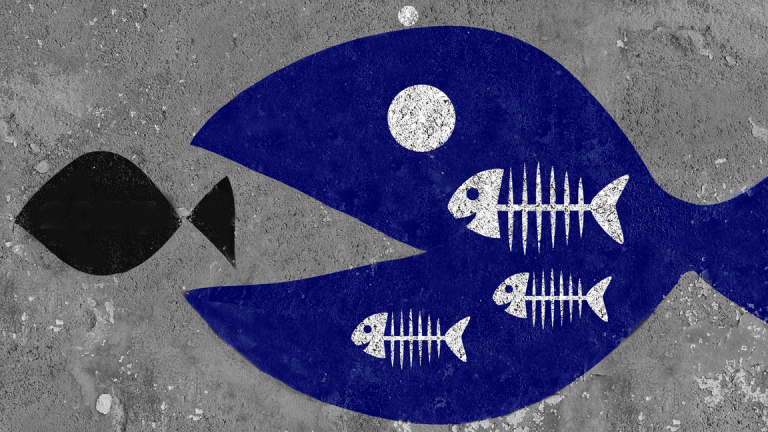 Stifel CEO: Here are 3 Sectors to Watch for More M&A Activity
The M&A market continued to be strong in the first-quarter. Despite a shakier stock market, don't expect the interest in doing deals to wane anytime soon explains Stifel Financial Group's chairman and CEO Ronald Kruszewski.
Don't expect the momentum in the M&A market to simply dry up because of a FAANG stock correction. 
Low interest rates and record amounts of cash on corporate balance sheets will likely continue to equate to a healthy deal market in 2018.
"You will see consolidation in technology, you will see consolidation in healthcare," long-time Stifel Financial Group (SF) - Get Free Report CEO Ron Kruszewski tells TheStreet. Stifel is a major player in the M&A advisory market. "The intersection of healthcare and technology is going to be a hot area going forward."
Amid the impending boom in retiring babyboomers and millennials searching for one-stop shops for their daily needs, healthcare M&A has been red-hot in 2018. Announced healthcare transactions have touched about $156 billion this year, according to Bloomberg data.
Unsurprisingly, the speculation on Walmart's (WMT) - Get Free Report big play for Humana (HUM) - Get Free Report sits at the intersection of healthcare and technology. Overall, global M&A activity tallied $1.2 trillion in value in the first-quarter, according to Thomson Reuters data. That marks the strongest showing ever to begin a year.  
Kruszewski also has one surprising sector everyone needs to keep an eye on next for deals. "Consolidation is going to occur in financials, that will be hot," Kruszewski says. "You have not seen the creation of a $50 billion [financial] organization since that occurred [$50 billion threshold for SIFIs as part of Dodd-Frank], so that will change."
Speculation has been running high the government will soon lift the threshold at which banks come in for extra regulation to more than the current $50 billion. In turn, that may free up opportunities for consolidation among mid-cap banks. 
For the best coverage on M&A, activism, corporate boards, and private equity check out TheStreet's sister publication The Deal.
Bonus Watch
Watch Kruszewski discuss the shift he is seeing in the broader market. After the drubbing the markets took on Monday, the below is a must-watch video.