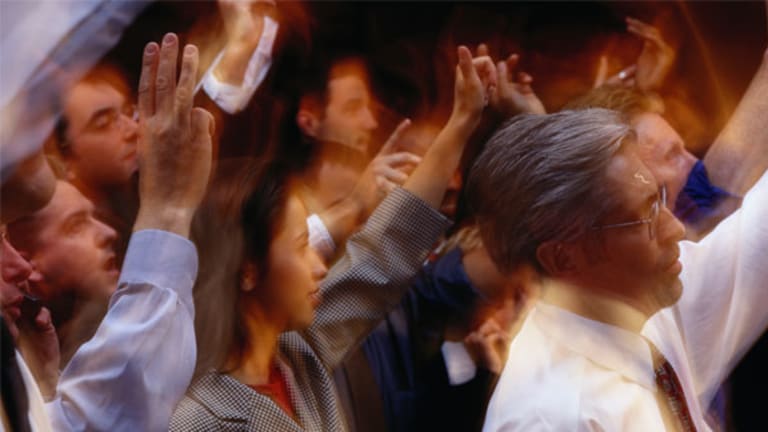 Markets are down more than 2%  as oil prices continue to slide (West Texas Intermediate is now down 5% on the week and Brent crude is down 6%), another case of Ebola was found in Texas, and the economic data disappointed on retail sales.
The 10-year bond yield is now at 1.91%, which is probably the biggest surprise of the day. In addition, the S&P 500 has now given back all of its gains on the year as sentiment continues to worsen.
We've been buying into the pullback over the last few weeks and will continue to move around our positioning, finding companies that benefit from lower interest rates and lower oil prices, that have attractive dividend yields (more competitive than bonds) and offer high-growth stories.
We've been focused on more U.S.-centric companies vs. international, but some multinationals (energy, industrials) have been hit especially hard and offer good long-term value.
Chief Investment Officer, Co-Portfolio Manager of Jim Cramer's Charitable Trust, and Director of Research at The Street. Stephanie performs all portfolio management functions which includes developing a macro outlook and market strategy, thorough analysis and careful stock selection while managing the fund in a manner that allows subscribers to follow and emulate her thoughts and actions. She also writes a weekly summary report of the portfolio, highlighting strategy, latest analysis and ranking of each stock in the fund. Stephanie promotes the product through weekly videos, both independently and with Jim Cramer, which are featured on The Street's website. As Chief Investment Officer, she oversees all premium content which includes RealMoney, RealMoney Pro, OptionsProfits as well as other premium newsletters including Breakout Stocks and Stocks Under $10. Stephanie is a CNBC contributor and regularly appears on Fast Money Halftime, Closing Bell, Squawk Box and The Kudlow Report.