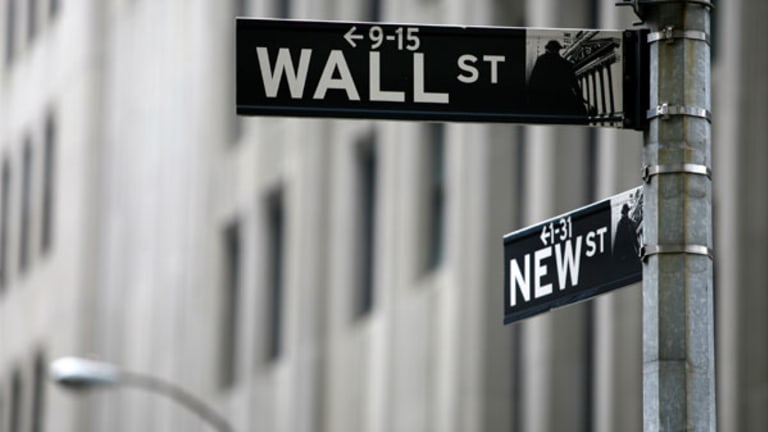 (Editor's note: This was initially sent to Action Alerts PLUS subscribers on Oct. 23.)
In this volatile market, Action Alerts PLUS will circle back to the stocks that had good earnings, but where their stock prices are down, to buy.
Dow Chemical ( (DOW) - Get Dow, Inc. Report ) beat across the board on earnings, revenues and margin. This is a candidate to add to when our restrictions are lifted. We didn't hear much to change our view following the call, but recognize that when the dollar firms, just about all of the commodity complex weakens and today is no different, with energy, chemicals and the rest of the basic materials stocks all lagging. Of course, these were the leading sectors over the past week with the market rally.
The clear highlight from DOW's report was the strength in the U.S., with sales growth of 24%, better utilization rates (upper 80%), solid pricing power (3%) and overall broad-based demand. We were pleased to see Europe's volumes up 1% in the face of the challenging macro environment and the continued momentum in the Asia/Pacific region. One cautionary comment from management was related to the oil price correction, where they noted that if prices continued to weaken that would push out some of the downstream projects in North America. But they were quick to say that the offset would likely be better global GDP growth, which would be stimulated by the lower energy prices. Also, the company highlighted tight supply/demand metrics in ethylene, which gives them even better pricing power ahead. In other words, there are offsets for them. Regardless of where oil prices go near term, we view the restructuring story as attractive and the November analyst meeting will serve as the next catalyst for shares as the company unveils more of its asset sale/restructuring story.
Other names on the short list to buy are American Express (AXP) - Get American Express Company Report , which posted a strong 3Q last week and, when compared to Capital One (COF) - Get Capital One Financial Corporation Report and Discover Financial (DFS) - Get Discover Financial Services Report , totally outperformed its peers. We like the 9% spending growth, the lower investment spending (which we believe peaked in 2Q2014) and the positive earnings leverage.
Google (GOOGL) - Get Alphabet Inc. Class A Report  is another name that we continue to like and we thought the 3Q was stronger than the company was given credit for, looking at the 20% growth and big improvement in cost per clicks. It trades at 18x forward estimates -- much cheaper than the 39x for Facebook and 156x for Twitter (TWTR) - Get Twitter, Inc. Report -- and we like it as part of our social/Internet basket.
United Technologiesundefined delivered exactly what it needed to, a clean 3Q, 5% organic growth, higher buybacks and reaffirmation of 2014-2015 guidance.
Finally, SunTrust (STI) - Get SunTrust Banks, Inc. Report was able to deliver positive operating leverage, higher Net Interest Income, strong loan growth and much lower expenses in the face of lower NIM, which was pretty impressive. We believe the company is set up well for 2015 and for the eventual turn in rates. In the meantime, the company is doing internal things to improve its earnings power and at 1.1x TBV shares are attractive.
One stock we would take some profits in today if we weren't restricted would be Facebook (FB) - Get Facebook, Inc. Class A Report just given the massive run it has had and the pretty high expectations into next week's quarter. We expect a strong 3Q with double-digit earnings and revenue growth along with margin expansion and improved monetization trends. But with the stock up 44% year to date, it's prudent to take some gains.
Action Alerts PLUS, which Link co-manages as a charitable trust, is long TWTR, FB, STI, UTX, AXP and DOW. Chief Investment Officer, Co-Portfolio Manager of Jim Cramer's Charitable Trust, and Director of Research at The Street. Stephanie performs all portfolio management functions which includes developing a macro outlook and market strategy, thorough analysis and careful stock selection while managing the fund in a manner that allows subscribers to follow and emulate her thoughts and actions. She also writes a weekly summary report of the portfolio, highlighting strategy, latest analysis and ranking of each stock in the fund. Stephanie promotes the product through weekly videos, both independently and with Jim Cramer, which are featured on The Street's website. As Chief Investment Officer, she oversees all premium content which includes RealMoney, RealMoney Pro, OptionsProfits as well as other premium newsletters including Breakout Stocks and Stocks Under $10. Stephanie is a CNBC contributor and regularly appears on Fast Money Halftime, Closing Bell, Squawk Box and The Kudlow Report.