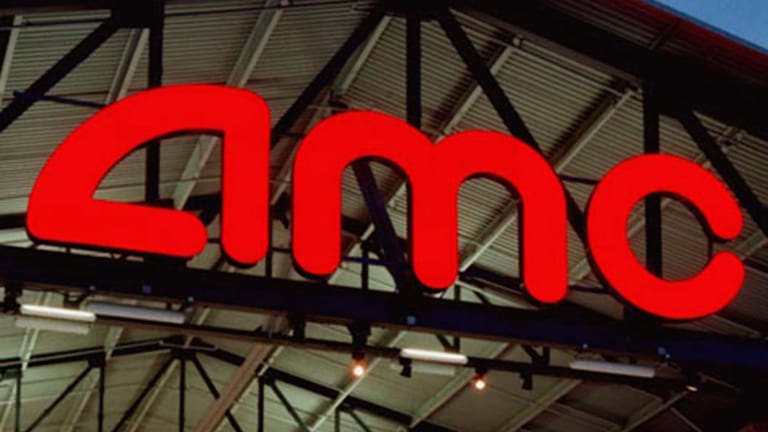 Stay Away From AMC: It May Be the Riskiest Stock Around
Be careful if trading AMC, cheap stocks are not always inexpensive.
I screen the marketplace on a regular basis, looking around the fringes for opportunity. This one struck me as perhaps a stock recently on the rise that maybe should not be. I don't know, let's take a look. I know that you've heard of AMC Entertainment (AMC) - Get AMC Entertainment Holdings Inc. Class A Report . The stock closed last night at $18.80, which is good enough for a one-month increase of 17%. The S&P 500, FYI is up 3.1% over that time.
AMC trades at 49x forward-looking earnings. It has seen book value drop by 18.7% over the past twelve months -- and for you accounting majors, now runs with a Current Ratio of just 0.68. What that means to me, sports fans, is that these guys live with the potential of running into obstacles in meeting short-to-medium-term obligations. Not that they will, but they could.
Funky Stock
The firm will report its third quarter on October 31. Expectations right now are for EPS of somewhere between $-0.40 to $0.45, down from $-0.33 for the third quarter of 2017. Revenue is projected to grow just slightly from $1.18 billion to $1.19 billion, suggesting to me some margin issues going forward.
Obviously the movie theater business lives at the intersection of both the "experiential economy" and the "stay at home economy." Both of these trends claim hold on the millennial generation. That said, there is no denying that the broader business has been in general decline. Thank Netflix
(NFLX) - Get Netflix Inc. Report
. So, why is this seemingly troubled name recently on the rise?
Subscription Economy
A third trend comes into focus. As the Movie Pass business continually evolves into something different for penny stock parent Helios and Matheson Analytics (HMNY) , both Cinemark (CNK) - Get Cinemark Holdings Inc Inc. Report  and AMC have launched subscription movie-going type clubs. The AMC program is known as Stubs A-List -- and by all reports, it has gotten off to rousing start, landing 175,000 paying customers over the first five weeks. There is one other significant positive for this name, which as the stock rises could add to the momentum. Short interest. As of August 14, a whopping 28% of the firm's 50.88 million share float was held in short positions.
Short interest is a powerful factor, and can not be underestimated. Just look at how well short interest has acted as a buoyant force for another stock bearing grotesque fundamentals.... Tesla (TSLA) - Get Tesla Inc. Report . That name continues to show resilience despite co-existing with a state of outright public ridiculousness on a regular basis.
One More Thing. Bloomberg News reported about two weeks ago that Amazon (AMZN) - Get Amazon.com Inc. Report might be interested in acquiring the smallish Landmark Theaters, a chain of 56 indie-focused theaters. Does this mean the "Death Star" might be targeting yet another industry? You never know, with Jeff Bezos. Both Amazon and Landmark have declined to comment.
Technical View
View Chart »View in New Window »
My thoughts are that though the name exhibits a year-long positive trend, the fundamentals are not there. Cheap stocks are not always inexpensive. Technically, I would think that this stock -- having already hit resistance at a 38.2% retracement of the precipitous fall experienced in 2017 -- will be see future gains as tough terrain to traverse.
I do not intend to invest in AMC. My instinct tells me that this stock is more than likely to trade at 16 before it ever trades at 21.
Author's Note: I have written enough for the get-away day of a three-day weekend. If you have made it this far, I thank you. Just be cognizant that when considering a name that I consider to be possibly overvalued at a seemingly low market price, I cam very close to writing about SNAP Inc. (SNAP) - Get Snap Inc. Class A Report . Even at a last sale of $11.08, I don't like that one. Perhaps next time.
Free White Paper: 7 Things All Investors Must Know in 2018. Start the second half off right with our free white paper on seven key things to watch this year. From how much cash to have on hand to the three reasons this bull market might die, our white paper features key takeaways from an all-star panel that TheStreet and Fisher Investments recently hosted in New York. Click here to register for your free online copy.
At the time of publication, Guilfoyle was long AMZN equity.