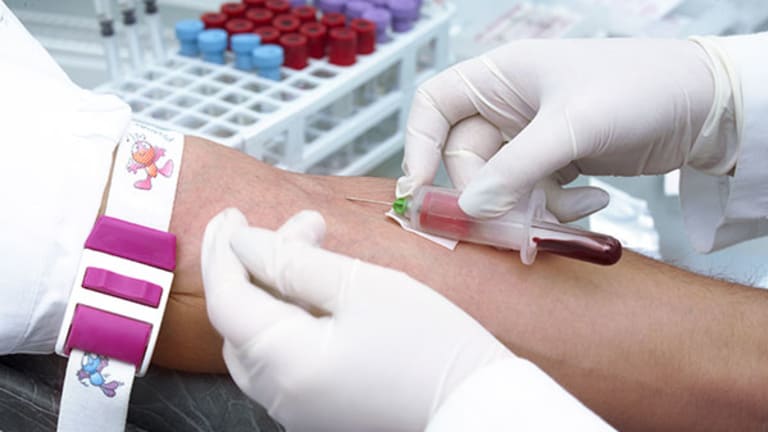 States Accuse Heroin Addiction Treatment Maker Indivior of Blocking Generics
Indivior shares drop 16% in London on news of the lawsuit.
Indivior shares drop 16% in London on news of the lawsuit.
A drug turf war has heated after 35 states and the District of Columbia accused the maker of a heroin addiction treatment of trying to keep generic versions of the drug off the market.
London-listed Indivior (INVVY) shares  plunged 16% in morning trading on Friday to 276.50 pence after the lawsuit was filed on Thursday after markets closed.
Indivior makes Suboxone, a drug used in the treatment of heroin and painkillers addiction.
The suit claims Indivior took steps to switch patients to the soluable oral strip version of Suboxone as the tablet version's patent expired. Since the strip was not equivalent to the tablet, pharmacists would be unable to prescribe a cheaper generic version. There is no generic of the oral strip.
The lawsuit also claims that as the exclusive rights to sell the tablet expired in 2009, the company attempted to block generic versions from entering the market.
It also says that Indivior conspired with New Jersey-based MonoSol Rx to prevent generics going on sale.
The lawsuit claims that Indivior tried to persuade the Food and Drug Administration that the tablet version posed high exposure risks to children in a bid to get the oral strip approved. The same argument was used by the company in an attempt to stop the generics.
The company said it was notified yesterday of the lawsuit and "intends to vigorously defend its position."
Indivior was spun off from Reckitt Benckiser (RBGLY) n December 2014, after being established as the Burprenorphine division in 1994.
The heroin addiction treatment makes up about four-fifths of the company's revenue.
Indivior shares are up 23% over the past 12 months. In August, the drugmaker announced positive results for a Phase 3 clinical trial of a new drug used in the treatment of heroin addiction.
The new drug RBP-6000 is a long-acting injection that delivers a sustained-release formulation of buprenorphine that would be beneficial for people that struggle taking daily medication. The company is working to a target of the last quarter of 2017 for market release if further trials are successful.