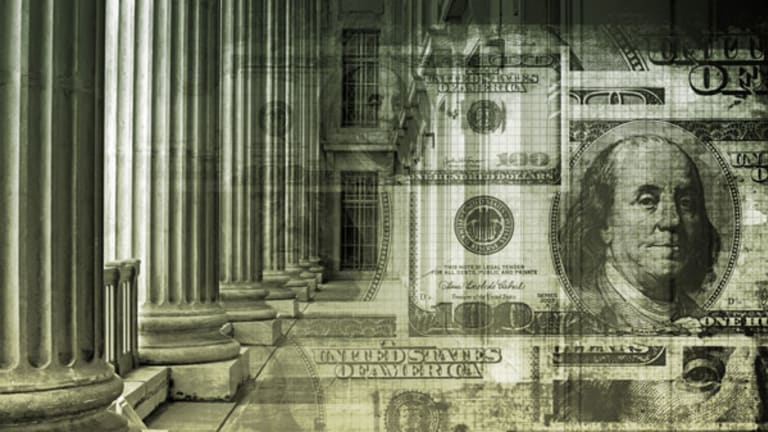 State Tax Knife May Slice Amazon, Microsoft
If Democrats in Washington state have their way, companies headquartered there might be paying more taxes by the end of the year.
NEW YORK (
) -- Washington is a near-mythical state, where the trees tower higher than most buildings, pot is legal, and beaches or state parks are omnipresent. The state also offers another big reason people choose to live there: taxes, or rather a lack thereof.
In the state of Washington, residents don't pay state income taxes and companies don't pay corporate income taxes. As for companies, they're required to pay a gross receipts tax that's fairly low -- 0.13% to 3.3%. The state also offers a variety of other tax breaks for corporations, making it a popular spot for companies to be headquartered, especially those in technology. Point in fact,
Amazon
(AMZN)
and
Microsoft
(MSFT)
both call Washington state home.
However, that could all be changing.
Also see: Amazon and California Taxes >>
Gov. Jay Inslee is proposing to cut the tax break on business and occupation taxes by 25%. Granted, Inslee's efforts are all part of a bid to patch together the more than $1.5 billion deficit projected for the budget ending in mid-2015 and respond effectively to a Washington Supreme Court ruling that the state isn't contributing enough to public education -- but he seems to have invoked a much broader reaction.
Politicians in Washington are looking to make up a deficit while concentrating on public education -- prompting Democrats in the Washington House to propose similar changes at the state level. The bill on the table right now would narrow Business & Occupation (B&O) and sales tax exemptions for import commerce. The technology sector would be hit the worst, as the Democrats seek to narrow the high-tech research & development (R&D) B&O credit and repeal the R&D sales & use tax exemption.
Education is a hot button cause that is hard to argue against -- but that doesn't mean the companies in the state are going to be supportive.
As I write this, the Capitol is swarming with lobbyists. One such man, who asked to not be named, said that every major company -- Amazon and Microsoft included -- has sent in the "big guns" to try to see that such a bill is not passed.
And no wonder.
If the proposed tax changes go through, they're going to cut into the profits significantly -- and there really isn't much room for that. Take Amazon, for instance. It lost $39 million last year. Microsoft is a big money maker -- just under $17 billion in net income for 2012 -- but that was down from $23.2 billion a year earlier.
Also see: Amazon's Something Secret >>
Corporations always seem to find a way to ease their tax burdens, but there would be no way to get around the proposed tax changes. And investors won't like that very much.
The legislative session in Washington state will close in just a few weeks, so we will have to see what happens -- but if the Democrats successfully pass the proposed tax changes, Amazon, Microsoft and the people who invest in those companies could be in for a rough ride.
Disclosure: The writer holds no positions in any of the companies mentioned.
Follow @ReneeAnnButler
This article was written by an independent contributor, separate from TheStreet's regular news coverage.
Renee Butler is a freelance financial journalist based in Seattle. She has written hundreds of articles and blog posts on hedge funds, the financial markets, investing trends and company developments. Her articles have appeared on MSNBC, MarketWatch, the Motley Fool, The Street and Seeking Alpha, among others. Butler is a member of the National Press Club and the Society of Professional Journalists, and holds advanced degrees in business, financial management, psychology and sociology.