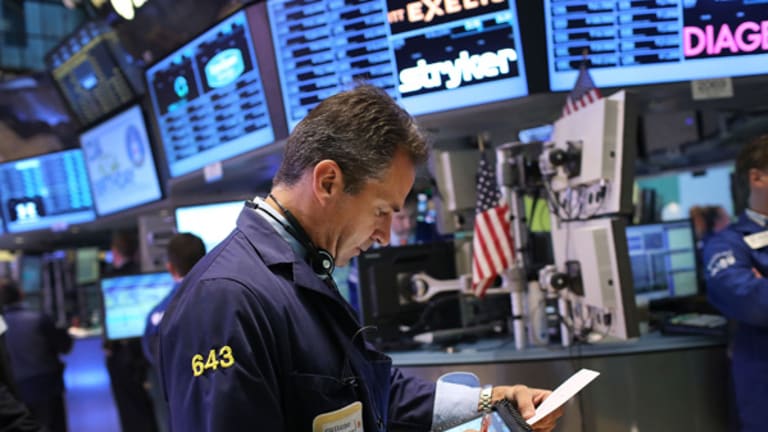 Start Investing Now with $5,000: Stockpick Whiz Kid
Max Levin, StockPick Whiz Kid, Investing, Investing in small cap stocks, Stock Market
Max Levin
Investing in the stock market is one of the less physically demanding jobs in this world, and fortunes are made everyday, so then why doesn't everyone do it? Unfortunately, a large amount of capital is needed to invest on a short-term basis. But there are ways to bypass the large amounts of capital and start trading daily.
I am going to show you how to start trading the stock market with a low capital of $5,000.00 and build your portfolio dramatically.
It is crucial to pick specific stocks that have the potential to move, stocks that have large amounts of volatility. This is needed, because unlike stock brokers and hedge funds who have millions to invest and can trade on very small increments, we need the stock to move at least 1 to 2% to make any money. There are only a few tools that could help you learn the ropes and investigate that specific stocks--one of these being charts.
When looking at stock charts, look at the volatility and the volume the stock portrays each second, minute, hour and day. When does the stock move the most? Before market, morning, afternoon, closing or aftermarket? Compare each stock to the markets that they are trading in and which commodity or security they are linked to. For example, if the metals commodities goes up, will Alcoa (AA)? This information is important, giving yourself a pipeline of when and what times you will be playing the stock.
When buying a stock for a  short term investment with capital of $5,000, we want to keep the stock below $5.00 a share. By doing this, we increase the number of shares we have. Now, you might say that the share price doesn't matter and that we should look at the price per earning ratio and the shares outstanding. Yet for the current task on hand, we need stocks that supply a larger volatility so we can take advantage of the funding through shares.
Let's start off with the stock Rite Aid Corporation (RAD). This company has a current stock price of $3.10 a share. We will buy 1,500 shares costing a total of $4,650 (excluding the costs of trading because of the variation between each person). RAD is a stock that could trade 4 to 7 cents annually or 2%-3% a day. The trading scenario is below:
The stock market just opens and RAD takes a hit right off bat, down 5 cents. We buy 1,500 shares at $3.10 costing us $4,650. Since we looked at the charts of RAD, we know that RAD usually follows the markets. So when the Nasdaq is down, so is the stock. All of the sudden an hour into the trading day, the NASDAQ starts to battle its way back and hit positive territory. As investors, we recognize this upward trend and the high volatility in the market. Before we know it, RAD is following the Nasdaq and hits its opening price of 3.15, and you are up 5 cents a share. You sell out at $3.15 taking 5 cents a share with a profit of $75.00. Now, you might be disappointed with the small profit, yet this can be done four or five times a day.
It is very important that when playing the stock market with low funding that you only hold a specific stock for no more than a couple days. Unfortunately, sometimes you might need to cut your losses after a period because of how there are other opportunities available and better positions to be in. A motto to trade by: "Don't lose more money in a day, than it takes you to make back in a week."
After doing this for a couple weeks and learned the ropes of the market, your portfolio will start to build and so will your knowledge. Do not be discouraged if your first couple investments don't go to as planned. Keep trying! As a part of the younger investor generation, the sooner you start learning about the stock market, the further ahead you will get.