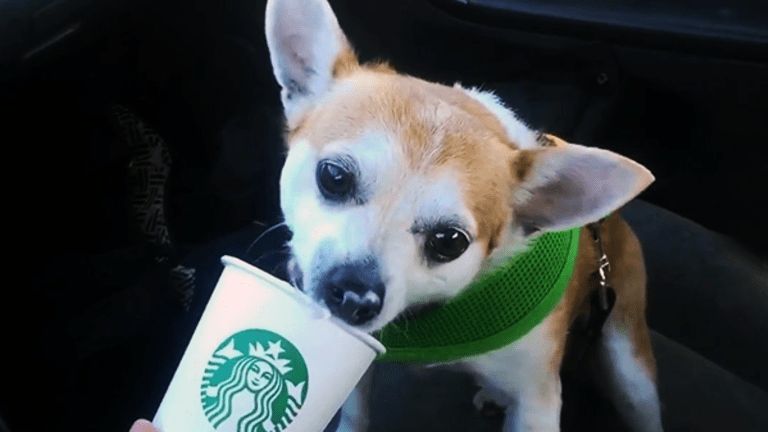 Publish date:
Starbucks Is Waiting for an Upside Breakout
Buyers have become more aggressive in this stock.
Buyers have become more aggressive in this stock.
This column originally appeared on Real Money, our premium site for active traders. Click here to get great columns like this from Jim Cramer and other writers even earlier in the trading day.
Iconic Starbucks (SBUX) - Get Report has become part of millions and millions of people's morning routine: shave, shower, Starbucks! The company -- whose stock is held in the charity portfolio Action Alerts PLUS that Jim Cramer co-manages -- has probably done more to change coffee drinking and consumption out of home than any other company, in my opinion. Coffee consumption was in decline in the '60s and '70s, with maybe a cup at home and then dealing with that burnt coffee pot sitting all day on the burner in the break room. No more.
Starting on the west coast with company's like Peet's Coffee and others, the revolution of small craft roasters and local cafes was born and today the Specialty Coffee Association of America (SCAA) (www.scaa.org) is a well established organization representing thousands of members across the country.
But enough about the industry. Let's check the charts and indicators for Starbucks.
In this daily chart of SBUX, above, we can see a broad sideways trading range for the stock. Some market watchers will have a bearish view on the price action, but I see the chart as base pattern waiting for an upside breakout. SBUX has crossed above and below the popular moving averages many times over the past 12 months, but right now it is above the rising 200-day moving average line and above the still declining 50-day average.
The On-Balance-Volume (OBV) line has been gently declining from April to February, but it looks like the line has been improving the past two months. A rising OBV line is a sign that buyers of SBUX have become more aggressive, with more volume being transacted when the price of the stock has closed higher on the day. The Moving Average Convergence Divergence (MACD) oscillator just moved back above the zero line for an outright go long signal.
In this updated weekly chart of SBUX, above, we can see that prices are above the now-rising 40-week moving average line. The weekly OBV line looks like it is turning up again, and the weekly MACD oscillator is in positive territory.
In this Point and Figure chart of SBUX, above, we have changed the scaling to show the sideways price action that has dominated trading. A move above $59.23, not far away, will be a breakout on this chart and give us an intermediate-term price objective of $65.42.
Bottom line: we have been positive on SBUX the past few months and continue to await an upside breakout of the highs of December and January. Traders and investors who do not have a long position in SBUX could go long above $59 risking below $56.
Employees of TheStreet are restricted from trading individual securities.
Action Alerts PLUS, which Cramer manages as a charitable trust, is long SBUX.