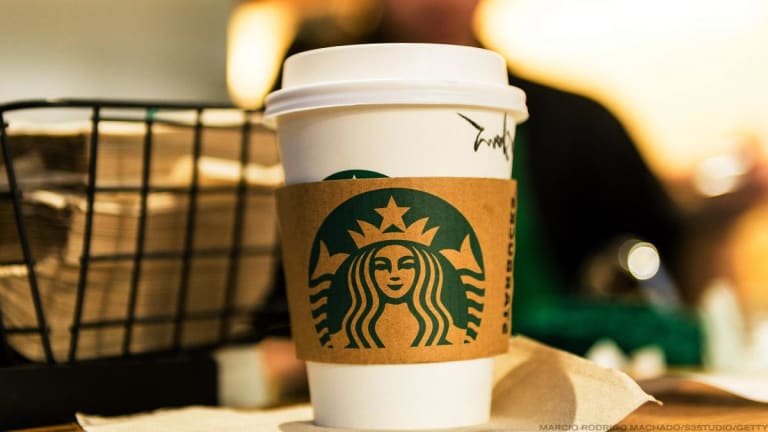 Starbucks Chilled on Analyst Downgrade to Neutral From Buy
Starbucks declines after a UBS analyst downgrades shares of the coffee retailing giant to neutral from buy.
Shares of Starbucks (SBUX)  declined 0.4% to $74.74 on Monday after a UBS analyst downgraded the coffee retailing giant to neutral from buy.
Analyst Dennis Geiger, however, raised his price target on the shares to $78 from $72 based on the company's $2 billion share repurchase program and a modest upside to fiscal 2020's earnings per share estimate. Geiger said in a note to investors that the risk-reward on shares appears balanced. Geiger also said he believes Starbucks is better positioned going forward with improved same-store-sales momentum and streamlined operations. The company's stock reflects this, Geiger said, and "expectations are now elevated."
Geiger said that although repurchase activity and upside to forecasts "could support further multiple expansion," there are risks from "downside to more elevated sales/earnings expectations as an offset."
In January, Starbucks reported better-than-expected results on both the top and bottom lines, as well as strong forward-looking guidance. 
Earnings per share were 75 cents on an adjusted basis, beating estimates of 65 cents. Revenue was $6.6 billion and beat estimates of $4.89 billion. Comparable-store sales in the U.S. grew at 4% year over year to $4.2 billion. China sales grew 1% to $651 million.