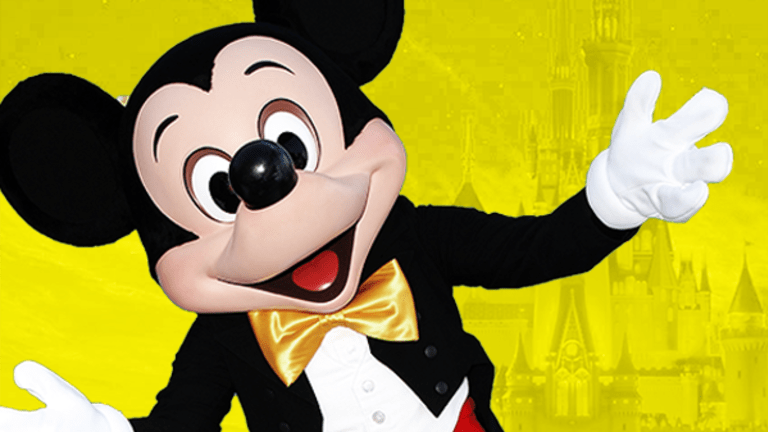 Starbucks and Disney; Twitter and Google: Doug Kass' Views
Doug Kass shares his thoughts on Disney, Starbucks, Twitter and a few other companies.
Here are Doug Kass' top thoughts on some of the biggest stories of the week.
My Short- and Long-Term Outlooks on Twitter
Trading at $18, I see Twitter Inc. (TWTR) as fairly priced over the short term.
On Wednesday Walt Disney Co. (DIS) CEO Bob Iger revealed that Disney took a look at and passed on acquiring Twitter last year. Instead, Disney purchased BamTech.
So, where does that leave Twitter?
I believe Twitter ultimately gets acquired -- but "ultimately" is the operational word, as I do not expect a takeover over the near term for several reasons:
* Last quarter revealed that Twitter continues to face operational challenges that have restricted user growth. These challenges should continue but abate over time.
* After the revelation of Russian election interference on Alphabet Inc.'s (GOOGL) Google, Facebook Inc. (FB) and Twitter, the U.S. government likely will begin to increase its regulation of the digital gatekeepers. With that likely expanded oversight, operating expenses will be rising, perhaps materially, which further will hamper profitability at a time when the company already is challenged to expand its monthly average users.
* I believe Twitter is very dependent upon the existence of the Trump administration and the tweeting of the president. This could be a slippery slope and represents potential risk to usage if, for any reason, this situation changes.
Though Twitter remains on my Best Ideas List (added in March 2017 at $15.75), yesterday I reduced the size of my Twitter long to small in size based on my risk management discipline (I reduced my overall gross exposure).
I believe the potential for more government regulation and the higher expenses associated with this interference on Twitter's business plus the continued operational challenges facing the company will keep Twitter's shares in a range of about $17 to $19 for the balance of the year.
However, those with longer time frames (2018-2019) should do well with these shares once Twitter absorbs the likely higher expenses associated with possible government regulations and a possible turn higher in monthly users. The shares hold a lot of promise given the uniqueness and potential of Twitter's service.
Position: Long TWTR small; short DIS small .
Originally published Oct. 5 at 10:50 a.m. ET
More of What's Trending on TheStreet:
Reflecting my confusion (and lack of understanding) with regard to the markets I am lowering my gross exposure by moving two favored longs (Allergan (AGN) and Twitter (TWTR) ) and four shorts (Apple (AAPL) , Facebook (FB) , Disney (DIS) and Starbucks (SBUX) ) from medium to small-sized.
Reducing Exposure
Again, this doesn't relate to the appeal of these longs or shorts, but rather to the aforementioned confusion and my desire to shrink exposures (long and short) in accordance with my risk control principles.
All these stocks, save Facebook, remain on my Best Ideas List.
Wednesday morning I sold my ProShares UltraShort QQQ (QID) long and reduced my ProShares UltraShort S&P500 (SDS) exposure from large to medium sized, while adding to my October $145.50 PowerShares QQQ Trust (QQQ) puts.
Position: Long AGN small TWTR small SDS medium QQQ puts; Short DIS small SBUX small AAPL small FB small
Originally published Oct. 4 at 11:32 a.m. ET.
Doug Kass shares his views every day on RealMoneyPro. Click here for a real-time look at his insights and musings. This week he blogged on:
Here's why Teva isn't my cup of tea

Recommended reading
Click here for information on RealMoney, where you can see all the blogs, including Doug Kass'--and reader comments--in real time.
More of What's Trending on TheStreet:
Action Alerts PLUS, which Cramer manages as a charitable trust, is long GOOGL, FB, AGN, AAP and SBUX.