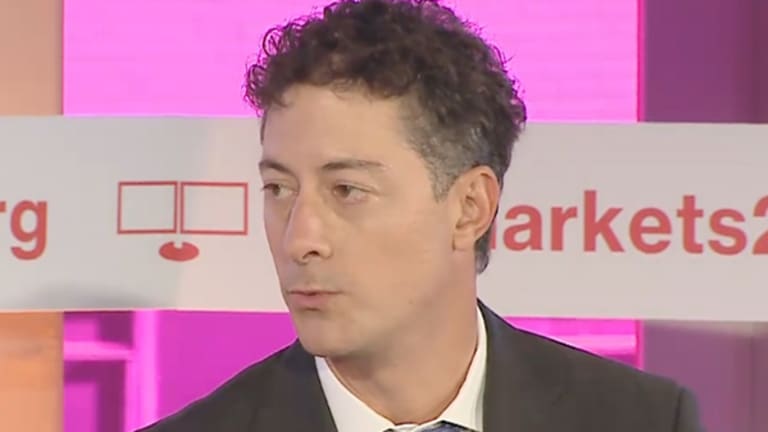 Publish date:
Starboard DepoMed Director Deal Bolsters Sale Prospects
The pain medication maker struck a deal with the fund managed by insurgent Jeff Smith to install a minority-slate of three dissident directors onto its board.
The pain medication maker struck a deal with the fund managed by insurgent Jeff Smith to install a minority-slate of three dissident directors onto its board.
DepoMed (DEPO) shares were up slightly in after-hours trading Monday after the pain medication maker announced it had reached a deal with activist investor Starboard Value's Jeff Smith to add three dissident directors to its board appointed by the insurgent fund manager.
The settlement should make it more likely that DepoMed sells itself as part of an auction process it reportedly launched last month. The three dissident directors will join six other directors on the company's board, bringing its total board size to nine members.
Cantor Fitzgerald analyst Chiara Russo said that the addition of Starboard's nominees will get the conversation started more easily around a potential sale if the right bid "comes through the door." 
The settlement comes after Starboard, a prolific employer of director-election proxy contests to drive its M&A and stock-price improvement agenda, revealed in April that it had taken a 9.8% DepoMed stake, a move that came after the pharmaceutical company had defeated a hostile bid launched by Horizon Pharmaceuticals. Smith (pictured) had complained in press releases and securities filings that it had significant concerns about DepoMed's corporate governance, "questionable capital allocation decisions" and "egregious actions by the board to stymie strategic interest." Starboard and other activists often launch campaigns at companies that have successfully fended off hostile bids in the past in an effort to reinvigorate interest in selling the businesses.
The activist had been able to expedite its insurgency campaign at DepoMed by calling and eventually setting a date for a special shareholder meeting for shareholders to vote on a dissident slate of directors nominated by the fund to take over the pharmaceutical company's board at a Nov. 15 special meeting. Since DepoMed's board allowed for special shareholder meetings, Starboard didn't have to wait until an annual meeting to get a vote on its dissident slate of directors. However, the meeting was called off after the settlement was announced Monday.
In addition, DepoMed's value as a potential target increased after it won a patent case late last month for its Nucynta product. The status of the drug was considered a key question in considering how the company might proceed. Assurance of patent protection increases the chance of engaging a buyer. The Deal previously identified KKR & Co. LLP-backed Arbor Pharmaceuticals LLC and Purdue Pharmaceutical Products LP as potential suitors.
Cantor Fitzgerald's Russo suggested that the Nucynta settlement makes it more likely that the company could be sold. "That allows for a suitor to come in and put a life cycle on their asset," said Cantor Fitzgerald's Russo. "It is easier to talk about valuation with this."
The activist fund also previously challenged the company on its plans to reincorporate from California to Delaware. With re-incorporation DepoMed could have benefited from Delaware law allowing firms to prohibit shareholders from calling a special shareholder meeting to elect dissident directors. The pharmaceutical company canceled the reincorporation plan in April.
In July, Starboard announced it had appointed two pharmaceutical executives as advisers. Starboard often hires advisers, who provide sector expertise about the target company's industry. The advisers are often possible candidates to become dissident director candidates for the activist fund. In this case the two advisers, Robert Savage and James Tyree, were immediately added to the activist's slate. As part of the deal, Savage and Tyree were added to DepoMed's board. Savage has served as president of Strategic Imagery LLC, a consulting firm he founded focused on providing portfolio strategies for major healthcare firms, and Tyree is the co-founder and managing partner of Tyree & D'Angelo Partners LLC, a private equity investment firm. In addition, the other installed Starboard-backed nominee, James Fogarty, was also installed as a director in 2014 at another target of the fund, Darden Restaurants (DRI) - Get Report .
"All three of them have marching orders for Starboard," said Russo. "They know the agenda Starboard has laid out for them." 
And a number of companies were sold shortly after Starboard was able to install a slate of dissident directors. For example, the fund's recent proxy contest at Yahoo! Inc. (YHOO)  and a subsequent settlement that installed a minority-slate of four dissident directors was a key driver in pushing the technology company into a $4.8 billion sale to Verizon in July. According to FactSet, Starboard and its predecessor, Ramius LLC's activist fund, have engaged in 60 proxy fights since 1994.
And Depomed is not the only drug company Starboard has targeted after it rejected an unsolicited bid. The activist fund is in the midst of a campaign it launched at Perrigo (PRGO) - Get Report earlier this month that came after the drug company fought back a hostile bid from generics giant Mylan (MYL) - Get Report last year.
* Alicia McElhaney contributed to this report.