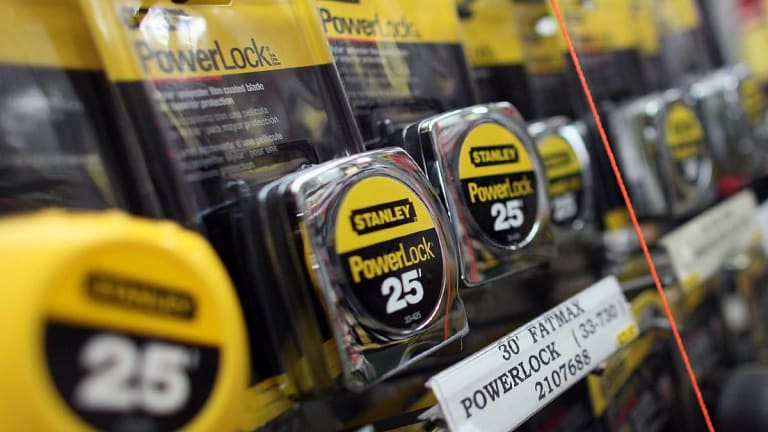 Stanley Black & Decker Smashes Earnings Expectations
Improved sales and reduced overhead helped boost operating margins at the tools maker.
Home improvement tools maker Stanley Black & Decker (SWK) smashed earnings expectations with improved sales and reduced overhead driving the results.
In the second quarter, the company reported adjusted earnings per share of $2.66 vs. Wall Street expectations of $2.55. Earnings a year earlier were $1.93 a share.
Stanley Black & Decker said in a press release Tuesday it expects full-year earnings of $8.50 to $8.70 a share.
Revenue increased to $3.8 billion in the second quarter from $3.6 billion a year ago. Operating margins increased to 13.8% in the second quarter vs. 13.2% a year earlier, with reduced administrative costs helping.
"The organization is also focused on margin expansion as we control costs, execute pricing actions and capture the $300 - $500 million three-year savings associated with the margin resiliency initiative," said CEO James Loree.
The stock rose 5.8% to $149.70 in trading Tuesday.
Constable owns none of the securities listed in this story.