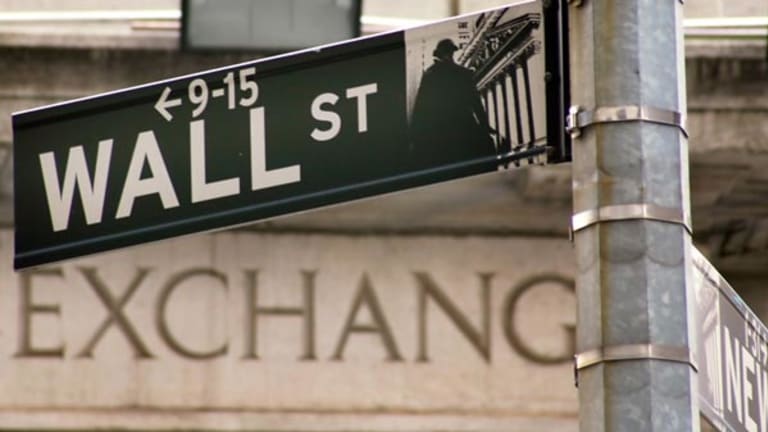 St. Patrick's Day Winners and Losers
Here's how beer stocks, gold stocks and more are doing today.
Here's how beer stocks, gold stocks and more are doing today.
Updated from 2:53 p.m. EDT
For everyone who isn't up for a traditional St. Patrick's Day pub crawl on a Tuesday night, perhaps we can find something to celebrate in stocks related to the holiday honoring one of Ireland's patron saints.
Can you handle just one beer, if not an entire crawl? March 17 beer sales are rumored
, but let's see how some beer stocks fared today:
Molson Coors (TAP) - Get Report, whose products include Coors Light and Miller Lite: Closed up 5 cents, or 0.2%, at $31.49. Jim Cramer recommended the stock earlier this month.
Boston Beer (SAM) - Get Report, responsible for the Sam Adams and Twisted Tea brands: Closed up 27 cents, or 1.4%, at $19.48.
Companhia de Bebidas Das Americas (ABV) , a Brazil-based beer producer: Closed up 65 cents, or 1.5%, at $44.44.
Fomento Economico Mexicano (FMX) - Get Report, another Latin American beverage company: Closed up 60 cents, or 2.4%, at $25.64.
Of course, beer goes best with snacks, and what better snack honors Ireland and its triumph over famine than the potato chip?
Pepsi
(PEP) - Get Report
offers Ruffles and Lays, or perhaps you prefer
Procter & Gamble's
(PG) - Get Report
Pringles. Pepsi closed up 52 cents, or 1.1%, at $49.25, and Procter & Gamble closed up 16 cents, or 0.3%, at $47.98.
Fans of the cult classic
Leprechaun
, a movie distributed by
Lions Gate's
(LGF)
Trimark Pictures, might be aware that the Irish mythological creature of the movie's title is said to be wealthy and to hide his gold at the end of a rainbow. Is there hidden value in any of these gold stocks?
Yamana Gold , which on March 12 Cramer said "isn't on my list of stocks you want to own": Closed down 18 cents, or 2.2%, at $7.90.
Barrick Gold : Closed down 59 cents, or 2%, at $29.01.
Gold Fields : Closed down 38 cents, or 3.1%, at $11.81.
SPDR Gold : Closed down 76 cents, or 0.8%, at $90.04.
Freeport-McMoRan Copper & Gold , which was one of the most-searched stocks on TheStreet.com yesterday: Closed down 33 cents, or 0.9%, at $36.93.
Tradition dictates that if you don't wear green on St. Patrick's Day, you're bound to get pinched. Perhaps you can find cover under these "green" stocks:
Greenlight Capital( GRE), a specialty property and casualty reinsurance company based in the Cayman Islands: Closed up 3 cents, or 0.4%, at $7.97.
Green Mountain Coffee Roasters (GMCR) : Closed flat at $43.
Green Plains Renewable Energy (GPRE) - Get Report: Closed up 3 cents, or 1.8%, at $1.67.
Yingli Green Energy (YGE) , a Chinese solar stock : Closed down 8 cents, or 2%, at $3.91. It could be a small-cap play on Obama's alternative-energy plans.
And if you really don't want to get pinched, pop into the nearest
American Apparel
(APP) - Get Report
, where you're sure to find T-shirts in a variety of shades of green. American Apparel announced today that it expects
higher sales for full-year 2009
. On Tuesday, the stock closed up 25 cents, or 10.4%, at $2.65.