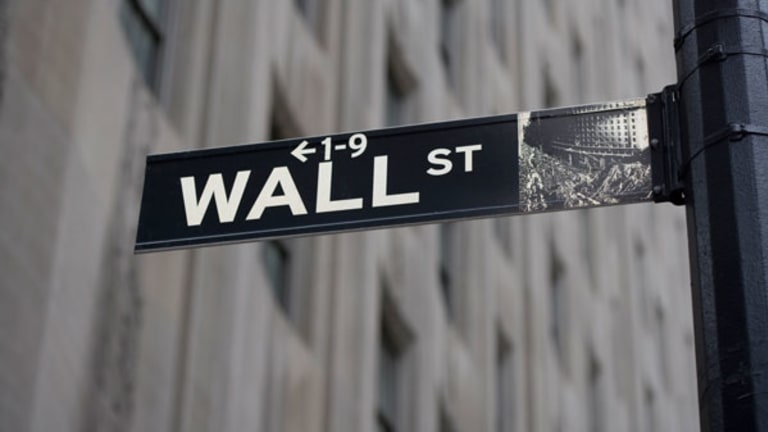 Squeezing the Shorts: Post-Earnings
These heavily shorted stocks could surge higher on any positive catalyst.
These heavily shorted stocks could surge higher on any positive catalyst.
Not a Stockpickr member? Join the community today -- for free.
By Jonas Elmerraji
BALTIMORE (
) -- Earnings season can be one of the biggest catalysts for a short squeeze. When heavily shorted companies post impressive earnings numbers, it's easy for long investors to profit when shares skyrocket.
But even with earnings season behind us, there are still potential plays to be made. After all, almost any piece of news can serve as the catalyst to push stocks into short-squeeze range. Of course, some companies have more short-squeeze potential than others.
Here's what you need to know to profit from a post-earnings squeeze.
A short squeeze is the buying frenzy that ensues when a heavily shorted company starts to look attractive again to investors. As more and more of the short investors buy shares to cover their positions, share prices skyrocket. Almost anything can trigger a short squeeze: trumping earnings expectations, winning a lawsuit, unveiling a new product, even announcing a management change.
One of the best indicators of just how high a short-squeezed stock could go is the short interest ratio, which divides shares short by average daily trading volume in order to get a ballpark estimate of the number of days it would take for short-sellers to cover their positions. The higher the short ratio, the higher the potential profits when the shorts get squeezed.
With this in mind, Stockpickr has created its weekly portfolio of stocks with high short interest ratios and the catalysts to trigger a squeeze. Here's a look at
.
With $8 burritos on the menu,
Chipotle Mexican Grill
(CMG) - Get Report
looks like a vestige of bygone times when credit flowed freely and personal savings rates were in the red. With the stock's short interest ratio of 13.7, it seems like investors have already taken that cue. But one look at Chipotle's lines suggests that the company might not be so short-worthy.
In fact, the company was able to post a 45% rise in earnings when it reported back in July, thanks largely to the ample margins afforded by its ample portions. And more recently, Chipotle was featured as one of
Fortune
magazine's fastest-growing companies for 2009.
The funds have certainly been hungry for Chipotle's stock in the past quarter, with institutional ownership increasing nearly 11% during that time. Owners include the
, which owns nearly 8% of Chipotle's outstanding shares. The fund also holds big stakes in
Google
(GOOG) - Get Report
and
Apple
(AAPL) - Get Report
.
Shares of Chipotle closed up 76 cents, or 0.9%, at $88.18 on Wednesday.
Another stock with serious short interest is
Thompson Reuters
(TRI) - Get Report
, the diversified financial data and news provider that currently features a short interest ratio of 39.7. Thompson Reuters, which provides data to scores of financial firms, has taken a hit alongside its clients in the last year. But with a re-emerging financial sector, this stock has the chance to wow investors on Nov. 5, when it reports third-quarter results.
Low institutional ownership should make the upside on this potentially volatile squeeze play much more interesting. Shares of Thompson Reuters closed up $2.60, or 8.4%, at $33.50 on Wednesday.
For the rest of our potential short-squeeze opportunities, check out the
portfolio at Stockpickr.
And to find short-squeeze plays of your own, be sure to check out the
community for insights and investment ideas.
-- Written by Jonas Elmerraji in Baltimore.
Register for Stockpickr today!
Stockpickr is a wholly owned subsidiary of TheStreet.com.
At the time of publication, author had no positions in any stocks mentioned.
Jonas Elmerraji, based out of Baltimore, is the editor and portfolio manager of the Rhino Stock Report, a free investment advisory that returned 15% in 2008. He is a contributor to numerous financial outlets, including
Forbes
and
Investopedia
, and has been featured in
Investor's Business Daily
, in
Consumer's Digest
and on
MSNBC.com.