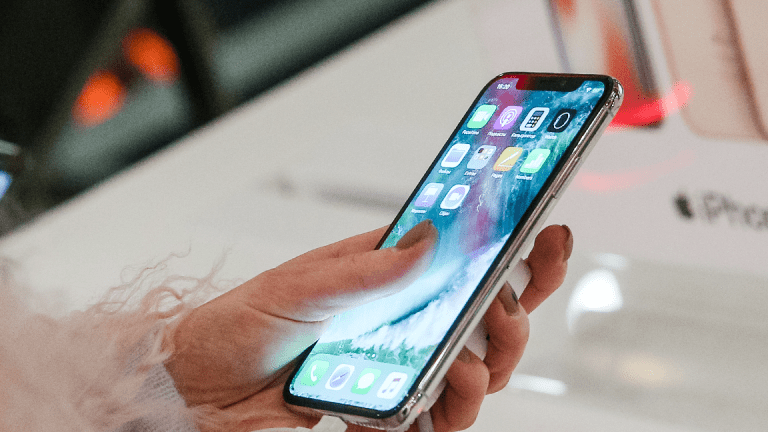 Here's One Surprising New Way to Invest in Apple
II-VI Inc. is a living, breathing animal; your thinking must not stagnate. Stay focused.
What to make of II-VI Inc. (IIVI) ? The stock has taken a holiday season beat-down as Action Alerts PLUS charity portfolio holding Apple (AAPL) - Get Apple Inc. (AAPL) Report chose Finisar (FNSR) - Get Finisar Corporation Report for a $390 million investment. Apple now plans to buy 10 times the VCSELs going forward than they have in past quarters. II-VI is also a manufacturer of VCSELs. That is not its only line of business by any stretch, but the market reacted to this news with violence to the downside. I am long the name. Still up, mind you, but far less so than I was a couple of weeks back. Time to get out of Dodge? Let's explore.
What is a VCSEL?
A VCSEL is a type of semiconductor laser diode whose laser beam emission is perpendicular from the top surface. This is contrary to conventional edge emitting semi-conductor lasers. Those conventional types emit from surfaces formed by cleaving the individual chip out of a wafer. What are VCSELs good for? Fiber optics, computer mice, precision sensing, and laser printers. Still with me? Good. II-VI also manufactures optics for the military, which reminds me of another story -- but I'll leave that for another time.
The Chart
Is this autumn's trend broken? That's really the question here. Or was that rise merely the result of misguided expectations regarding Apple's intentions? One who takes a look at this name will immediately see that relative strength and money flow are currently struggling just to keep their respective heads above water.
The daily moving average convergence divergence (MACD) took a ferocious turn for the worse in late November, and has not shown any sign of reversal, though the nine-day exponential moving average (EMA) is well off its worst levels. On-Balance Volume pretty much confirms the story told by the MACD. So, what now?
Here is where I go to a tool we know as the Fibonacci Fan. Drawing a line from the start of the trend to the extreme point of said trend, the fan will extend for you the 38.2%, 50%, and 61.8% Fib levels into the future. So, if the trend remains intact, the tool projects support levels (or maybe panic points) over time.
In this case, we can see that our beloved trend has been severely tested at the extreme 61.8% retracement level twice in December, including Wednesday's volatile action. My decision based on this chart is that the name can be added to small in the $43 area for now.
I will not be aggressive. Should I see a break of this level and failure by the name to retake the spot at least one time, I take my football and I go home. Notice, as the year closes, the point of action moves from $43 to $44, and as January shuts down, all the way to $47. This is a living, breathing animal; your thinking must not stagnate. Stay focused.
More of What's Trending on TheStreet:
At the time of publication, Stephen Guilfoyle was long AAPL, IIVI, although positions may change at any time.