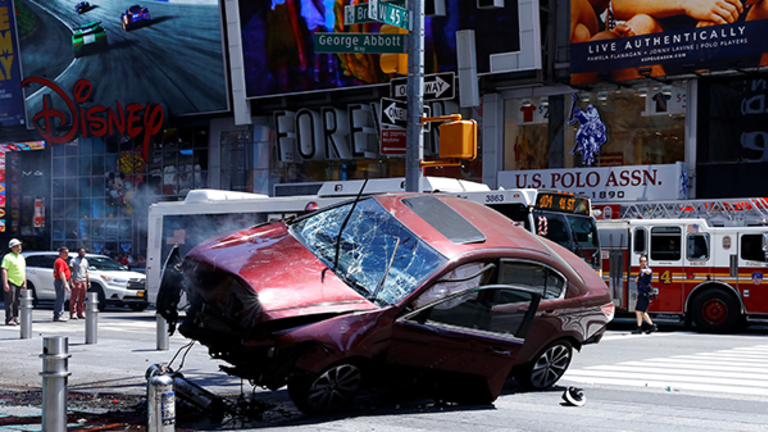 1 Dead, At Least 22 Inured as Vehicle Strikes Pedestrians in Times Square, Terrorism Not Suspected
The driver, a 26-year-old man from the Bronx, has been taken into custody.
Richard Rojas of the Bronx sped the wrong way up 7th Ave. for three blocks before killing at least one person and injuring 22 others Thursday. The 26-year old Rojas, who has two previous DWIs, is in custody. 
The vehicle finally stopped when it crashed into a pole on 45th St. and Broadway. Rojas then exited the vehicle and attempted to escape on foot. Witnesses said he punched a police officer before being subdued by several officers. 
CBS reported that the accident is not terrorism related, citing NYPD sources. 
Emergency vehicles were spotted on scene as fire officials said that they received a call about an accident at the intersection of 43rd St. and 6th Ave. around noon. 
President Trump's Press Secretary Sean Spicer said that the President has been informed of the situation and will continue to receive updates. 
This story is developing and TheStreet will have updates as they come in.