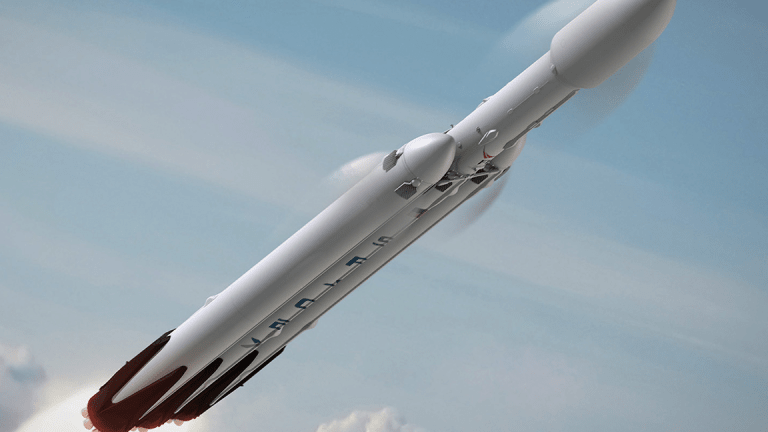 SpaceX May Have Lost a Secret U.S. Spy Satellite
SpaceX, owned by Tesla CEO Elon Musk, may have lost a spy satellite when it launched its Falcon 9 rocket on January 7.
The secret spy satellite isn't much of a secret anymore. 
Though the company says that the space launch went off without a hitch, media reports are that SpaceX, Elon Musk's company, lost a U.S. spy satellite that was launched on the back of its Falcon 9 rocket from Cape Canaveral on January 7.  
"After review of all data to date, Falcon 9 did everything correctly on Sunday night. If we or others find otherwise, based on further review, we will report it immediately," a company spokesperson told NBC News. "Information published that is contrary to this statement is categorically false."
Citing two U.S. officials, Reuters reported that the satellite aboard the rocket is assumed to be a total loss after the device failed to separate from the second stage of the rocket's ascension. 
Northrop Grumman Corp. (NOC) - Get Report , which built the satellite, declined to comment, telling NBC News, "This is a classified mission. We cannot comment on classified missions."
More of What's Trending on TheStreet: