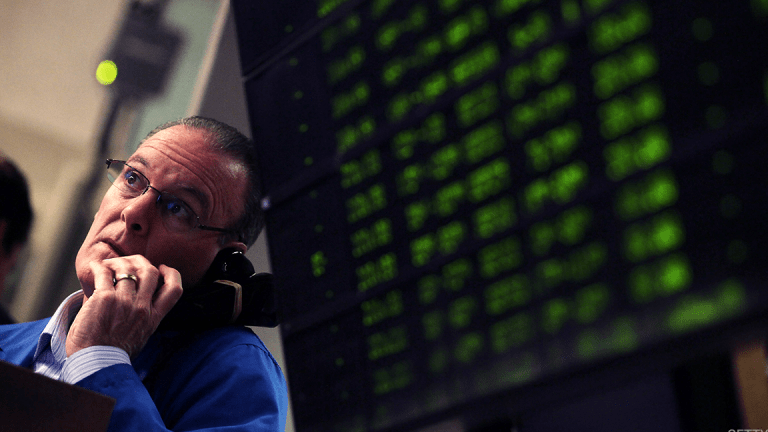 Is the S&P 500 Headed for a Bruising Double Top Reversal?
Short answer is no; S&P 500 earnings are expected to rise by more than 20% for the next 2 quarters.
Not a problem, yet.
A crisis in Turkey will cause problems for investors, no doubt, but I think we all know the drill on how it will be handled. The European Central Bank will have the back of those banks over-exposed to the lira.
Greece, Cyprus, Spain and Portugal bear witness, Mario Draghi's ECB is not afraid to go where it has to in order to ensure stability. If needed, the rabbit hole beckons. But is that enough, or are we headed for a double top reversal?
A Double Top Reversal
Oh my. I am not yet convinced of this, but investors are asking the question. One must be cognizant of the fact that for all intents and purposes, the S&P 500 I:GSPC , the Nasdaq Composite I:IXIC , and the Russell 2000 I:RUT have all met repetitive resistance at certain points on their daily year to date charts.
The Dow Jones Industrial Average I:DJI has not yet suffered the same fate, as the January highs for that group still proves to be a scene out of "Operation Market Garden." (Let's see how many of you get that one.) When most folks refer to "the market," as in "the market was up or down x number of points today," they refer to the S&P 500, the broadest and supposedly most well-rounded large-cap index that our financial marketplace has to offer.
S&P 500 Index
The S&P 500 hit its 2,872 high for the year way back in January. That level was approached, but not touched, early last week when the index peaked around 2,862. Through tough talk and action on trade, corporate earnings had apparently carried the day in 2018.
Then this Turkish currency crisis strikes. Does the index make another run at the top? Does, the index, having met resistance in nearly the same spot, crawl back into its hole and wait for another day? Just so you know what you're looking at:
View Chart »View in New Window »
The truth is that I do not see a Double Top Reversal in the offing. It is true that there can be many months in between peaks, and those peaks must be within a rough 3% of each other, while the trough must dip at least 10% from the first peak -- and this chart does certainly meet all of those conditions.
There must also be an increase in volume as the index plummets from its second failure at the top. We certainly have not seen that. At least not yet. Also key here is the rising lower trend line (orange). That line is not even close to being tested.
In order to confirm a double top reversal, you are going, at least this is my understanding, to need to see a test and subsequent failure at the lowest point between the two mountain tops. That spot is now roughly 300 points to our south. Not close enough to even yet consider, unless something awful happens.
No, I think it more likely that market volatility increases headed into Autumn, as headlines that cover trade tensions with China, NAFTA and the potential for America having hit peak earnings bat the ball around for a bit.
Keep in mind that S&P 500 earnings are expected to rise year over year by more than 20% for both Q3 and Q4. Revenue growth, though expected to be somewhat biased to the domestic, is still expected to print around growth of 7% or more. Keep in mind that though not an isolated economy, the U.S. is a far more self sufficient economy than that of our global competitors.
And also keep in mind that historically peak earnings and market tops are really not all that closely correlated. These two events can miss each other on timing by up to a year with no real pattern exhibited as to which one indicates the other.
Free White Paper: 7 Things All Investors Must Know in 2018. Start the second half off right with our free white paper on seven key things to watch this year. From how much cash to have on hand to the three reasons this bull market might die, our white paper features key takeaways from an all-star panel that TheStreet and Fisher Investments recently hosted in New York. Click here to register for your free online copy.
At the time of publication, Guilfoyle had no positions in the securities mentioned.