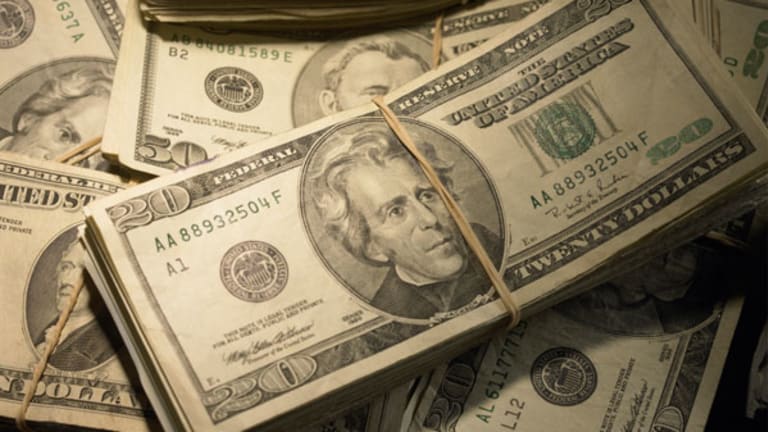 Sozzi: Mixed Signals From the Execs
An interview can provide a different perspective from an earnings call.
Editor's Note: This article was originally published at 10:30 a.m. EDT on Real Money on July 30. Sign up for a free trial of Real Money.
I love earnings calls almost as much as I love caffeine. Sick, I know. However, I am receiving perspectives from executives in interviews I am doing for TheStreet that are different from those gleaned from earnings calls.
Here are a couple of direct quotes from top executives. Some go a long way to support Tuesday's rosy consumer confidence measure. Others suggest that the U.S. economy stinks and that various data points mask what's really happening with people across the country.
Ongoing Starbucks (SBUX) - Get Starbucks Corporation Report store makeovers are rooted in having an "acute awareness of the customer" and are designed in a way that "evokes the spirit of the community." Those investments in design are paying off, as seen in 11 straight quarters of U.S. same-store sales increases and a higher profit margin baseline. Person interviewed: Starbucks vice president of design for the Americas, Bill Sleeth
And here are comments that Norwegian Cruise Line (NCLH) - Get Norwegian Cruise Line Holdings Ltd. Report CEO Kevin Sheehan shared with me in an interview: "I think what you find is that people, they see the brands they know, and then are more comfortable, then they engage, and hopefully while they are having a good time, spend a little more." His comments are supported in the company's latest financial results, where on-board revenue surged 22%. The results themselves demonstrate how the wealthy continue to get wealthier amid the improvement in the stock market. I suppose the employees get wealthier too, as the wealthy spend on board the ships.
When asked whether Domino's Pizza (DPZ) - Get Domino's Pizza, Inc. Report could soon roll out a "skinny menu," CEO J. Patrick Doyle remarked to me that "we think there are opportunities." A skinny menu at Domino's Pizza would encompass the company's classics but be underpinned by low-fat cheeses and meats, reduced-sodium sauce and a whole-wheat flour blend. Domino's would commit to that investment only if the payback is juicy. This comment highlights the lingering financial stress on otherwise "middle-income" families, where they reach for healthier takeout food instead of loading up on the stuff at Whole Foods (WFM) or Target (TGT) - Get Target Corporation Report.
Restaurant Row
I have become obsessed with analyzing restaurant companies, and this coverage may become my second focus beyond retail very soon. Word to the wise: Don't be so quick to try and pick up shares of restaurant operators such as Buffalo Wild Wings (BWLD) , Brinker International (EAT) - Get Brinker International, Inc. Report and the like. There is a massive shift going on where consumers not only opt for fast casual chains such as Chipotle Mexican Grill (CMG) - Get Chipotle Mexican Grill, Inc. Report and Starbucks but also demand fast casual service when deciding to visit a Darden Restaurants (DRI) - Get Darden Restaurants, Inc. Report chain. Unfortunately, as they arrive at an Olive Garden, a disappointment factor arises as there are no shaken Teavana iced teas or farm-to-table food options. Hence, folks leave disenchanted with the experience of the sit-down eatery.
Also, large-scale remodel programs by fast casual chains are not helping matters for the sit-down eateries.
My view is that margins have not bottomed for the sector and that same-store sales will be under pressure as the longtime companies battle for market share among themselves (using promotions to drive sales) while losing further market share to fast casual chains as their menus evolve.
At the time of publication, Sozzi had no positions in stocks mentioned.