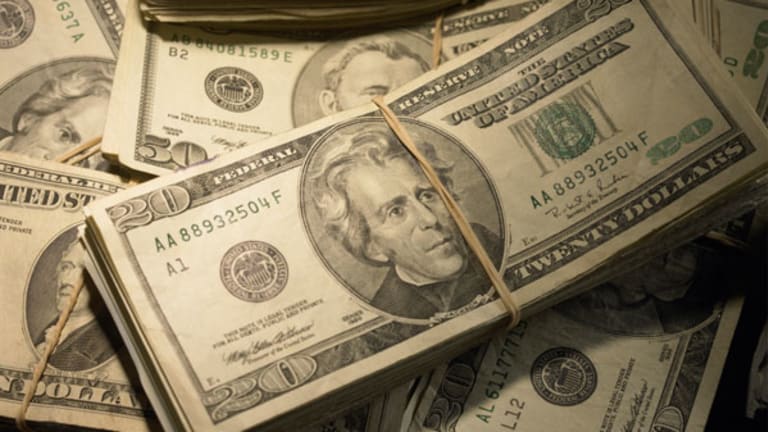 Sozzi: In Defense of Old-School Research
Here's why it matters -- and an illustration of how to conduct it.
On Wednesday,
The Street
put out a
from Dana Blankenhorn on whether old-school research is a valid tool for investors. It's a topic that obviously hit home because, honestly -- between you, me and those unique viewers out there -- I have built an entire career on living in a mysterious world that exists
underneath
the numbers that many dissect each trading season.
With that in mind, I have a couple of secrets to divulge. The first is that I appeared in my first financial-media video with
The Street
around 2007, when I explained why then-public teen retailer
Hot Topic
was a must-own stock going into Halloween -- an idea that worked out, despite my horrifically dry delivery. Secret number two is that, since I was an itty-bitty investing baby, I have watched Jim Cramer connect the dots on stocks with the masterful precision of a highly trained ninja warrior. I remember thinking, roughly six months into an associate analyst job in 2004, with a "coverage universe" of 15 companies: Man, I wish I could do that.
The message here is that, in order to gain a competitive advantage in anything, you
must
go above and beyond what every other person is likely doing. Intense, on-the-ground intelligence-gathering on a particular company or sector takes a serious amount of time, but it offers up a set of intangibles that no ridiculous spreadsheet is able to produce. I could whip up a 5,000-stage multi-factor model and still miss the fact that excess inventory is piling up at 10
Sears
(SHLD)
locations -- a situation that could reflect that of 40 other stores, and which may therefore equate to weak underlying sales and profit-margin death.
Why go to such an extreme? Why run up and down the aisles of a Sears to look for things nobody else sees? The answer is, that's how you
outperform
an index ETF. That's how you
outperform
the newbie fresh from college, equipped with quantitative models and a burning hunger to prove him or herself. That's how you
outperform
your
own
expectations -- which is the only way to truly outperform -- and build wealth through the years.
Here, then, are two truths about conducting old-school investment research.
1. Anything you see today in the external environment of a company, or within its own operations -- whether good or bad -- may surface in the future as well. You as an investor must first identify the good and bad things and, second, get off
Facebook
(FB)
and
Twitter
for longer than a minute and deeply ponder when those things stand to affect a company's financial statements.
A prime example to use is the
. Collectively, this array of photos suggests that Sears' dilapidated stores are harming its business in the present
and
in the future -- because every disappointed consumer today is a person that is unlikely to shop Sears in the future.
2. If you happen to chat it up with an employee at a publicly traded company, and if they say either good or bad things about the company, do yourself a huge free favor and talk to a co-worker of theirs in order to confirm. Then head home and look for recent news on the company that ties in with the intelligence you just gained. Step three: Rip apart the most recent earnings-call transcript and 10-Q
SEC
form. Remember, once you have a self-sourced "tip," each subsequent piece of homework should be an attempt to prove it correct or incorrect, and then turn it into something actionable for your investment portfolio.
Seeking truth about a company by utilizing these sorts of organic research efforts is not a precise science. It's raw and simple. But it's also potentially powerful.
From the Belus Capital Advisors 'Water Cooler' Blog
In fact, look how simple you can make this. Back in June, I
on
Under Armour
(UA)
and
Best Buy
(BBY)
-- and ran with it.
At the time of publication, Sozzi held no position in the stocks mentioned.
Brian Sozzi is the CEO and Chief Equities Strategist of
. He is responsible for developing and managing an equities portfolio of mid- and large-cap positions, in addition to leading the firm's digital content initiatives. He is also a personal finance columnist for
Men's Health
magazine.