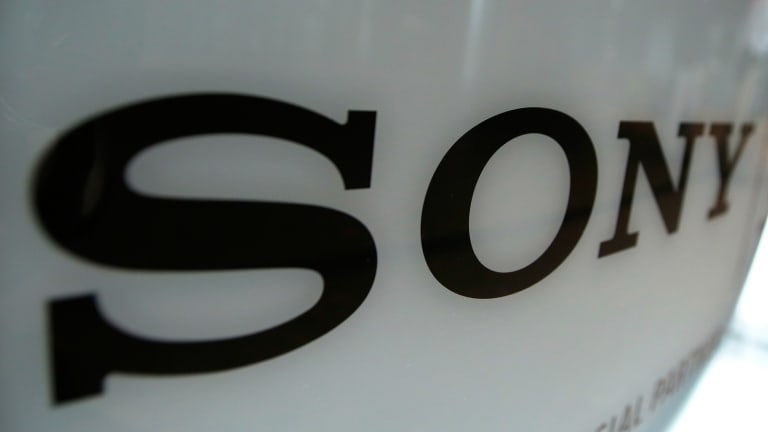 Sony Plans to Grow With Virtual Reality, Video Games
Sony is changing gears in its growth plans, as image sensor sales have leveled off due to slowing smartphone demand.
Sony is changing gears in its growth plans, as image sensor sales have leveled off due to slowing smartphone demand.
Editor's Note: This article was originally published on Real Money at 12:50 p.m. on June 29.
Sony's (SNE) - Get Report video game and virtual reality platforms will help drive real profit growth over the next year, according to the company's corporate update at its fiscal 2016 strategy meeting.
Sony made these predictions at its Corporate Strategy Meeting Wednesday, where the Japanese electronics maker forecast a consolidated operating profit of $4.9 billion for fiscal 2016.
Sony will have to rely on its VR and video game segment because it expects its image sensor sales to plateau due to slowing international demand for smartphones. Sony's image sensors are used in Apple's (AAPL) - Get Report iPhones, and a slowdown in iPhone sales has hurt the segment.
Fewer among Apple's faithful consumer base upgraded their phones in the previous quarter, leading Apple to report a decline in sales for the first time in 51 quarters. IPhone shipments fell 16% year over year in the quarter, leading Apple -- a key holding of Jim Cramer's Action Alerts PLUS charitable trust -- to forecast current-quarter revenue below Wall Street's consensus.
Sony's Devices segment had been classified as a "growth driver" in the past by the company, but it did not foresee the headwinds the segment faces.
Sony had previously estimated that its Devices segment would generate sales between $12.7 billion and $14.6 billion in fiscal 2017, which ends in March 2018. Now the company expects that unit to generate around $9.7 billion in revenue.
Meanwhile, the company's Game & Network segment had been forecast to generate between $13.6 billion and $15.6 billion, but now it is expected to bring in between $17.5 billion and $18.5 billion in revenue in fiscal 2017.
Sony has sold more than 40 million units of its PlayStation 4 video game console since the unit went on sale nearly three years ago. The company has also been able to increase the number of subscribers to its PlayStation Plus online service to 20.8 million in 2016 from 10.9 million last year. This means about half of PlayStation 4 owners are also paying an additional $50 per year for access to Sony's gaming network.
"Sony considers the Game & Network Services segment the largest growth driver of its mid-range corporate plan," Sony's strategy meeting press release said today. "The platform as a whole, including network services, is receiving widespread customer acclaim, and profit growth is exceeding the expectations held when the mid-range corporate plan was initially formed."
Sony expects PlayStation Plus to continue growing, predicting a 50% increase in sales in the current fiscal year. The debut of PlayStation VR in October is another growth catalyst in Sony's estimation.
"Sony has identified virtual reality as an area it believes offers great future potential for the Sony Group in games, as well as other areas," the company said. "Virtual reality is an application in which Sony believes it can leverage its technological strengths in areas such as digital imaging, content acquisition and production, as well as its entertainment assets. The company is accordingly engaging with virtual reality across the Sony Group, and also considering the possibility of cultivating it as a new business domain."
The contraction of a segment that was recently seen as a growth driver would be apocalyptic for most companies, but Sony's diversity is proving to be its saving grace.
Sony shares were up 4% on heavy volume Wednesday afternoon.