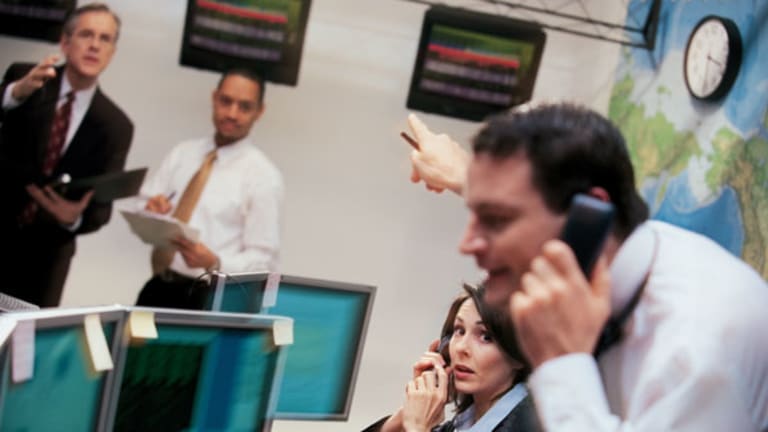 NEW YORK (TheStreet) -- The hacking of Sony's (SNE) - Get SONY GROUP CORPORATION SPONSORED ADR Report Sony Pictures unit shows that spending more on IT security is worthwhile for companies, Wells Fargo analyst Gray Powell wrote in a note to investors today.
WHAT'S NEW: Sony has decided not release the film "The Interview" as planned on December 25, due several theater chains' plans to not show the movie amid threats, CNBC reported. The New York Times said American intelligence officials have determined that the North Korean government was "centrally involved" in the cyber attacks on Sony Pictures. Sony's experience shows that being hacked is much more costly than spending on IT security, Powell stated. After being hacked, Sony has had to cancel the release of its film "The Interview," which it spent $ 42M to make, and it will have to spend more money on fixing the security breach and defending itself against lawsuits triggered by the incident, the analyst stated. Additionally, the company's brand has been damaged, Powell believes. By contrast, Sony spends just $20M per year on IT security, the analyst roughly estimated. Incidents like the hacking of Sony will cause companies to spend a higher percentage of their budgets on IT security next year, according to Powell. He kept Outperform ratings on IT security companies Check Point (CHKP) - Get Check Point Software Technologies Ltd. Report , FireEye (FEYE) - Get FireEye, Inc. Report , Fortinet (FTNT) - Get Fortinet, Inc. (FTNT) Report , Palo Alto (PANW) - Get Palo Alto Networks, Inc. Report , and Proofpoint (PFPT) - Get Proofpoint, Inc. Report .
WHAT'S NOTABLE: Analysts at B. Riley said IMAX (IMAX) - Get IMAX Corporation Report and RealD (RLD) could benefit from Sony's cancellation of "The Interview" due to the demand shift towards their respective film slates. The analyst believes both IMAX and RealD could generate an incremental 1c in EPS during the period.
PRICE ACTION: In early trading, FireEye jumped 5% to $30, Palo Alto advanced 3.2% to $123.87, Proofpoint gained 2% to $47.87 and Check Point climbed 1.4% to $78.16.
Reporting by Larry Ramer.
The Fly
provides comprehensive coverage of stock news and Street research and delivers it in real-time. The Fly breaks market-moving news and explains sudden stock movements in a rapid-fire, short-form story format. Follow @theflynews on Twitter. For a free trial, click