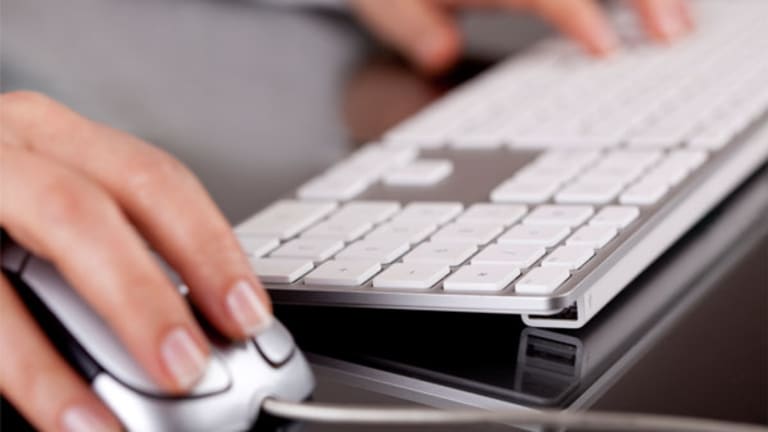 'Son of Bubble' Comes of Age
The excessiveness of the late '90s dot-com lovefest is back.
Remember b2blingerie.com?
I'm not entirely sure it was ever a real company, but six years ago it was, to my mind, the epitome of silliness in the last dot-com bubble: Just string together the hottest buzzword of the day (in this case, B2B) with the first word that pops into your mind (in this case, lingerie) and -- presto! -- you're a dot-com founder, even if nobody's really sure what your company does.
I've
written before about what many are now calling Bubble 2.0, but what I prefer to call "Son of Bubble" because of the Hollywood horror show it suggests.
Whatever you call it, this newest bubble is finally getting big enough to show up on the radar screens of several closely read tech bloggers, suggesting that a return to tech-stock excess is closer than ever.
It all started with David Hornik, who threw a recent party in his Silicon Valley home. The gathering was crashed by people dressed in cheerleader costumes, then someone called the police to complain. The festivities were shut down by 11:30 p.m.
It sounds like a typical high school party to me, but here's what Hornik wrote on his blog: "Like a canary in the coal mine breathing its final breath, some are insisting that the gigantic, buzz-engorged TechCrunch August Capital Party that I hosted this past Friday is a sure harbinger of Bubble 2.0."
It's an ironic entry, given that only 10 months ago Hornik caused a small controversy by daring to be
one of the first to publish those very words -- Bubble 2.0 -- that are now on everyone's lips. At that time, nobody wanted to hear that phrase.
To hear it from the blogosphere, the TechCrunch shindig was Web 2.0's version of Truman Capote's black-and-white ball. (Actually, taupe-and-khaki winefest is probably more accurate.) But the next morning, after the party photos were uploaded and the buzz a little less engorged, everyone woke up with the same realization: A bubble is coming.
"You know, what's the deal with these parties? They are getting to be media events, that's all," wrote Robert Scoble, the
ex-Microsoft
(MSFT) - Get Report
evangelist who writes the
Scobleizer
blog. "Don't worry about missing these. They are just great ways to collect business cards and meet the hot geeks. The bubble is back!"
Blogger Guy Kawasaki, a former evangelist at
Apple
(AAPL) - Get Report
, wrote: "If I got $1 for every time I heard 'Web 2.0,' I would not have to work anymore."
You get the idea. Still, in the ever-bizarre world of Web 2.0, the current era of the Internet's second, more collaborative, generation, it may be that Kawasaki is onto a promising business plan.
Why do a few West Coast bloggers complaining about a party cum media event matter to investors? First, because it's the real business of these writers to spot trends before anyone else does. Second, because they're talking about a bubble that this time is in the venture capital industry but hasn't spread to the public market -- yet.
Sure, the tech IPO market is all but dead. And Internet stocks, which are still overvalued, have been down recently. More importantly, it's been the case for some time that there is more money
going into tech venture funds than there is coming out in the form of startup investments. And who is so eager to put money in the venture funds? Why, it's the same institutional investors who are bashful about tech IPOs.
But all it could take to spark speculative buying in tech IPOs is a few big debuts.
Google's
(GOOG) - Get Report
hot IPO in 2004 has been written off as a one-time fluke, but there are a few candidates that could follow its act:
MySpace
(should
NewsCorp
(NWS) - Get Report
decide to spin it off),
YouTube
and even
Wikipedia
.
Look what happened 10 years ago: After Netscape's IPO took off in 1996, it was discounted as a one-time quirk. Then
Amazon.com
(AMZN) - Get Report
went public the next year and slowly the mania for tech IPOs caught on.
It's the particulars that these bloggers were reacting to that are probably the most disconcerting in the short term -- the early signs that the practices of the bad old days may be on their way back: excessive spending on pointless marketing, the cult of tech celebrities, and, above all, the funding of companies because the money was there and not because the company would someday turn a profit.
This time, the absurd factor seems to be back in play early on. Years ago, a programmer built a random-jargon generator that spit out the exact kind of gibberish that came out of the mouth of the original dot-commers: "engineer holistic ROI," for example, or "streamline mission-critical content."
The jargon surrounding Web 2.0 has already grown to the point where a contemporary version of the jargon generator now exists. It churns out phrases like "remix rich-client synergies," "incentivize long-tail mashups" and "aggregating citizen-media life-hacks." The scary thing is that this makes as much sense as Web 2.0 itself.
Even better is the site that
randomly creates your very own Web 2.0 business plan. I tried it and came out with a company called Squieeious, which produces "geotag-based textbooks via browser toolbar." It's not quite b2blingerie.com, but what is?
Now, if I can just find a cheerleader outfit so I can gate-crash the next big VC party.
Ah, I can see it now...
"Kevin Kelleher is a contributor to TheStreet.com and founder of Squieeious.com, a startup whose geotag-based textbooks via browser toolbars have ignited a revolution in aggregating citizen-media life-hacks."