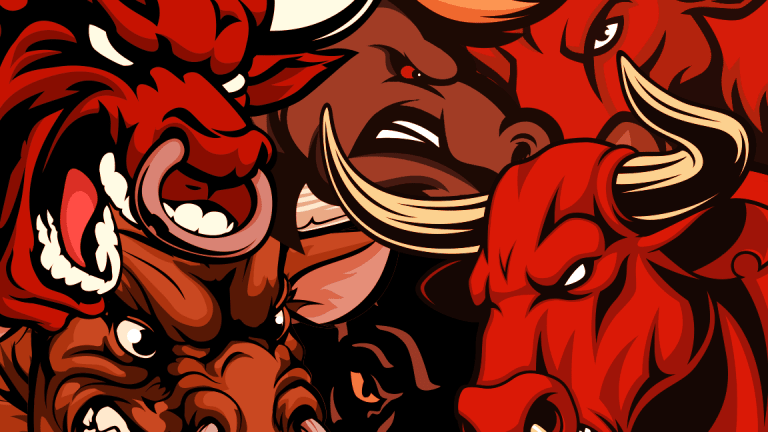 Best of Kass: Sometimes People Hear What They Want to Hear
RealMoney's Doug Kass questions how much upside could remain in the S&P 500, as the risk/reward profile becomes less and less attractive.
"Be FearfulWhen Others Are Greedy and Greedy When Others Are Fearful."
-- Warren Buffett
We are at the market stage where:
The naysayers are explicitly ridiculed for missing out on the rally 
There is a growing business risk for investment managers who have been cautious and conservative -- which is perpetuating the market advance as funds are "forced into" equities
Many commentators in the business media encourage investors to buy more and no longer see risk or question the rise 
There are few platforms in the business media for those that hold on to an ursine market view -- discussion of risks have disappeared as fear and doubt has left Wall Street 
Momentum investing is "in," contrarian investing is "out" 
Many investors, commentators and talking heads cant see any meaningful risk -- in valuations or in profit and economic growth 
Many strategists climb over each other to raise their S&P Index price targets (much like what occurred at the tail end of the dot.com boom in the late 1990s) 
Speculative activity (e.g. in cryptocurrency) is multiplying 
Those that are fearful of missing out are losing investment rigor -- buying symbols of stocks they know nothing about
Market participants ignore any risk (including growing Washington, D.C. division that likely precludes further meaningful legislation and a Washington, D.C. reality show who's antics could change the composition of Congress at the time of the November 2018 election, and more importantly who's autocratic views could jeopardize and corrode our values/laws that have been sustained for centuries)
Market participants are also ignoring the growing geopolitical risks and the possibility of trade issues, rising interest rates (Bill Miller sees a "melt up"), risks that the tax bill will trickle up -- not trickle down, the ever expanding deficit and the distortive role of passive investing (ETFs) and the dominance of machines and algos
Monetary tightening is intensifying but everyone still appears to believe that all the easing was a free lunch and therefore nothing to worry about now
Where we are in the market cycle is up to interpretation.
Sometimes people hear what they want to hear.
Case in point: in the aforementioned interview, Warren Buffett told Becky that stocks are not expensive if interest rates remain where they are. This led some to conclude that Buffett is bullish and ignored the risk that rates are rising which would, at some point, be negative. I am less certain of his view, as, not discussed, was that Berkshire has over $100 billion in cash -- substantially a record level for the company. Nor was Warren asked to comment on his most reliable investment metric -- the record high stock price/GDP ratio.
Some bulls think the bears' narrative is changing to fit an ursine view while some bears think the bulls' narrative is myopic and unjustified.
To be sure, the music keeps playing.
Most strategists and money managers believe 2018 will be another positive year -- I disagree (am wrong but I will not vacillate given my assessment of upside reward/downside risk) and so does David Rosenberg who offers up an interesting analysis. 
In my 15 Surprises for 2018 I suggested a possible 2200-2800 range in the S&P Index this year.
We are now closing in on the upper end of that range.
More of What's Trending on TheStreet:
This column originally appeared on Real Money, our premium site for active traders. Click here to get great columns like this from Jim Cramer and other writers even earlier in the trading day.
Doug Kass has a short position in the SPY.