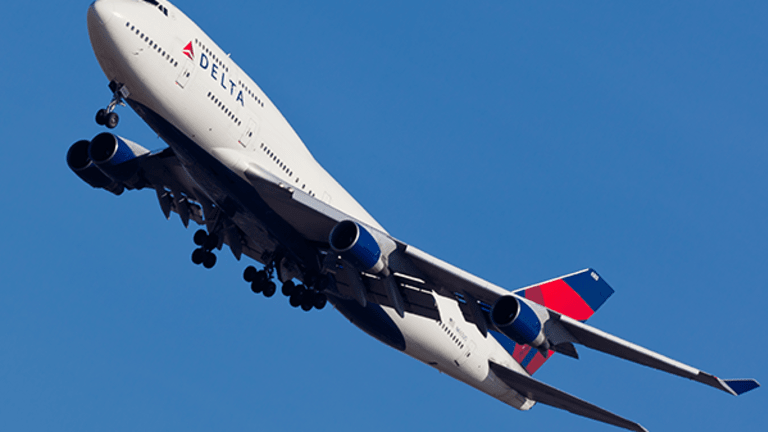 Solar Eclipse Offers Airlines a Shot at Boosting Profits
Cosmic cocktails, commemorative flares, and special viewing glasses are some of the features of special 'eclipse flights.'
Cosmic cocktails, commemorative flares, and special viewing glasses are some of the features of special 'eclipse flights.'
"Cosmic cocktails" with names like "Red Sky," "Stargazer" and "Sun Flare," will be served onboard select Southwest Airlines (LUV) - Get Report flights, along with special viewing glasses, a commemorative flare and, most of all, a front-seat view of the summer's solar eclipse.
While millions of Americans turn their gaze upward on Monday, Aug. 21, for two to three minutes to catch partial view of the first solar eclipse in the United States in nearly 100 years, a few thousand will be able to view the eclipse for a little longer, after having paid for a ticket on a special "eclipse flight" marketed by several airlines.
Dallas-based Southwest Airlines has five flights promising to "get you above [it] all," said spokeman Brad Hawkins, quoted in the Atlanta Journal-Constitution. Flights go from Denver to Atlanta, with other flights leaving Seattle, Portland, and Denver for St. Louis or Nashville.
Approximately 100 flights will fly across the total path of the eclipse, NASA astronomer Sten Odenwald estimated, but only a few will come close to the eclipse's "path of totality," meaning 100 percent.
Atlanta-based Delta's (DAL) - Get Report Flight 2466 from Portland to Atlanta follows the eclipse until it breaks off after Tennessee, while Alaska Air (ALK) - Get Report awarded two lucky travelers a ticket to view the eclipse on a charter flight reserved for astronomers.
Is your portfolio about to be eclipsed?
Today's Solar Eclipse Could Cost Companies a Mind-Blowing $694 Million
5 Brands Cashing In On The Solar Eclipse
Action Alerts PLUS, which Cramer manages as a charitable trust, is long LUV.