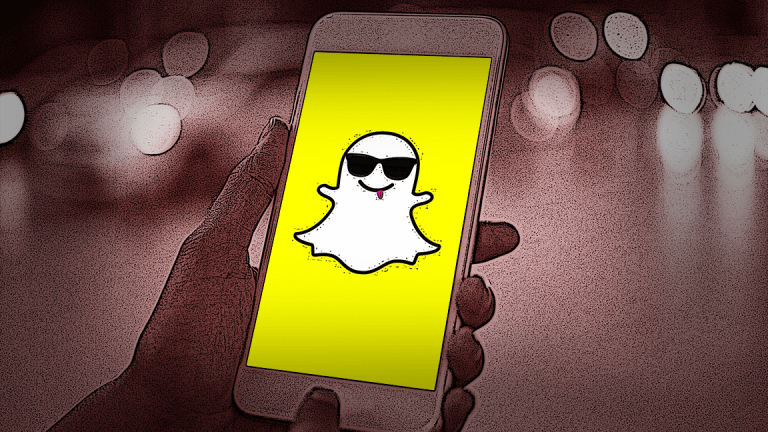 Snap's Android App Comes Into Focus on First-Quarter Earnings Call
Snap shares were volatile as analysts probed company executives on its much-anticipated Android revamp.
Snap is ready to win back Android users, a base it has long neglected. 
Snap's improved Android app, months in the making and intended to broaden its user base, was one of the main events on its first-quarter earnings call. Snap shares were volatile in after-hours trading, but overall up 2% as investors digested the results. 
The social media firm reported quarterly revenue of $320 million, representing a 39% year-over-year increase, and a narrower-than-expected a net loss of 10 cents per share. That topped expectations on both counts, with analysts anticipating revenue of $306 million and a loss of 12 cents per share. Owing in part to the Android efforts, improvements to its ad products and other well-received initiatives, Snap's stock has ticked up steadily over the past four months and has roughly doubled in value since the beginning of this year. 
Snap users on Android phones had long complained of bugs and slow performance, and its poorly functioning Android app is widely seen as a missed opportunity for the company to expand its presence in international markets. It's now trying to make things right with Android users with a newly built Android app, which was released into the wild earlier this month. 
On Snap's earnings call, CEO Evan Spiegel said that it would take time to win the confidence of Android users again, but that he believed the improvements would lure them back in time.
"It's going to take time to win back that trust...we are of course supplementing [the improvements] with marketing and in-market activities, but it's going to be a process," he said. On the morning of its first-quarter earning report, Snap placed a full-page ad in the Wall Street Journal letting readers know about its revamped Android app.
Since the app just relaunched recently, any new Android users haven't yet materialized in its results. Snap did add 4 million daily active users last quarter, growing its base to 190 million -- a 2% sequential increase, but still lower than the 191 million daily active users it had at this time last year, prior to a widely-panned redesign that dragged down its user count.
For what it may lack in total users, though, Snap makes up in attractive demographics according to company brass: In its earnings release, Snap took a swipe at the much larger, Facebook-owned Instagram (FB)  saying that "as of March, our ads can now reach more 13-34 year-olds than Instagram in the United States."
Snap executives declined to break out any projections on Android user growth vs. iOS, nor did they provide much detail on when Snap might return to the user growth trajectory it had before a 2018 redesign led to a decline in its base. They also reiterated to investors that the Android win-back campaign could take awhile to bear fruit in its financial results.
"We think as we're rolling out, early results on Android are promising....[improvements] take time to compound and to meaningfully impact our top line metrics," Snap's interim CFO, Lara Sweet, told investors.
Investors aside, there's one constituency that Snap isn't thinking about much: People older than 34. 
In response to a question about expanding its appeal beyond the millennial and Gen Z set, Spiegel said that they were more focused on growing within that demographic in international markets and that courting older users was "more a long-term strategy for us" that will require further investments.
Snap shares are up 99.14% so far this year.