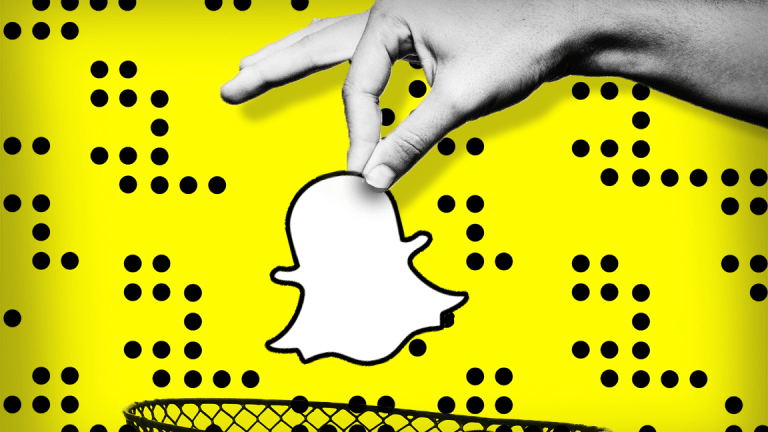 Here's Why Snap Should Be Avoided for Now
Snap's stock currently offers an unfavorable risk-reward proposition.
Snap's (SNAP) - Get Snap, Inc. Class A Report share price has been incredibly rewarding, with rising 158% year-to-date, easily outpacing the S&P 500's roughly 19% gain.
So what has ultimately driven this sizzling performance? Investors' confidence that Snap's breakneck growth rates might bring shareholders strong profits down the road. However, I strongly contend that not only are investors overpaying for Snap now, but that they are likely to incur a meaningful loss. In a word: avoid Snap.
Investing In Snap? Or Just Speculating?
Investing in a rapidly growing tech company is all about projecting the company's future "stable" growth rates.
If traditional investing used to be buy low and sell high; today's market is different. Today's market is plagued by a different set of dynamics, one where investors are happy to pay high and attempt to sell higher.
Consider this: when a high flying company such as Snap is being valued at close to $20 billion, investors are fully reliant on its future growth rates to have any potential to realize a profit. Because aside from rapid growth rates, for now, it remains severely unprofitable. 
Moreover, what truly matters with Snap is the multiple which investors are happy to pay for the story. The more the multiple expands, the more a fear-of-missing-out (FOMO) takes hold, and its share price rallies further.
Then, at some point, that same fear which had formerly lead to those dizzying heights will now lead to a fear of selling at the slightest sight of bad news. Consequently, what is summarized here is not investing; it's speculating.
It's Not All Bad News
To be fair, Snap is anything but black or white. Confounding the argument for bears, Snap in actuality has a lot of underlying potential, and is valued as high as it is for a reason.
Snap frequently reminds the investment community that its platform has 75% of the 13 to 34-year-old population in the United States.
Moreover, the number of users coming onto its platform are showing no signs of slowing down. Specifically, Snap had added more users during Q2 2019 than during any quarter since Q2 2016 -- firm evidence that not only is Snap here to stay, but it is more relevant today than it has been for a considerable amount of time.
Financial Position - Insufficient Maneuverability
Further obfuscating the argument for bearish investors, we can see that not only does Snap not carry any debt, but its balance sheet holds $1.1 billion of cash and equivalents.
On the other hand, pushing aside questions over its heavy stock-based compensation, Snap is still faced with the fact that it is very close to burning through half a billion dollars of free cash flow in 2019. Consequently, at this rate, its more than $1 billion of cash equivalents will only buy Snap a very finite amount of time, best case approximately two years.
Hence, Snap's management team, being very cognizant of the rally in its shares, did not fail to seize the opportunity to raise $1 billion worth of convertible debt, which will dilute its shareholders by approximately 4%, but bring much needed $1.1 billion of cash onto its balance sheet.
The Bottom Line
Investors are approximately one week away from Snap's Q3 2019 results, at which time Snap will update the investment community on its Q4 2019 guidance.
Any insights into a less than rosy future, and this super growth stock, with its nosebleed valuation is likely to be met with an abrupt sell-off. Given that Snap's expectations are already so incredibly inflated, the odds of being positively surprised are small, while the likelihood that its guidance is as expected (or even slightly negative), are significantly more likely. In other words, Snap's shares offer investors an unfavorable risk-reward balance. 
However the rational investor appraises Snap, they should come to the same conclusion: for now, Snap should be sidestepped.