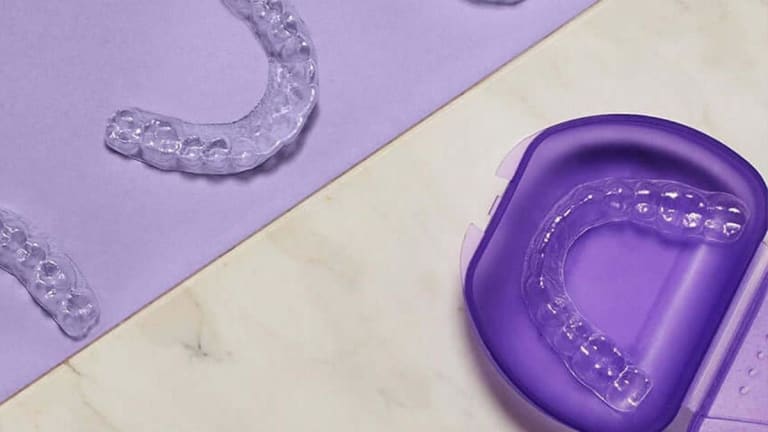 SmileDirectClub Puts on Happy Face as Several Banks Award Positive Ratings
SmileDirectClub rises after J.P. Morgan and several other banks give the teledenistry platform buy ratings.
SmileDirectClub (SDC) - Get SmileDirectClub Inc Class A Report shares were climbing slightly to $14.76 Monday after J.P. Morgan and several other analysts gave the teledenistry platform positive ratings just days after a short-seller's report blasted the company for what it called illegal practices.
J.P. Morgan analyst Robbie Marcus was among the Wall Street analysts awarding a buy rating to the Nashville, Tennessee-based company, which went public last month. Marcus noted that SmileDirectClub, which makes home teeth straightening kits, has a business model that addresses many of the problems that make orthodontics timely and expensive.
Marcus cited several reasons why the company sets itself apart from its competitors, including the convenience and ease of access it provides over the traditional orthodontics business model; affordable product offerings; a seamless in-house financing option; and complete vertical integration.
Marcus initiated coverage of the stock with a price target of $31, up from Friday's closing price of $14.72.
Other banks initiating coverage of the company with a buy rating include Citigroup, UBS, Guggenheim, and Stifel. William Blair initiated coverage with an outperform rating.
The positive ratings come on the heels of Friday's report from short -eller Hindenburg Research, which said it believes "the company is carelessly cutting corners in a field of specialized medicine, putting customer safety at risk."
"Major medical organizations like the American Dental Association and the American Association of Orthodontists have alleged that SmileDirectClub puts patients in danger and is practicing medicine illegally," the report said. "They have filed complaints with the FTC, FDA, and at least 36 state boards."
SmileDirectClub, responding to the short-seller's report, said, "There is no factual basis nor scientific or medical justification in these allegations to substantiate the false claims made about our model and the state-licensed doctors in our affiliated network."