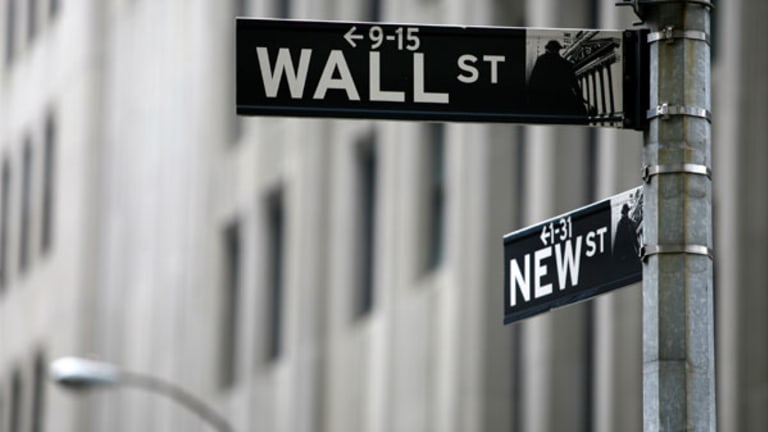 Smartest Man in the Room Looks Dumb
Jamie Dimon's eye was clearly off the ball; my eye is now on his stock.
NEW YORK (Real Money) --
"It takes 20 years to build a reputation and five minutes to ruin it. If you think about that, you'll do things differently." -- Warren Buffett
I took a small long position in
JPMorgan Chase
(JPM) - Get JPMorgan Chase & Co. Report
at $38.20 after the close of trading yesterday and after JPMorgan made its surprising announcement.
I weighed the impact of the hit to earnings and to perception and concluded that it is fairly unusual to be able to buy JPMorgan Chase's shares at only $4 over book value ($34 a share), especially in the face of an active $15 billion buyback.
I am not foolish enough to believe that I will be immediately rewarded in this trade, however, and I am putting the shares away as an investment.
Also, my position has been sized modestly for, as described below, the opportunities probably lie elsewhere in the financial sector. (And I did more aggressively buy
Berkshire Hathaway
(BRK.A) - Get Berkshire Hathaway Inc. Class A Report
/
(BRK.B) - Get Berkshire Hathaway Inc. Class B Report
and
American International Group
(AIG) - Get American International Group, Inc. Report
last night.)
While I have not yet read bank analysts' reactions to the news, here are my brief observations on JPMorgan Chase's blunder.
Jamie Dimon screwed up. His eye was clearly off the ball. JPMorgan Chase has been a champion against reform, seeing it as a detriment to banking profitability and credit availability. Dimon looks very stupid now. He is mortal, like us all.
I still don't have a clear vision of how the money was lost. I understand that selling credit default swaps on corporate debt was essentially going long debt. Was this a naked proprietary trade, or was there a short on the other side to be hedged (which doesn't make too much sense to me)? Or is JPMorgan Chase's management simply being deceptive or even lying? I don't know, and others might not (which speaks volumes!).
I view this as a one-off to JPMorgan Chase, so some opportunities might develop in peripheral financial stocks today (Berkshire AIG, Wells Fargo (WFC) - Get Wells Fargo & Company Report, etc.).
The optics of JPMorgan Chase's hedging loss underscores that the forces of financial reform initiatives will be unrelenting (maybe even from both sides of the political pew).
Limited broad-market impact, perversely, could mark a bottom as money goes elsewhere and away from banks.
Bank stocks already are at low P/E multiples, in part stemming from generally opaque financials (and the risk of revelations like last night). I see limited impact to the bank stock sector.
This cost to JPMorgan Chase will likely be less than $0.50 a share, not really impeding capital or reducing earnings power but hurting reputation. JPMorgan Chase's premium relative multiple will likely narrow.
At the time of publication, Kass and/or his funds were long JPM, BRK.B and AIG, although holdings can change at any time.
Doug Kass is the president of Seabreeze Partners Management Inc. Under no circumstances does this information represent a recommendation to buy, sell or hold any security.